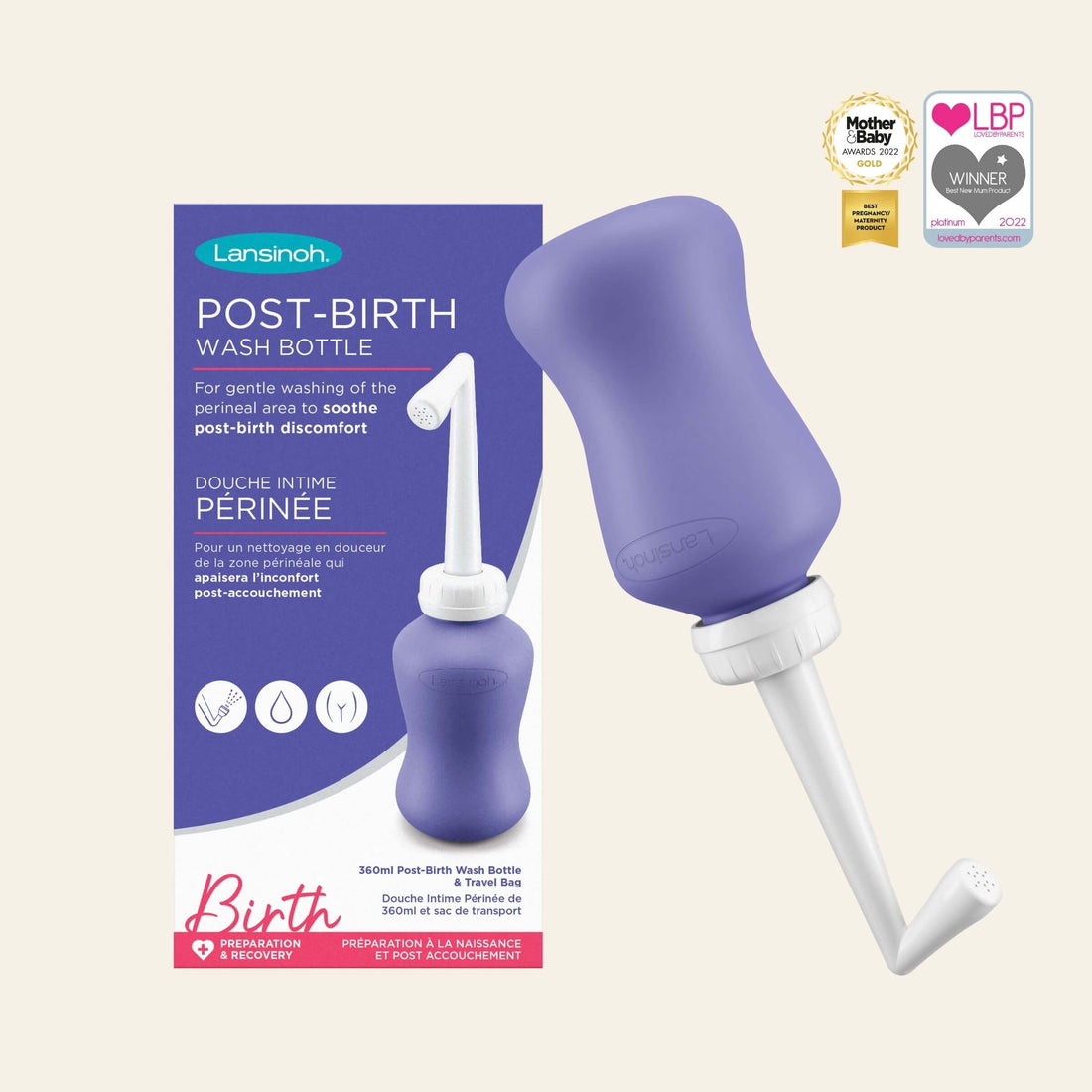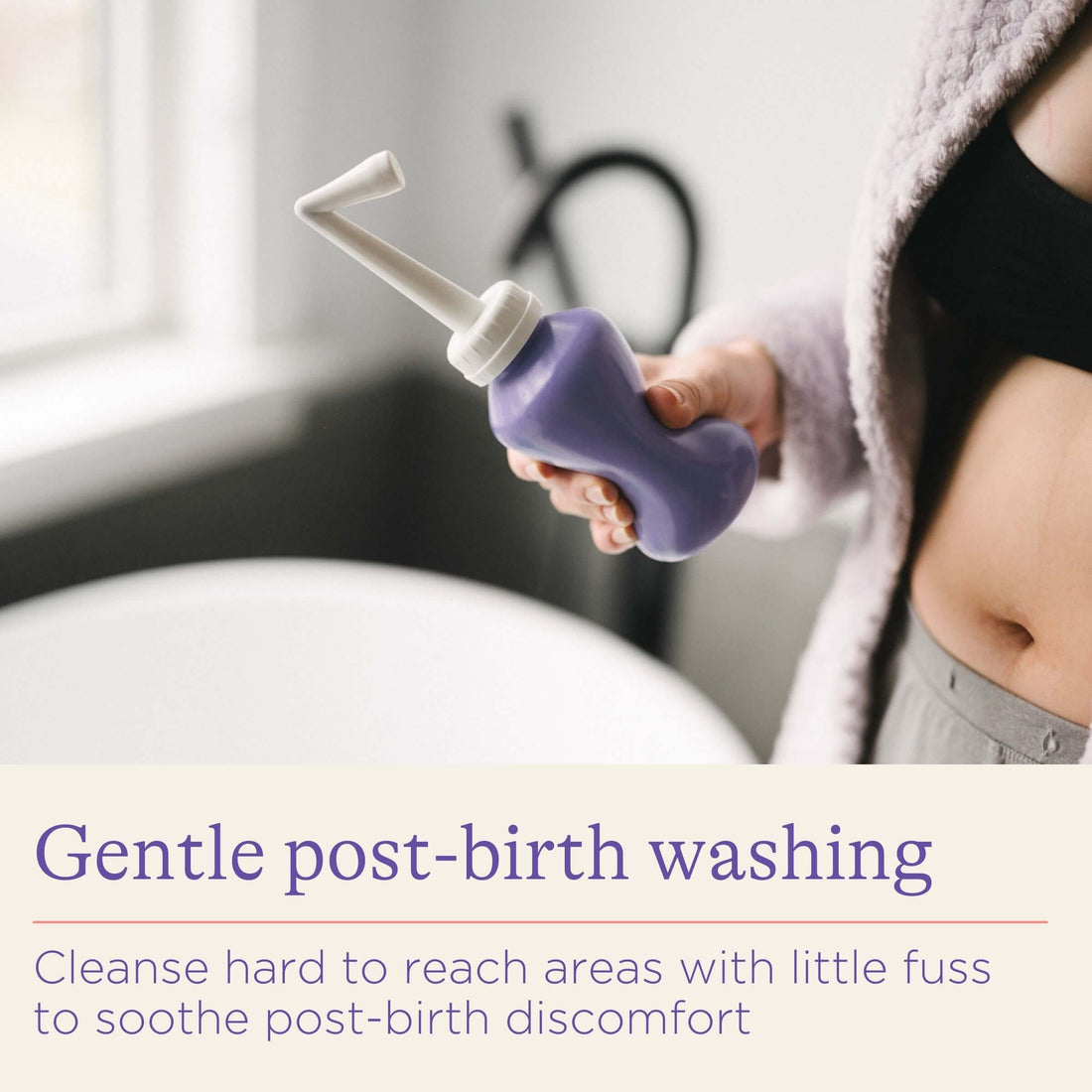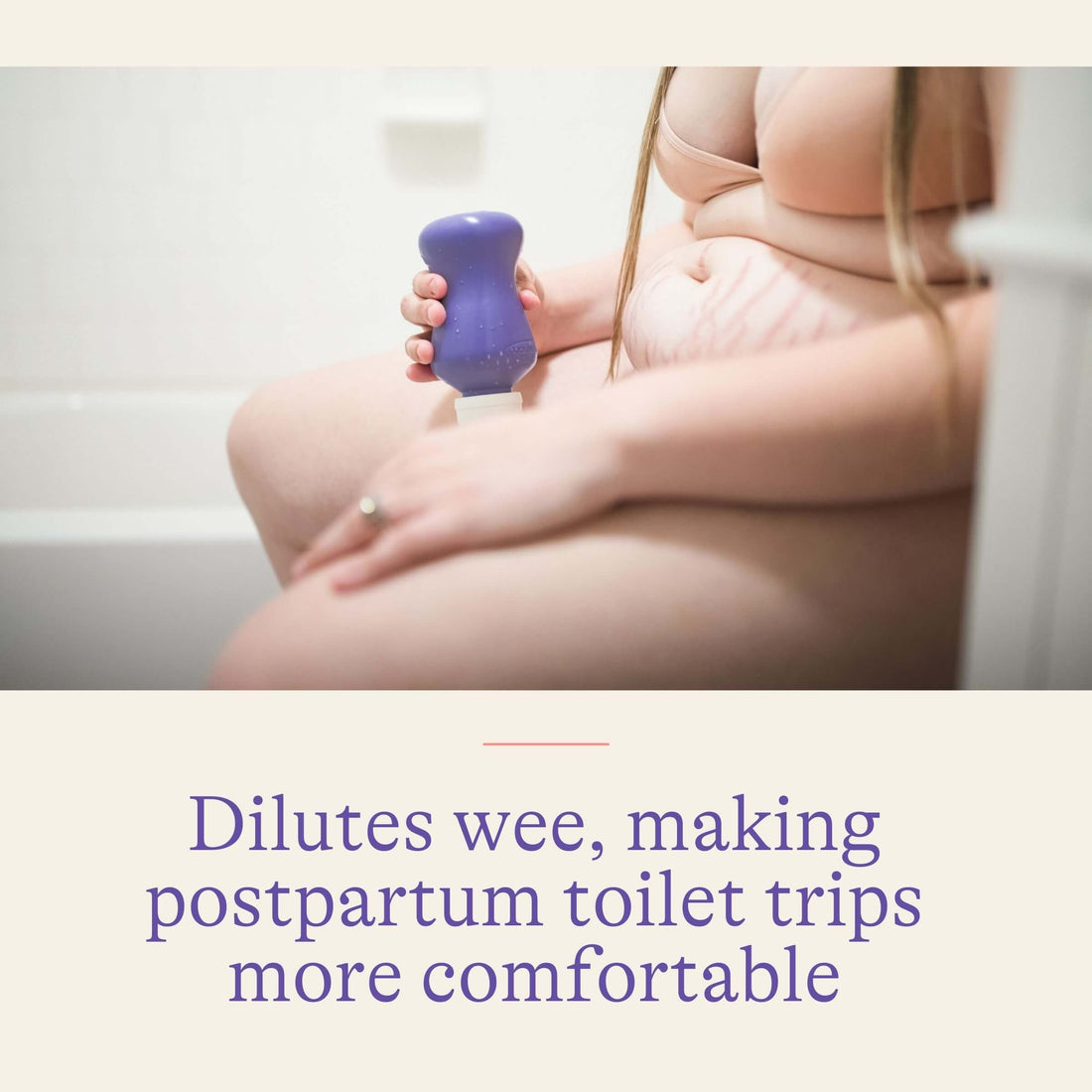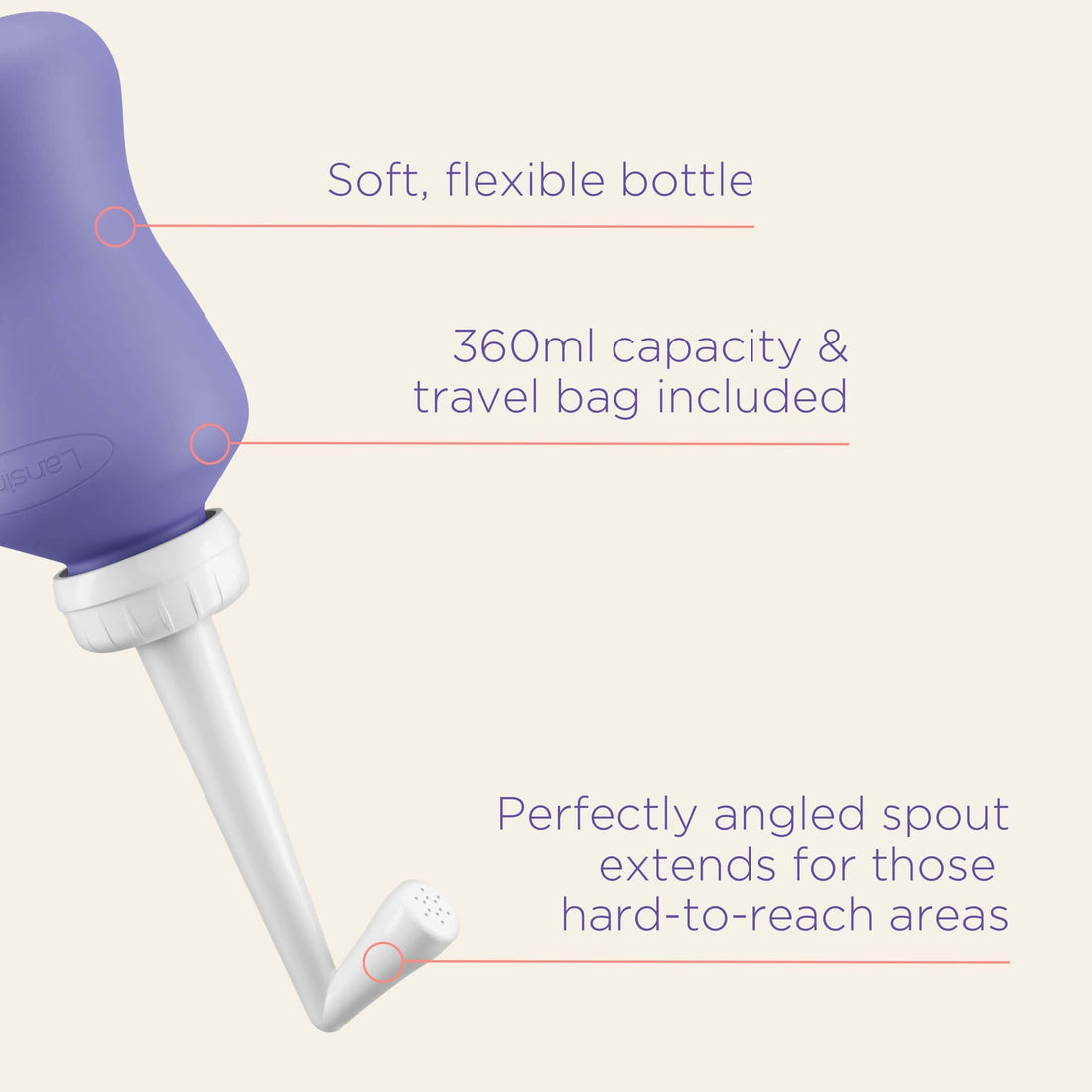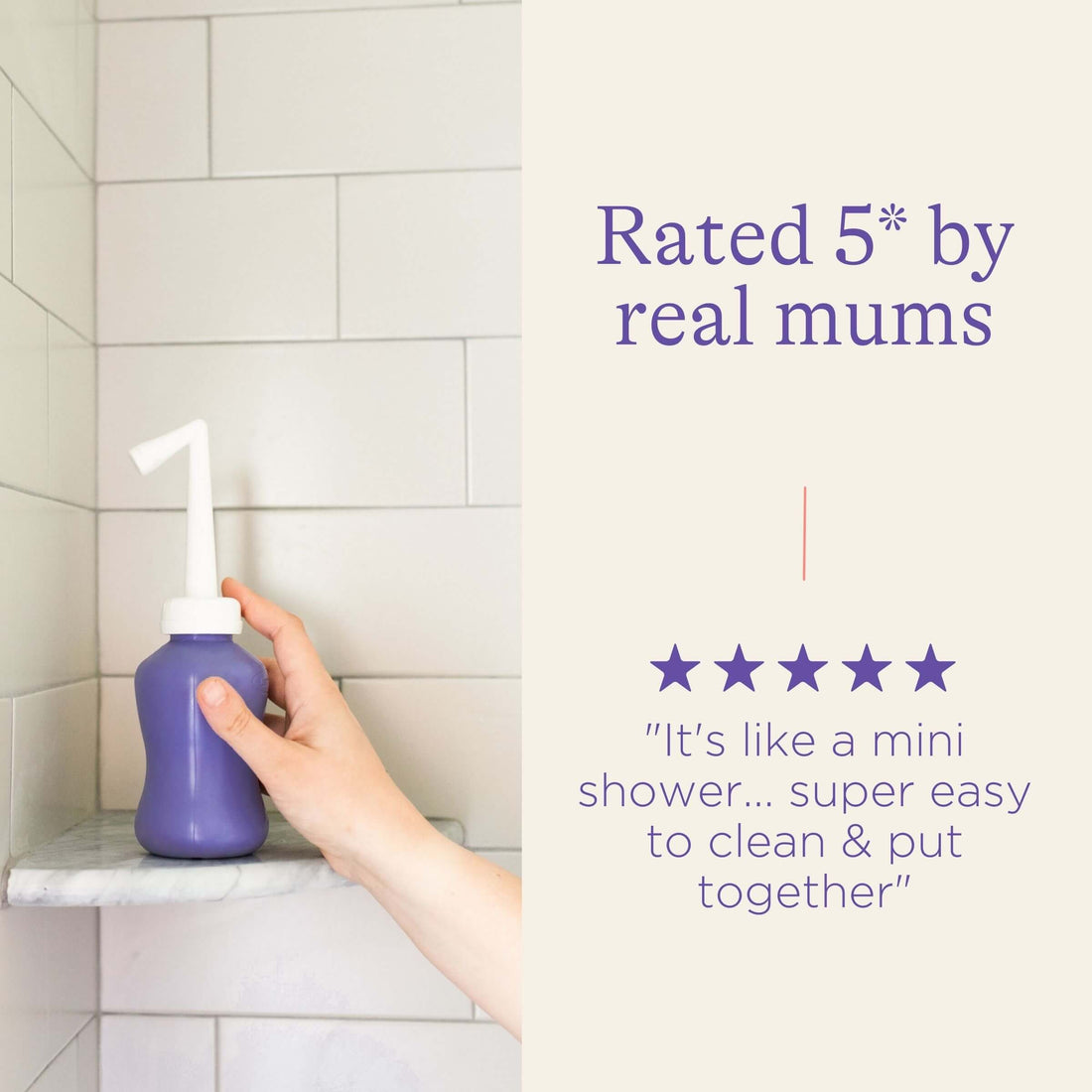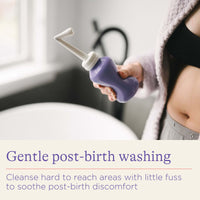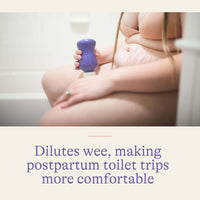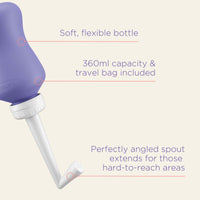 Following childbirth, the perineal area can be left stressed and tender. The Lansinoh Post-Birth Wash Bottle gently washes this sensitive area, soothing post-birth discomfort and diluting urine with a cleansing stream of water. Our award-winning cleaning bottle can hold up to 360ml of water and can be easily used upside down, cleansing hard to reach areas with little fuss. Ergonomically designed, the collapsible spout and waterproof storage bag make it portable and discreet.
Our Post-Birth Wash Bottle provides a gentle stream of cleansing water, even when using up-side-down
Easy squeeze bottle crafted from soft-touch material
Holds up to 360ml of water
Ergonomically designed with an angled spout to helps cleanse hard-to-reach areas
Includes collapsible spout and travel bag for easy transportation and discretion
Awarded Platinum in the Loved by Parents Awards 2022 for Best New Mum Product
Awarded Gold in the Mother & Baby 2022 awards for Best Pregnancy/Maternity Product
Hospital bag must-have
Fill the perineal cleaning bottle with warm water, screw the cap on securely then extend the nozzle firmly. While sitting on the toilet, place the bottle between your legs and aim the tip of the nozzle towards your perineal area. Squeeze gently while weeing, repeating as needed to clean the area
Includes wash bottle, spout and handy storage bag. Our Post-Birth Wash Bottle is crafted from EVA (Ethylene-vinyl acetate). Please note, bottle colour may vary.
FAQ
You can start using the Post-Birth Spray bottle immediately post-birth when going to the toilet, or anytime you want to gently cleanse your perineal area.
Yes, our Post-Birth Wash bottle can be used again and again – simply ensure the bottle is cleaned thoroughly after each use.
After each use, dissemble, clean, and rinse the bottle thoroughly with mild soap and warm water only, allowing to dry before storing. Please do not boil.