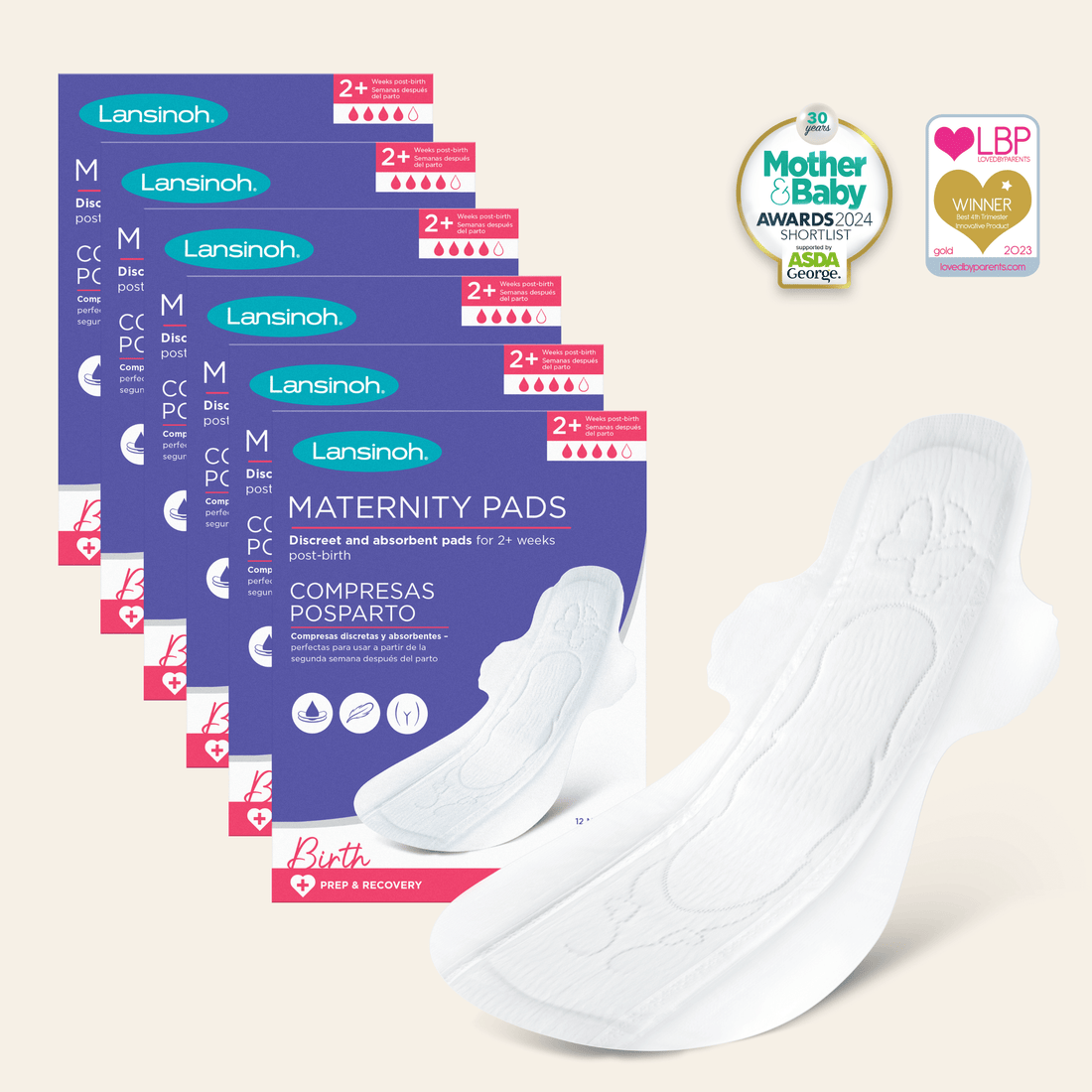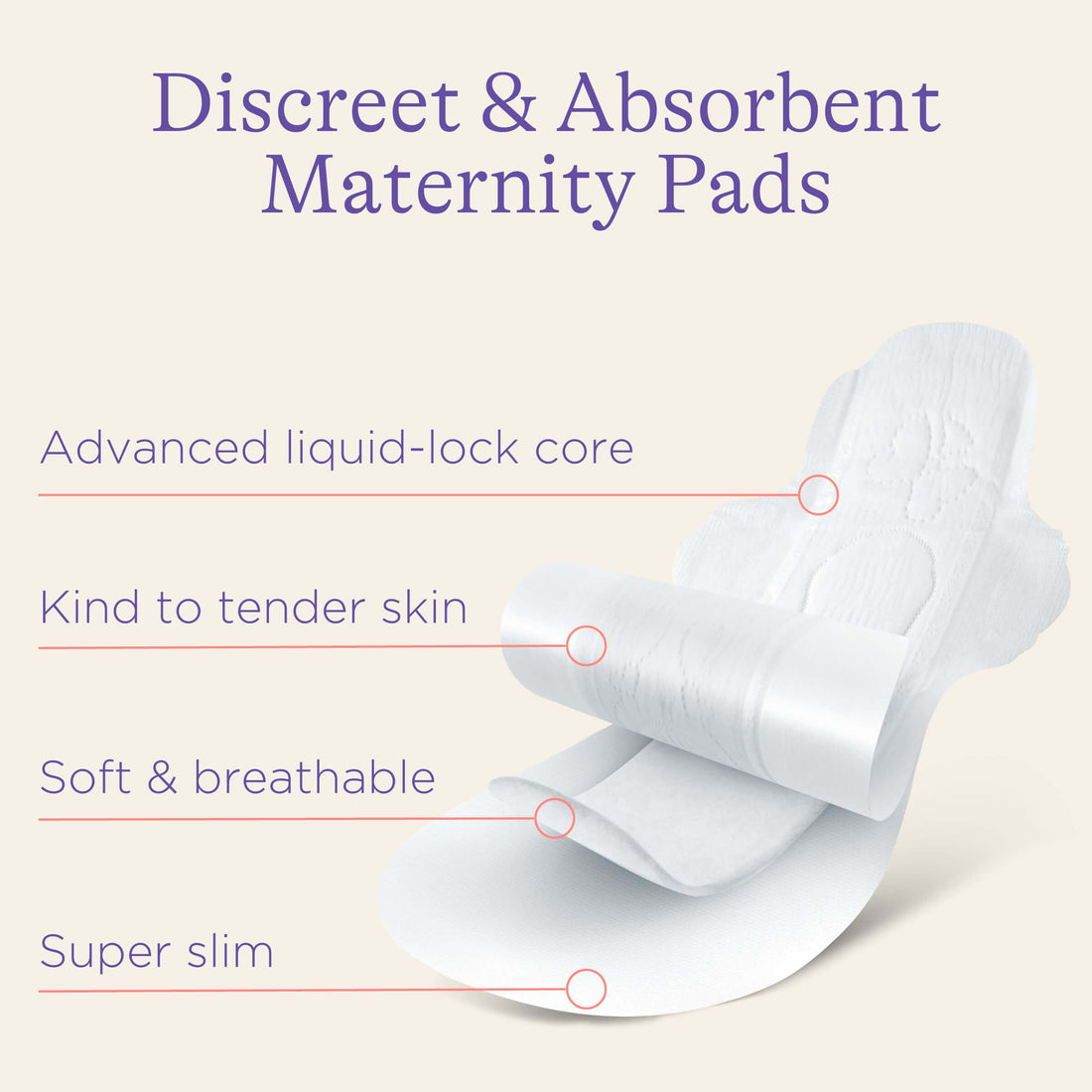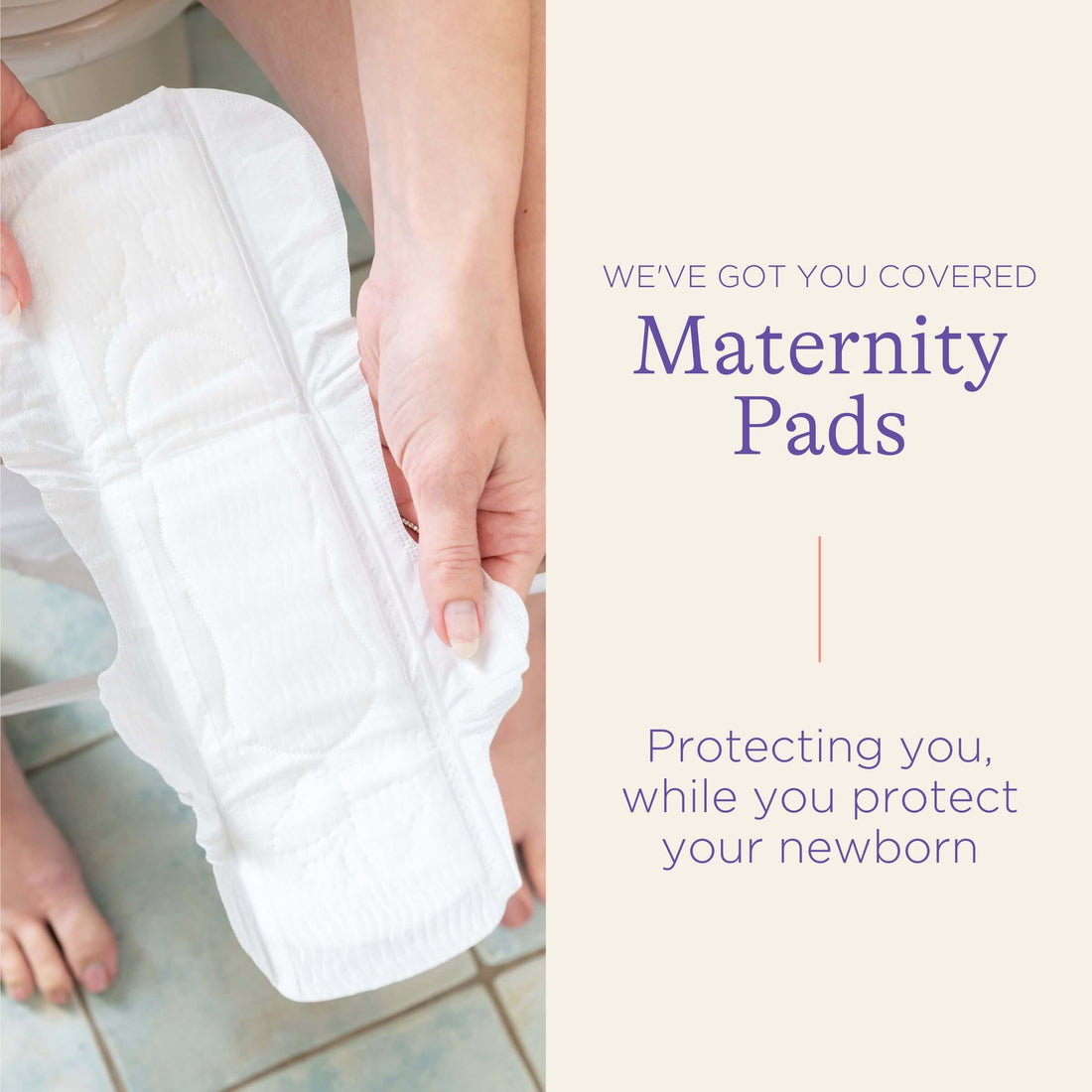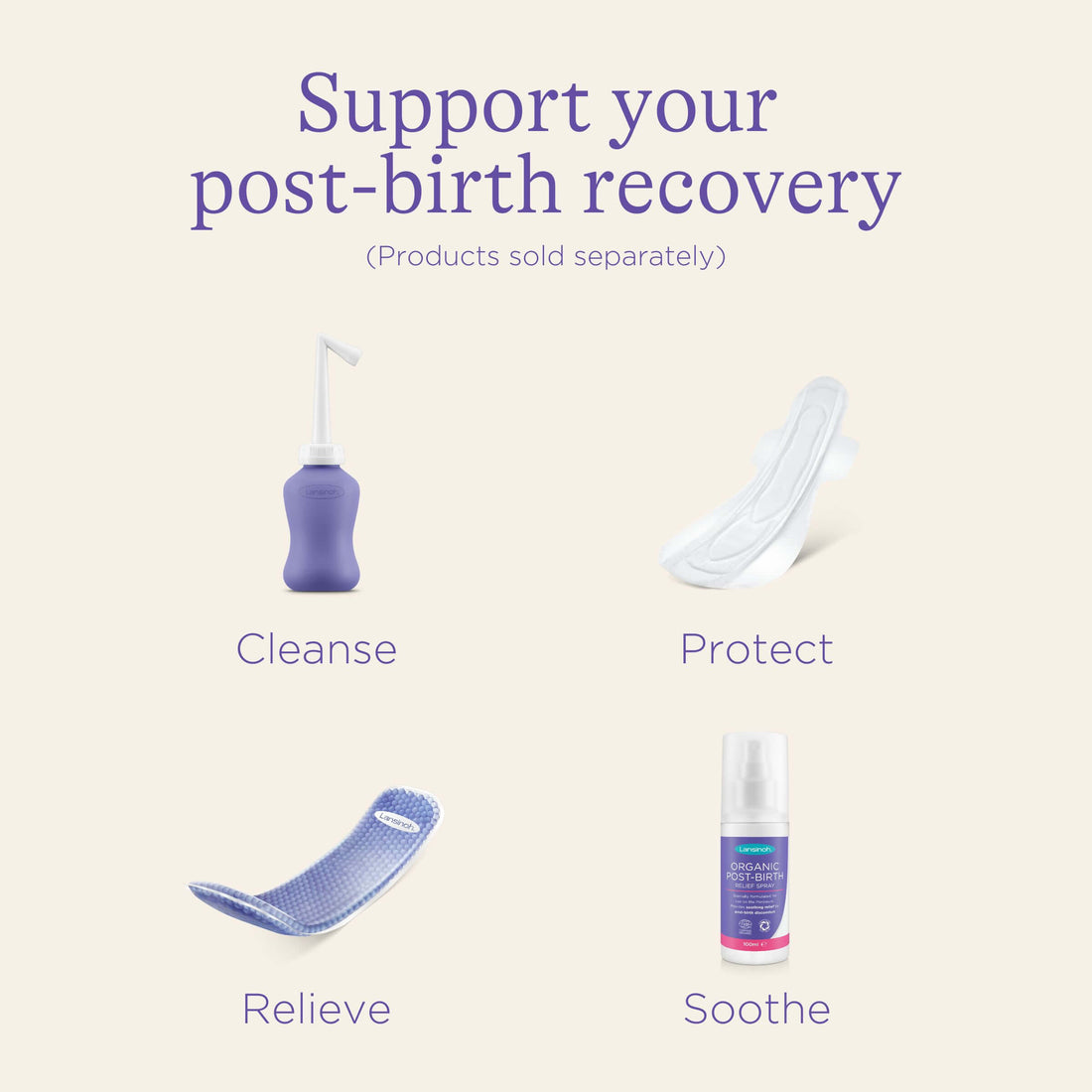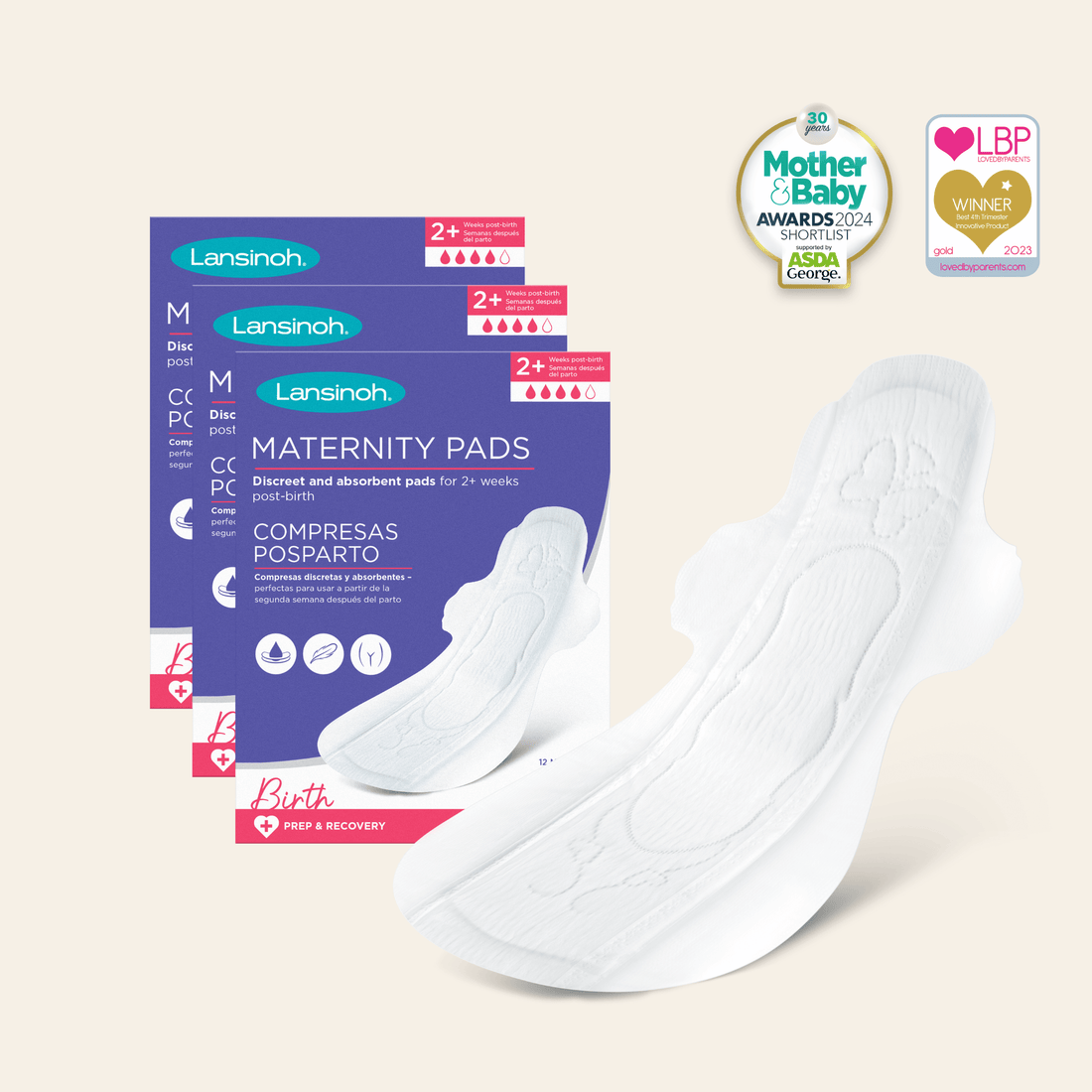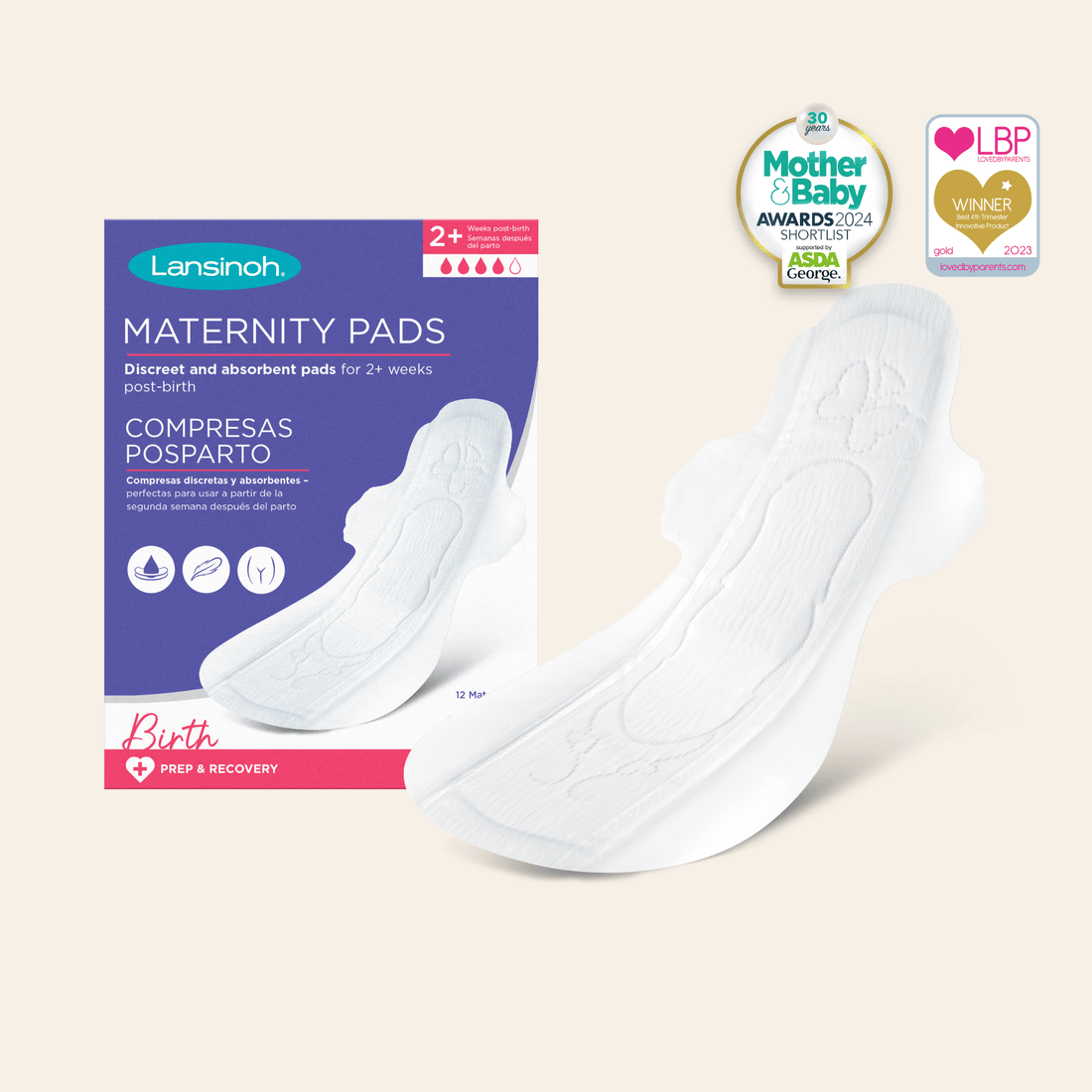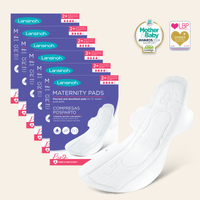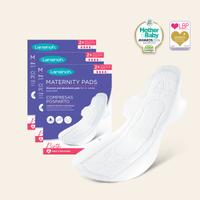 Discreet & Absorbent Maternity Pads: 2+ weeks post-birth
<! –– Bazaarvoice Shopify Integration Version 2.1 ––>
Our discreet Maternity Pads have been developed to be used from week 2 post-partum, when your post-birth bleeding starts to reduce and you start to become more active.
Crafted from soft, breathable and dermatologically tested materials with no compromise on absorption levels – our slim Maternity Pads have been designed specifically for post-partum bleeding (also known as lochia) which requires a different level of protection than standard sanitary or bladder control pads.
Multi-pack offer! Select the 72 pack option and just pay for 60, saving £2.49
We've partnered with Baby Basics charity to help vulnerable new mums get the hygiene products they need. When you donate a pack of Maternity Pads, we'll match it for free.
Designed for comfort and discretion, as well as protection
Advanced liquid core ensures protection
Adhesive back and wings to keep in place securely
Soft and breathable, designed for tender skin
Naturally contoured for a comfortable fit post childbirth
Fragrance free
Unwrap the individual pad and remove the adhesive backing. Place in pats and push down firmly to secure. Replace every 4 hours, or as needed.
12 individually wrapped super-slim Maternity Pads.
You may also need
Extra Absorbent Maternity Pads
Our super-absorbent Maternity Pads have been designed specifically for Lochia – the name for post-birth bleeding which requires a different level of protection than standard sanitary or bladder control pads.
Shop Now
FAQ
All women experience bleeding after childbirth (whether they have a c-section or vaginal or birth) – this is called Lochia. There are 3 stages of lochia – typically lasting up to 6 weeks with mums needs changing as they progress through these stages.
Maternity Pads are designed specifically for use after giving birth. For most women, post-birth bleeding is heavier than a typical menstrual period, most definitely in the first 2 weeks which requires a degree of protection not offered by normal sanitary or bladder leakage pads.
Most new parents will bleed for around 6 weeks after giving birth, so Maternity Pads with wings for extra protection are recommended throughout this period. Maternity Pads will require changing as needed, or every 4 hours, so it's likely you'll need around 250 maternity pads over this period.
If you're thinking about how many maternity pads for your hospital bag, we recommend taking 2 packs of our thick maternity pads (Extra Absorbent) for use straight after giving birth – these should last you just over 3 days so you'll be covered in case you need to stay in a little longer.