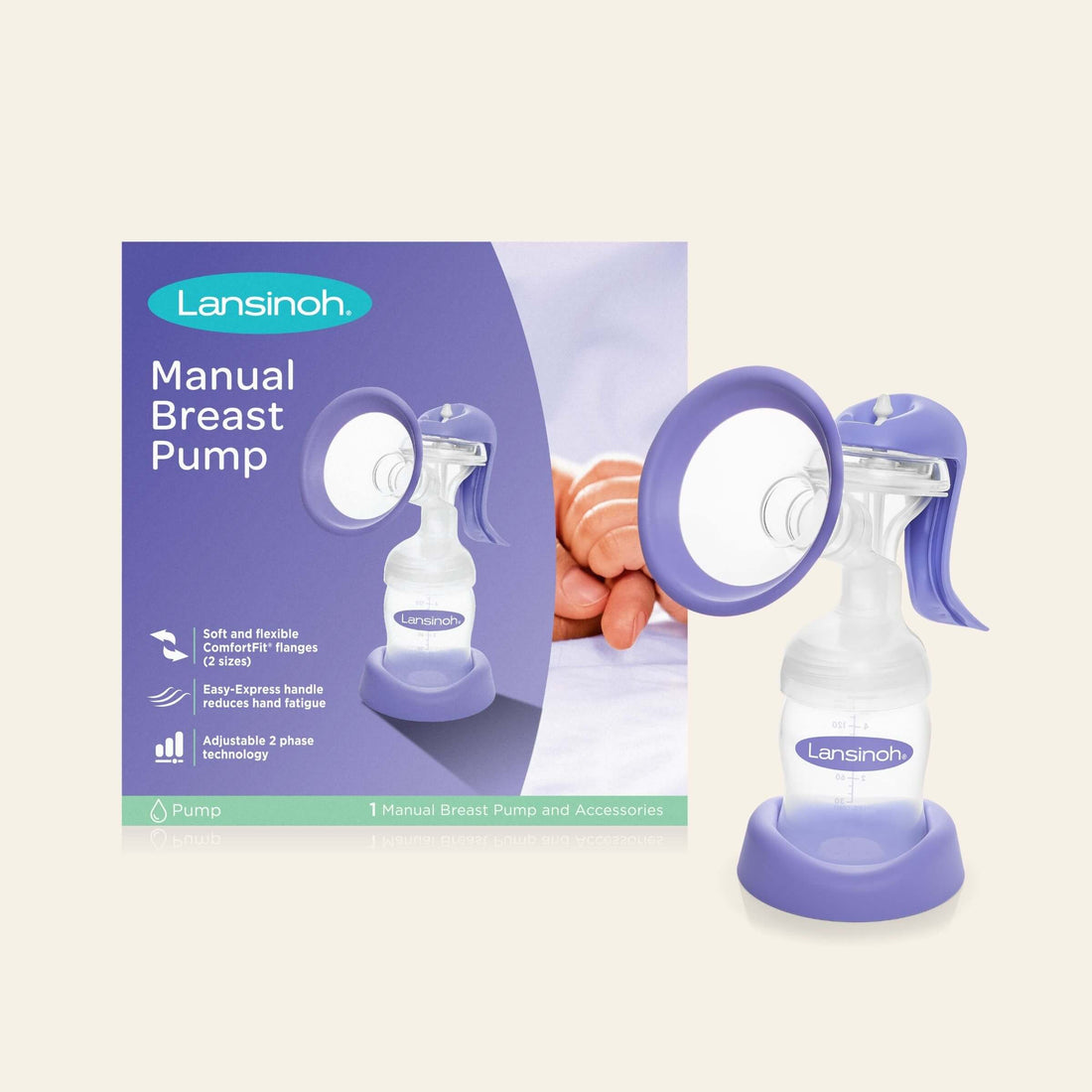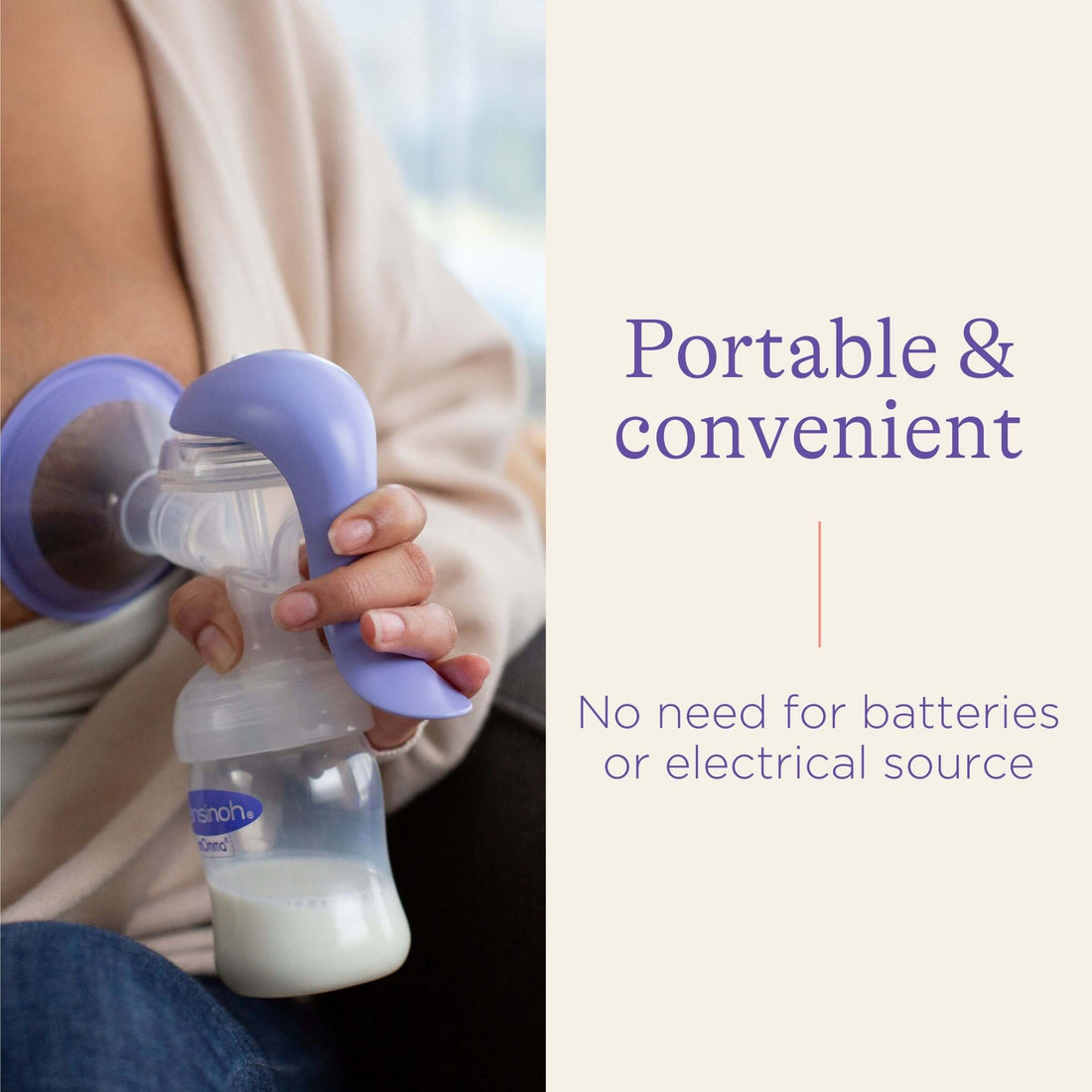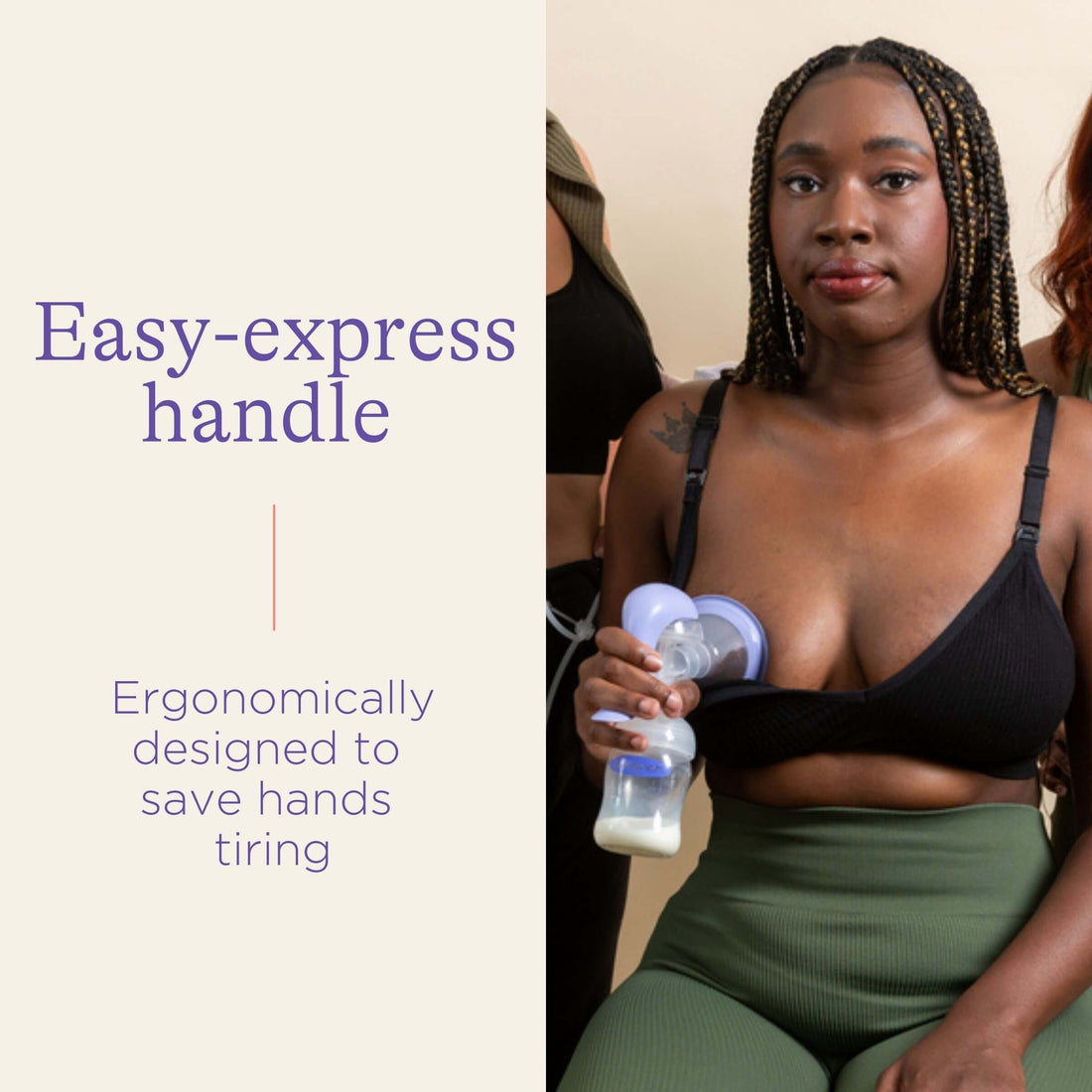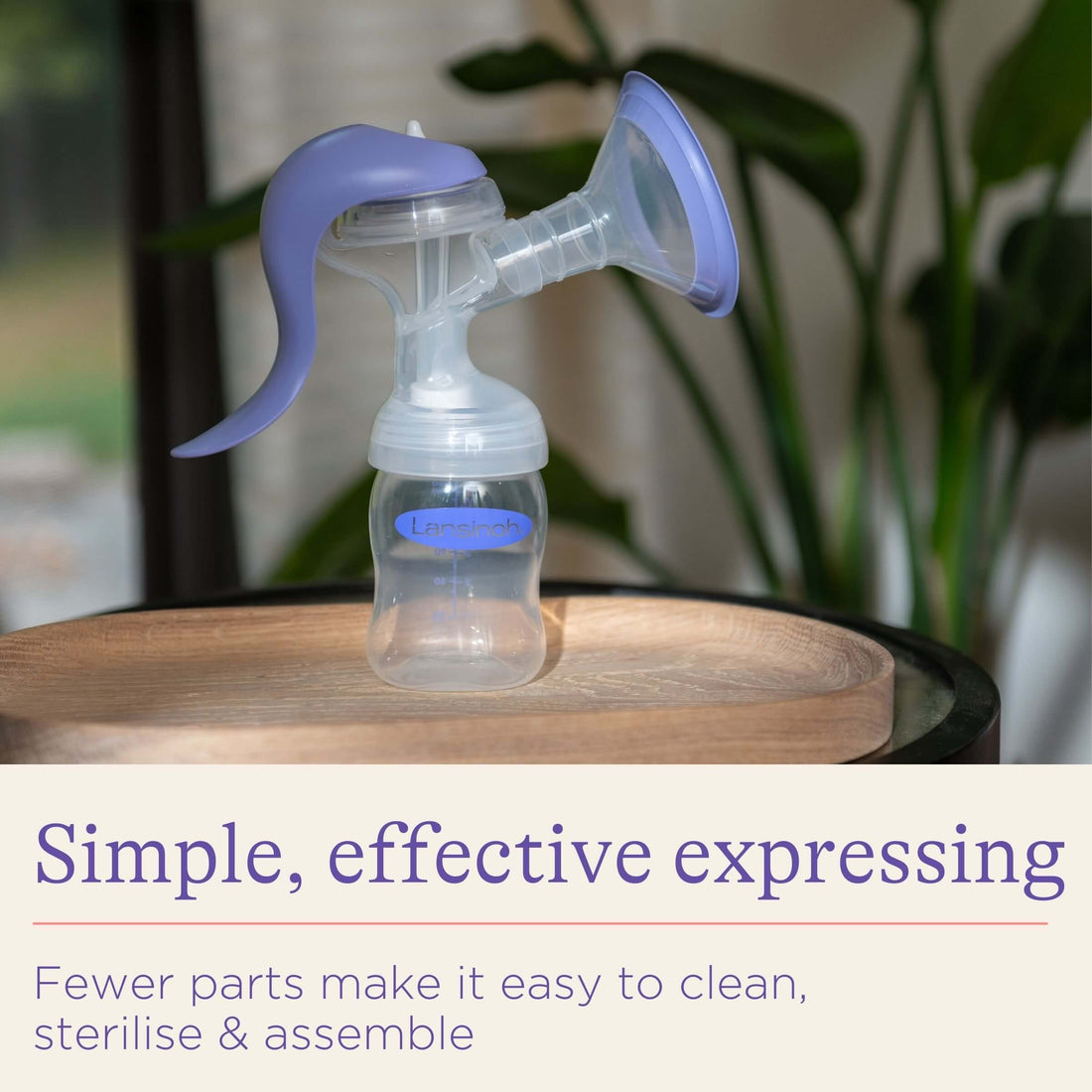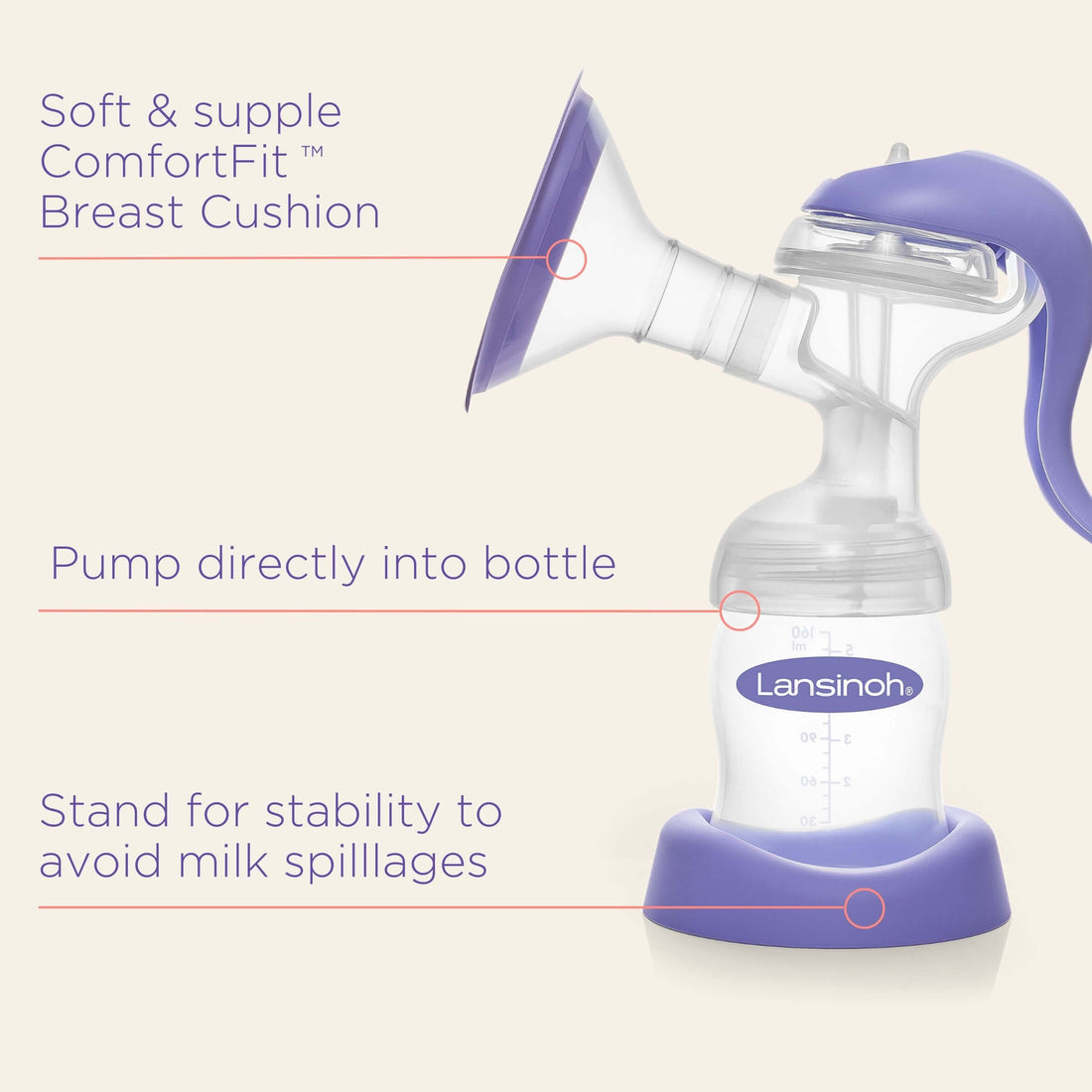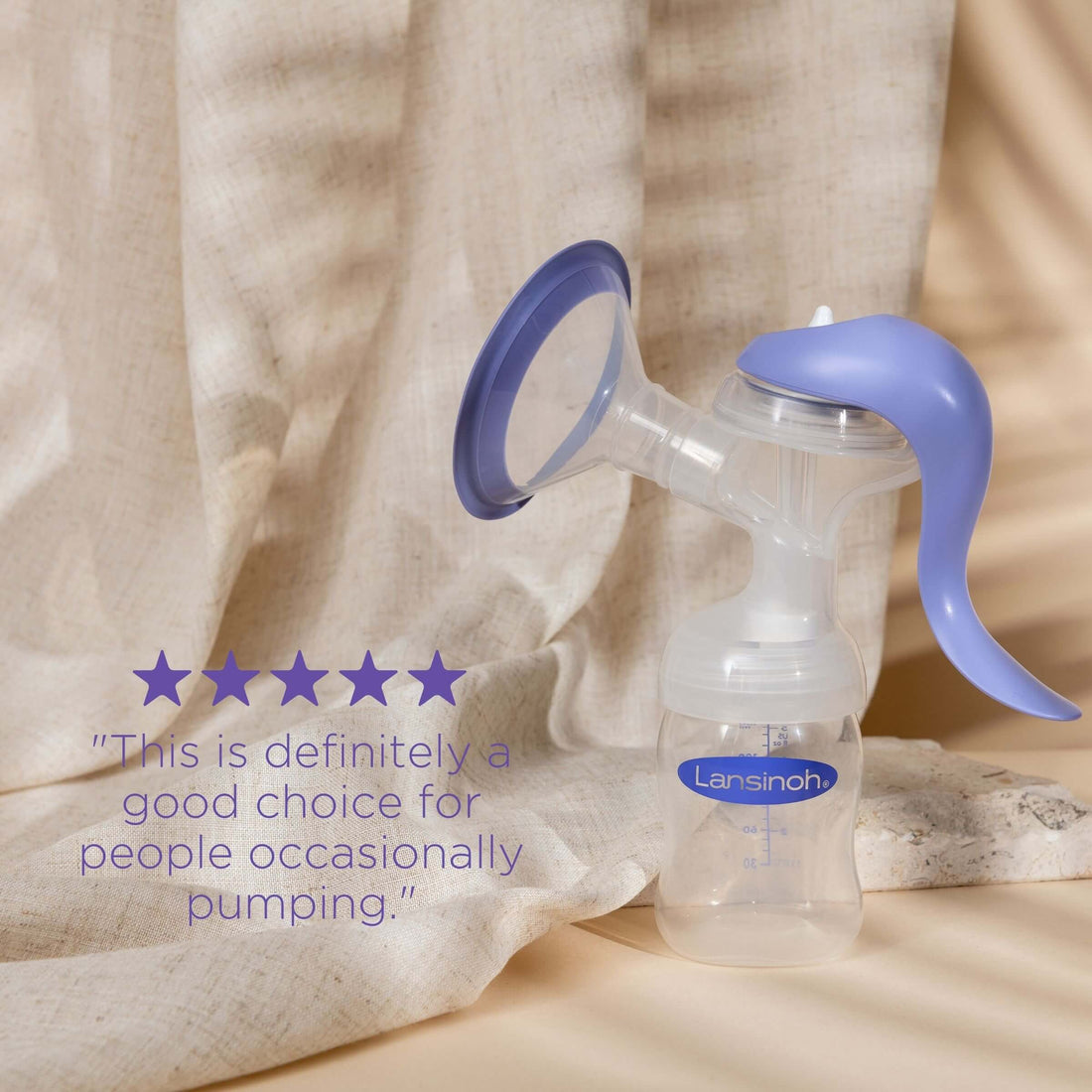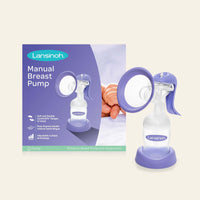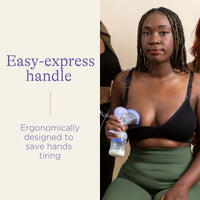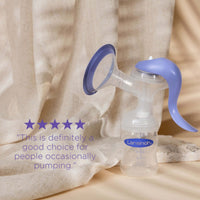 Lansinoh's Manual Breast Pump provides a portable and convenient option for breastfeeding mums looking express discreetly and in comfort while on the move, without being tied to batteries or an electrical source. Designed to be easy to use, a simple switch enables you to switch between the 'let down' and 'expression' phases of breastfeeding. The 'let down' phase mimics your baby's natural sucking style at the start of the feeding process while the 'expression' phase replicates the longer, slower draws your baby makes during breastfeeding.
Features our unique ComfortFit™ breast cushion in size 25mm, creating a secure seal making expressing more efficient and more comfortable.
Crafted from BFS and BFA free plastic
Includes a handy stand to keep the pump bottle stable during and after expressing
Fits the Lansinoh breast milk bottle and bag storage range
Ergonomic handle allows one handed use without straining your wrist

Please follow the instructions found in the User Guide
Includes the Lansinoh Manual Breast Pump, plus 1 ComfortFit Breast Cushion, a silicone diaphragm, handle, container ring, sealing disc, 2 valves, plus a 160ml container with bottle stand and 1 NaturalWave slow flow teat.
FAQ
Yes, we sell all types of breast pump spare parts including replacement valves and breast cushions - they can be found here.