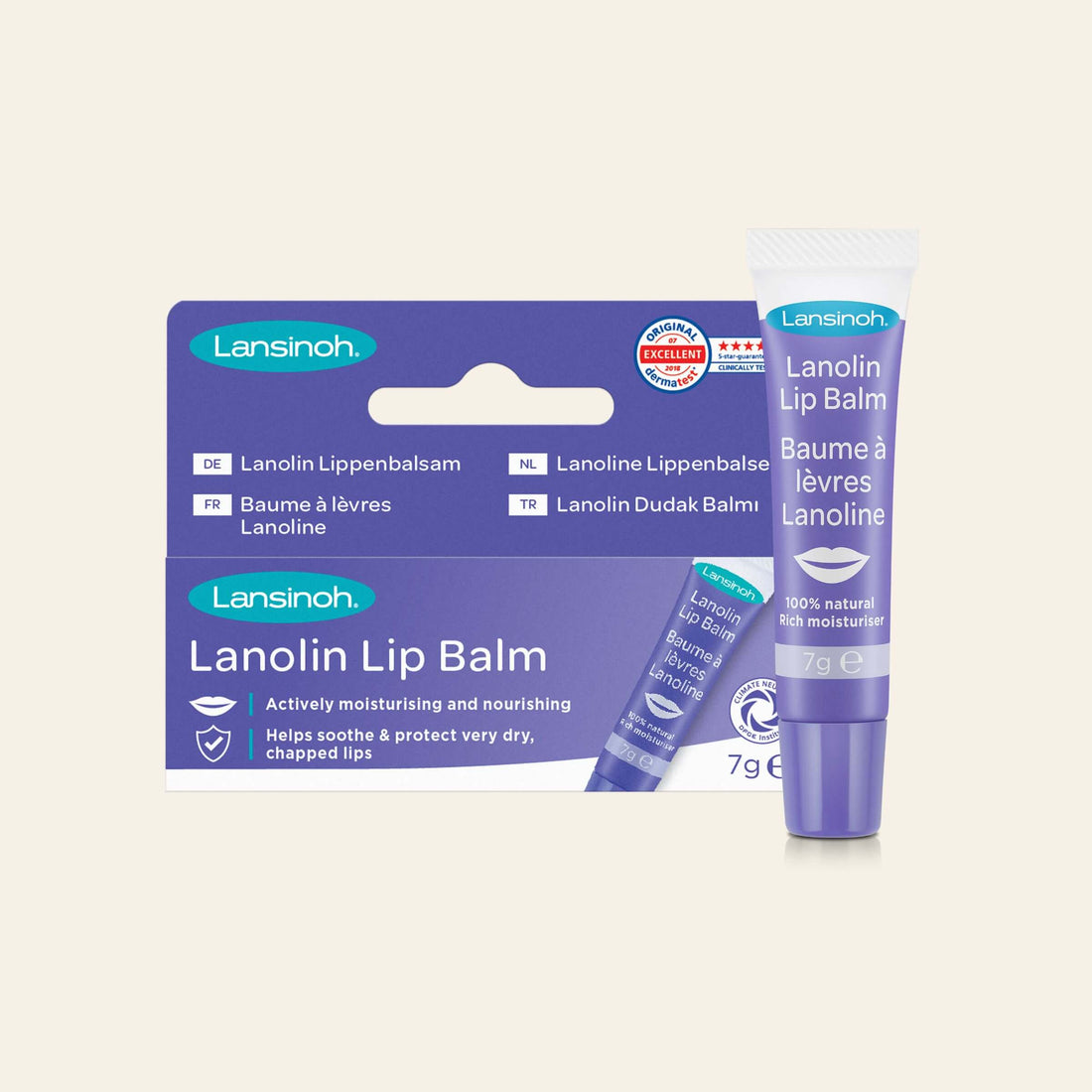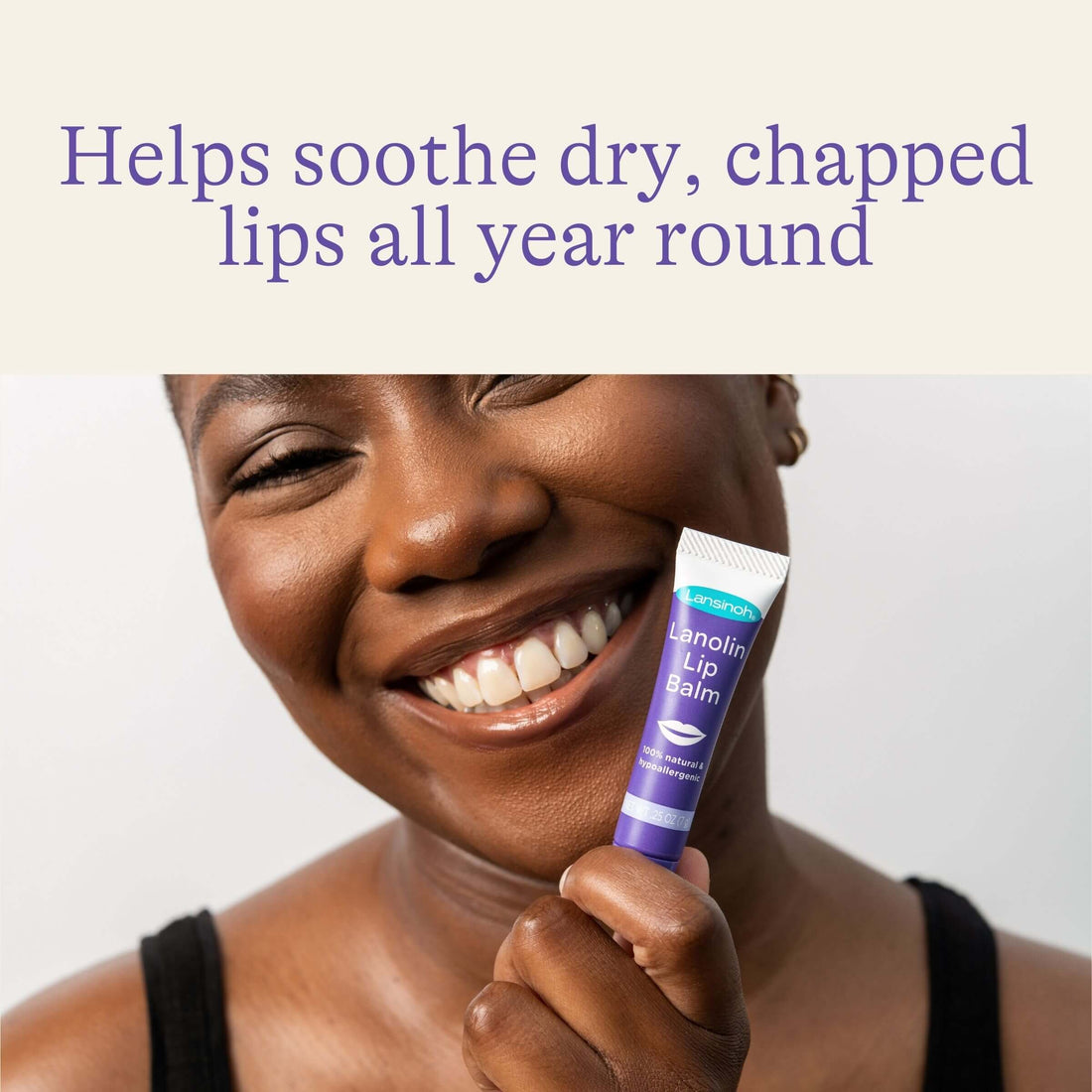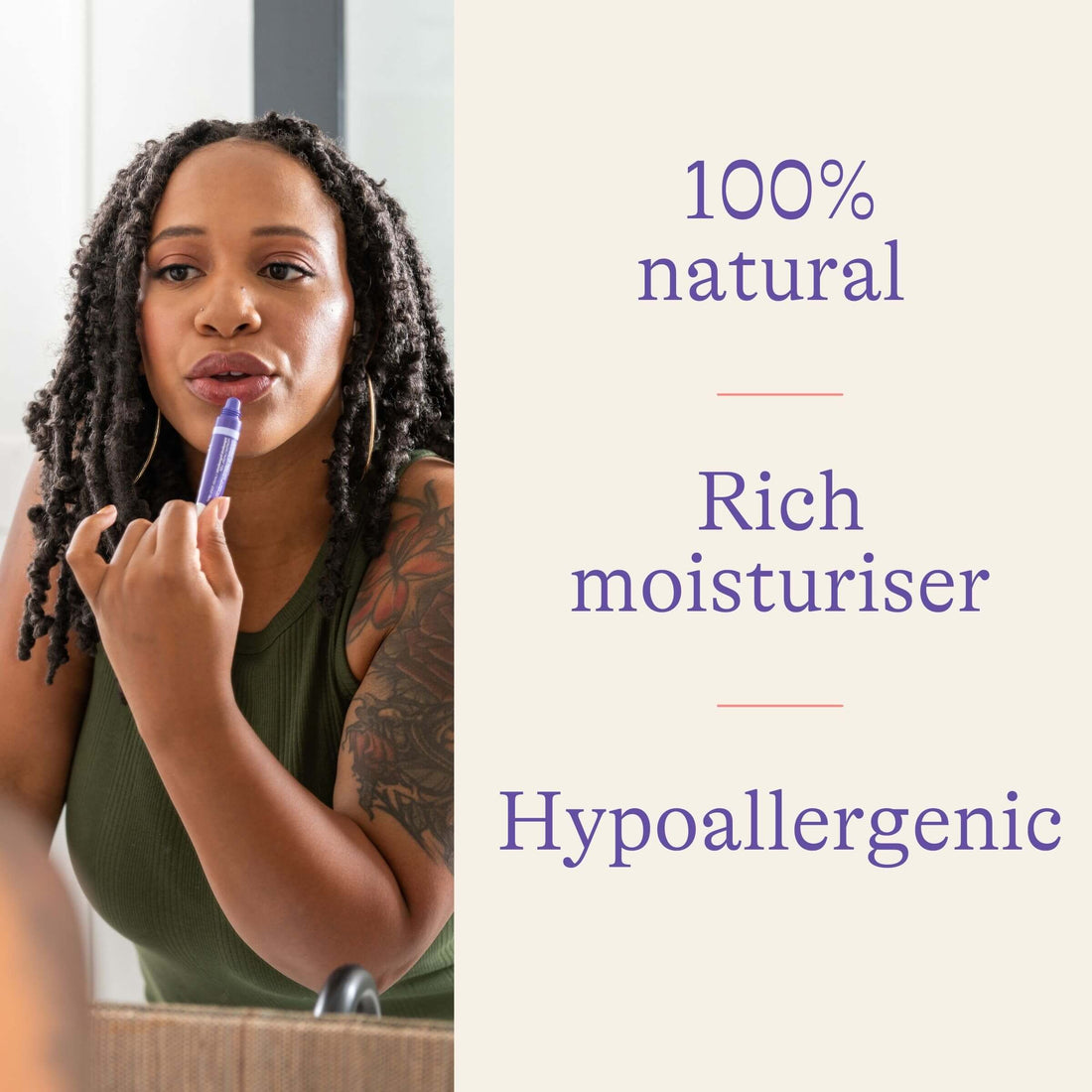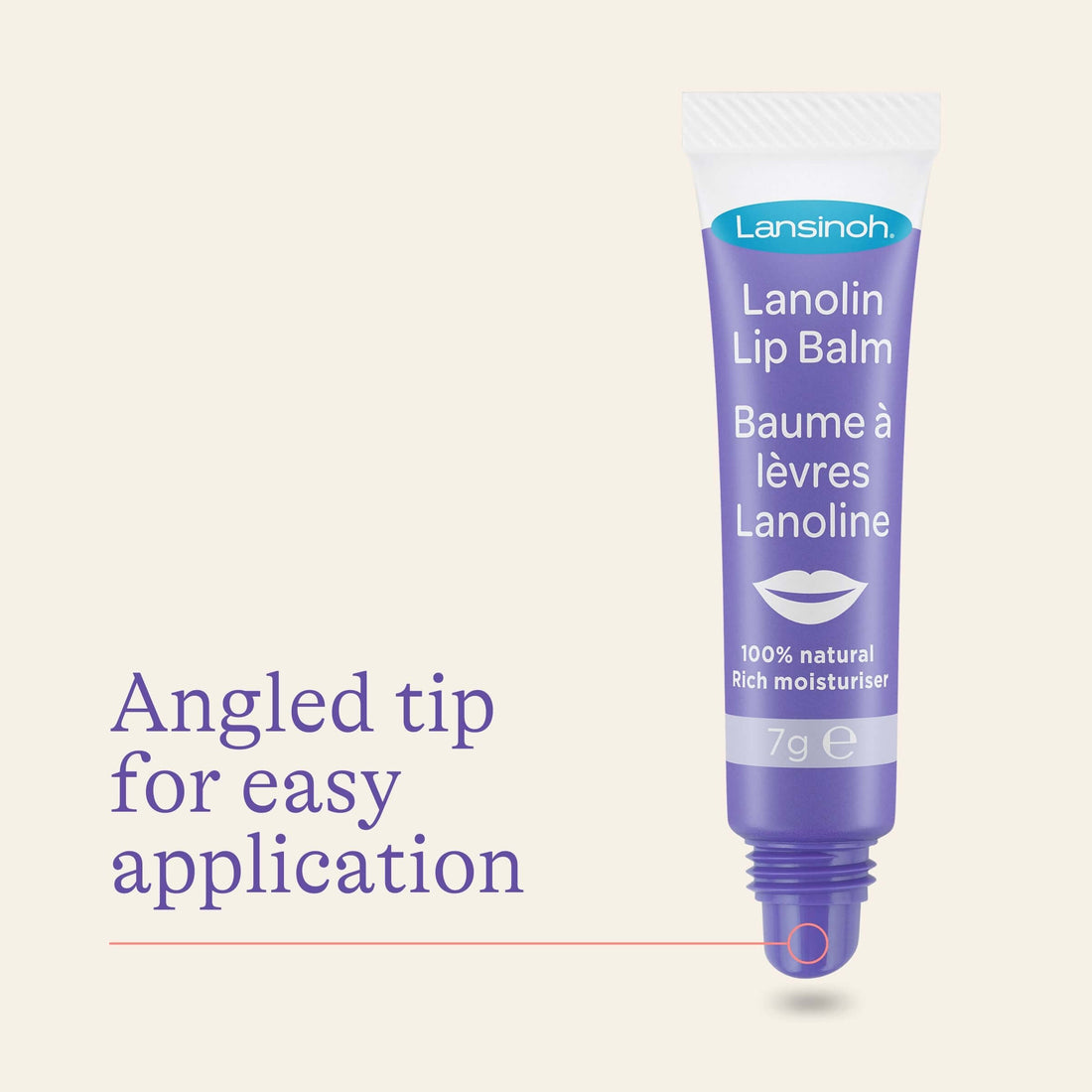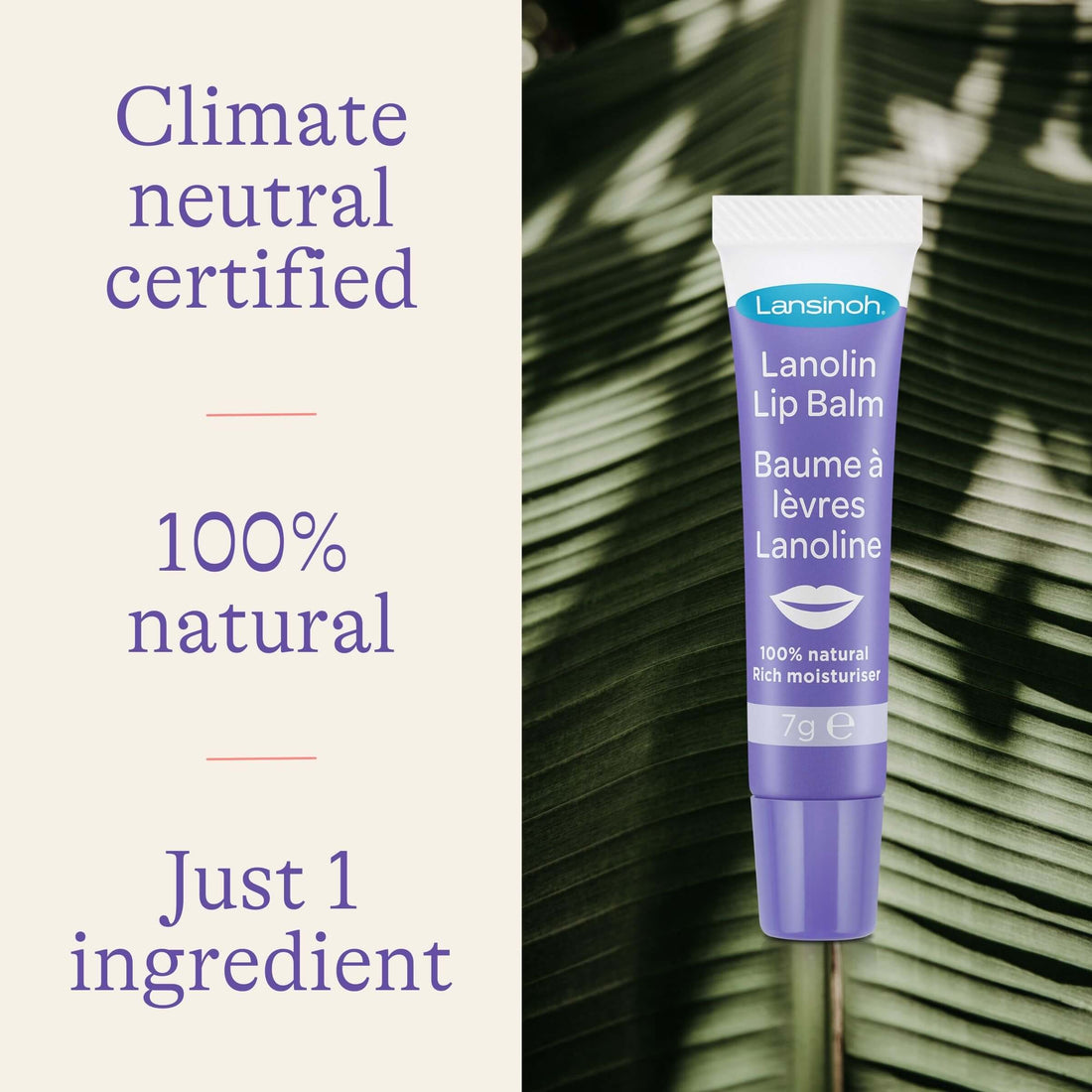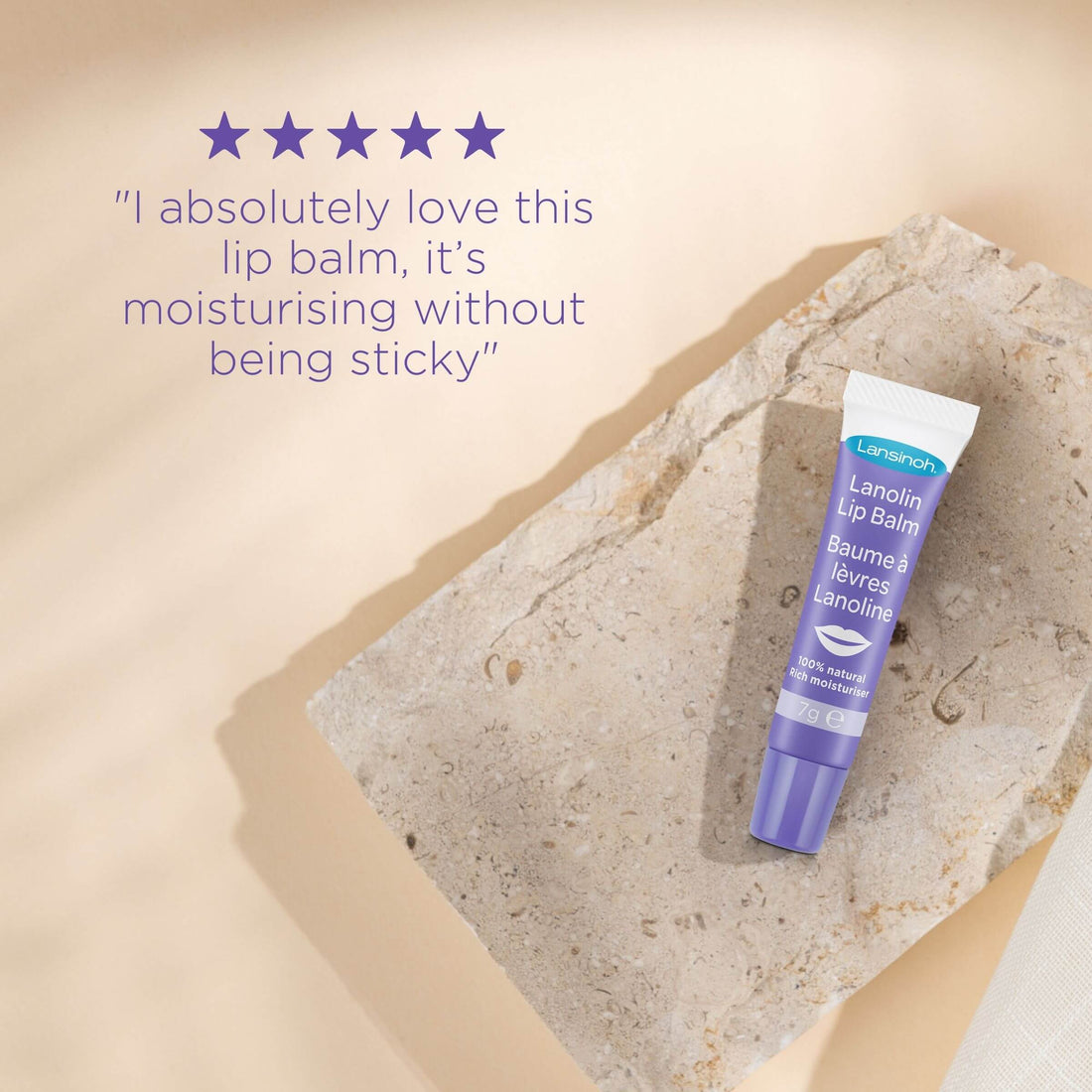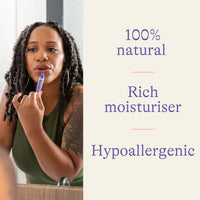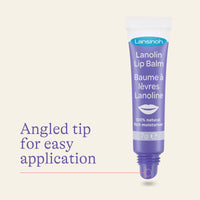 Our 100% natural Lanolin Lip Balm creates a soothing barrier and locks in hydration to help your lips restore their moisture balance. Evolved from the award-winning HPA® Lanolin Nipple Cream, this Lansinoh Lip Balm with lanolin is a rich, effective moisturiser which helps soothe and protect very dry chapped lips.
Single ingredient, containing only highly purified lanolin.
100% natural balm with no added colouring or fragrance.
Clinically tested and hypoallergenic.
Easy to use applicator gently releases the rich balm in a smooth layer to coat lips perfectly.
Fit in any pocket so you can have it ready for moisturising lip care whenever you need.

To use our Lanolin Lip Balm, gently apply all over your lips as often as needed.

For external use only. Store at room temperature.

FAQ
This lip balm is exactly the same formula as our award winning nipple cream for breastfeeding, so is perfect for applying to sore or cracked nipples.
It can also comfort sensitive skin, nappy rash, itchy stretch marks, dry skin patches and can be used as a naturally moisturising lip balm.
Yes, lanolin is great for keeping lips soothed and hydrated. Not only is lanolin a 100% natural product, it's also semi-occlusive meaning it keeps lips hydrated without trapping naturally expelled moisture or toxins.
Our Lanolin Lip Balm contains only highly purified lanolin with no added colouring or fragrance.
Lips are very delicate so applying harsh chemicals such as menthol, fragrances, or any sort of alcohol can lead to irritated skin. It's best to keep lip balms simple to protect and nourish the thin layers of skin by using natural ingredients on them.