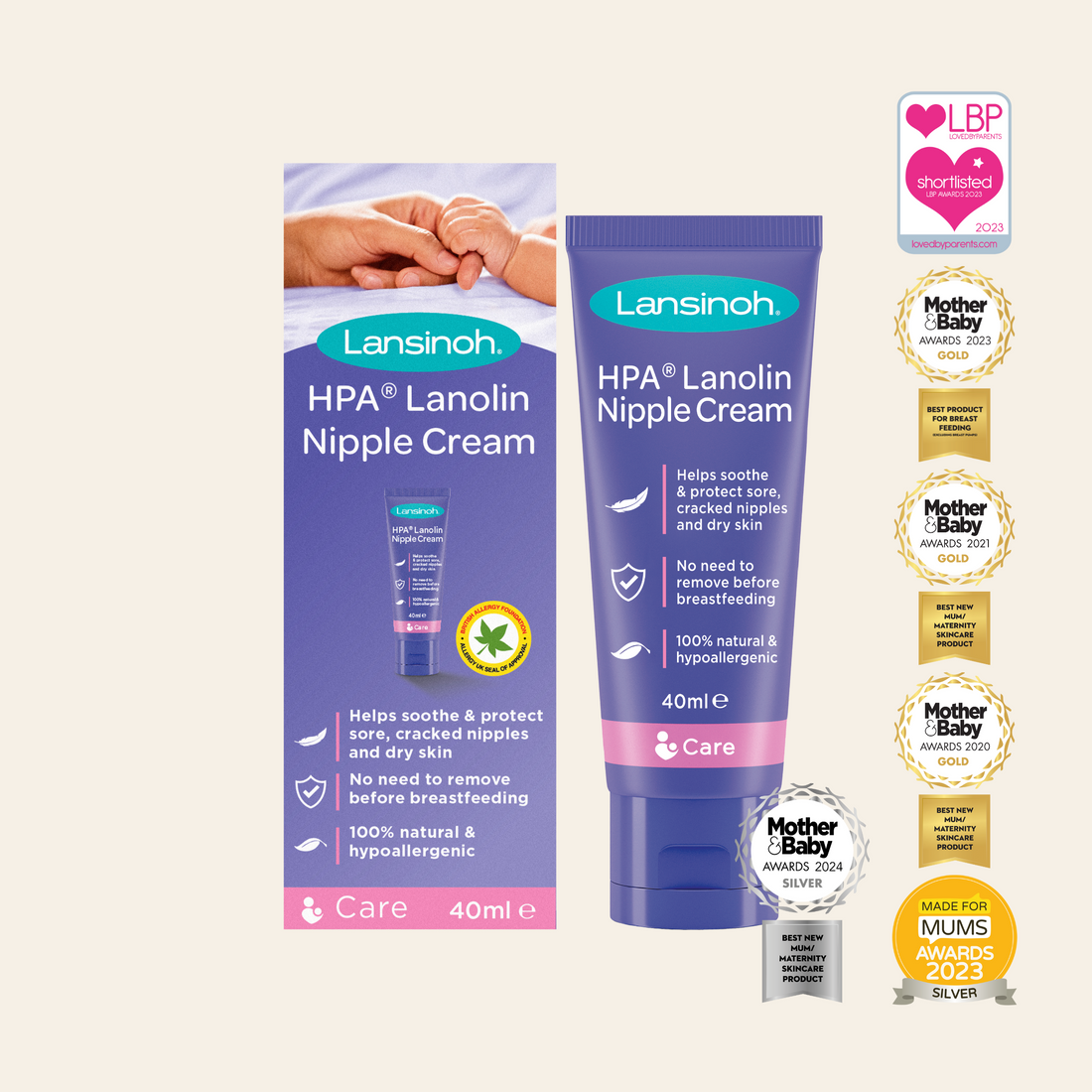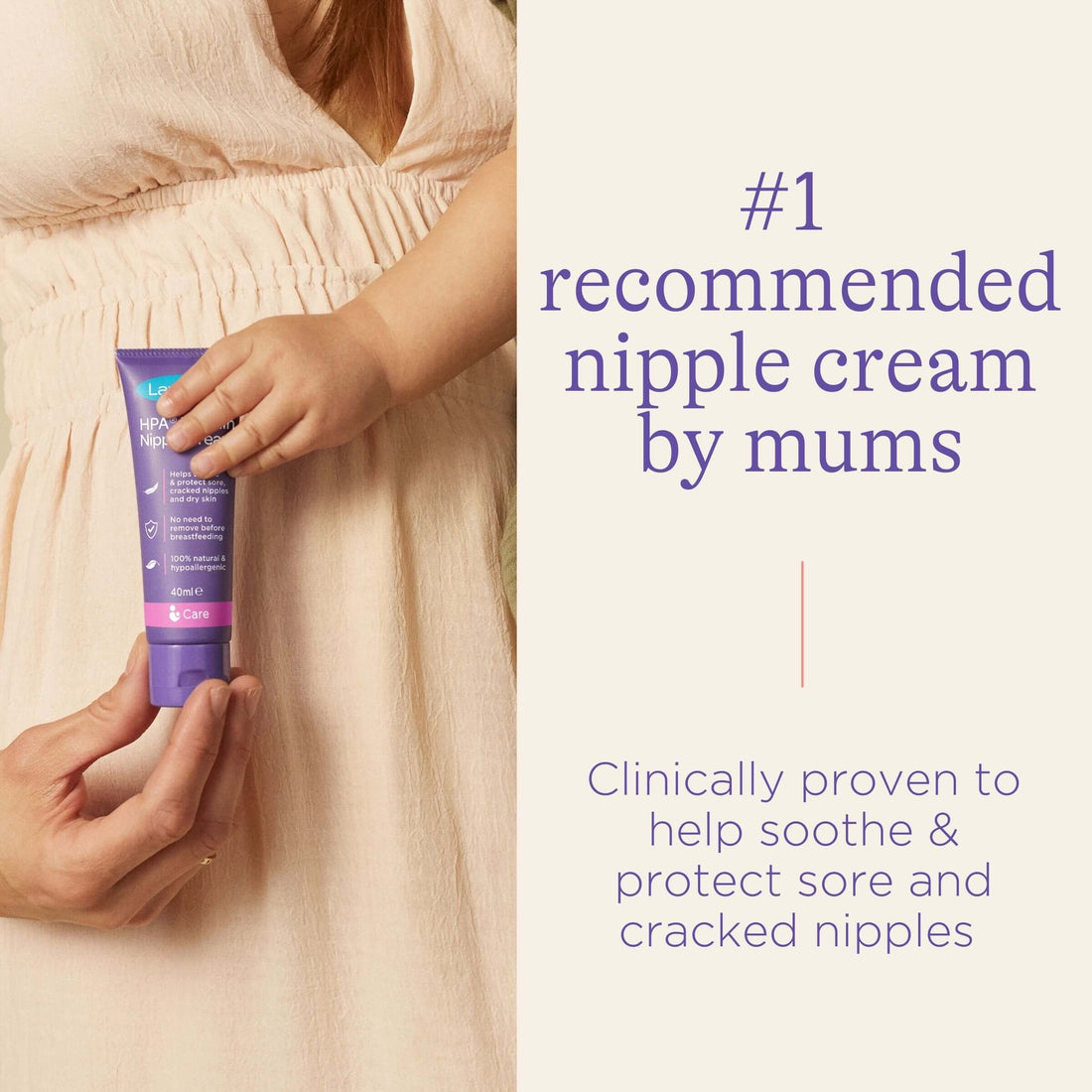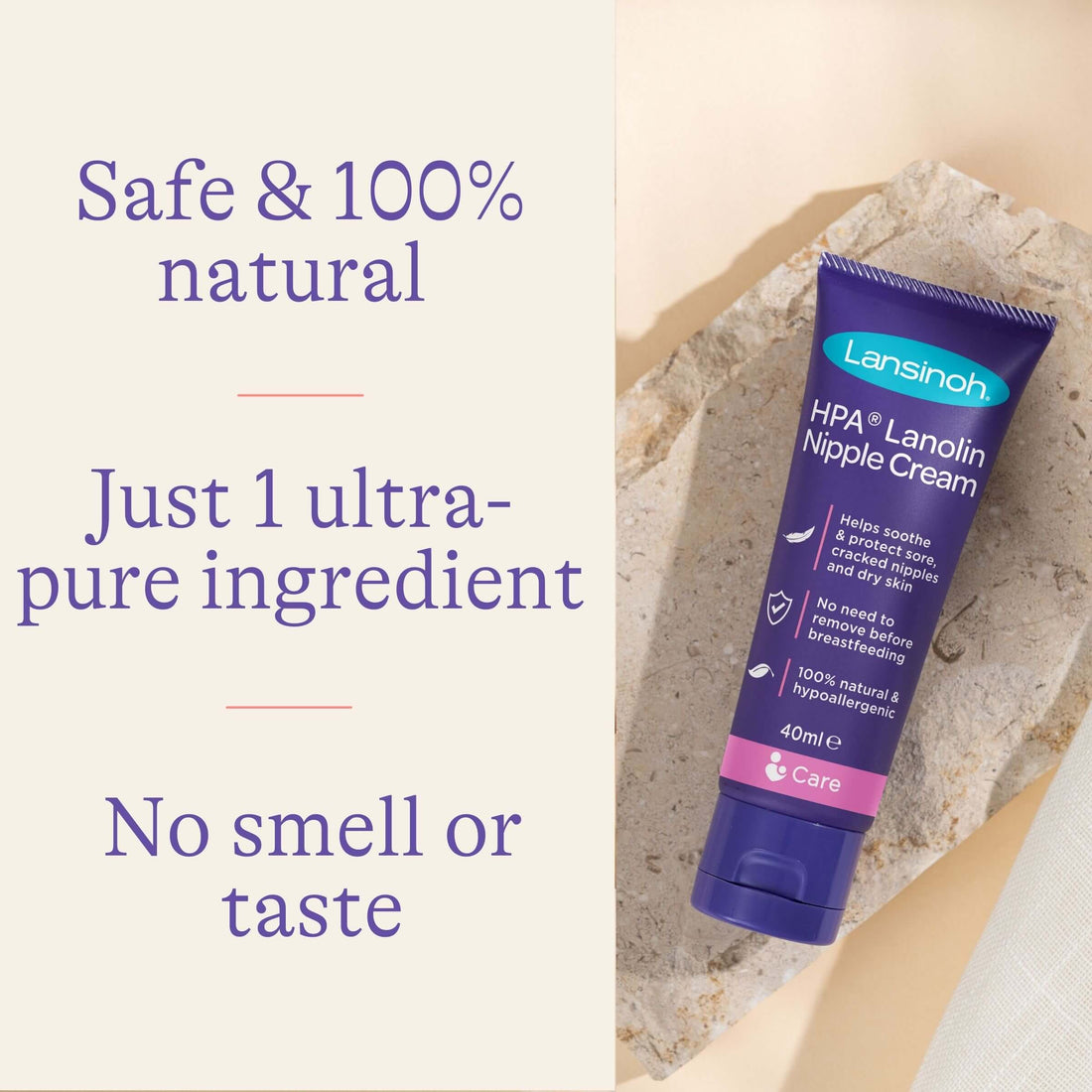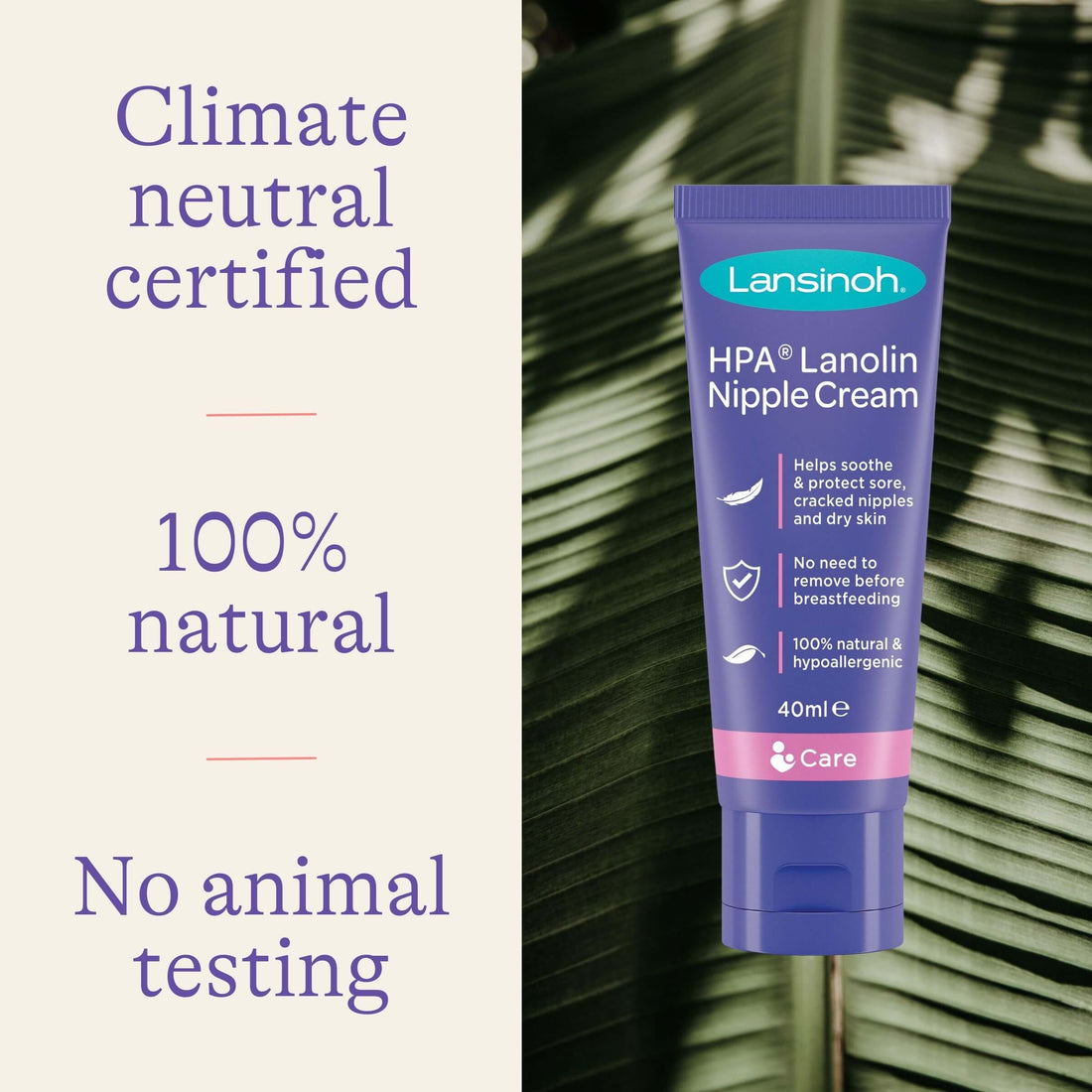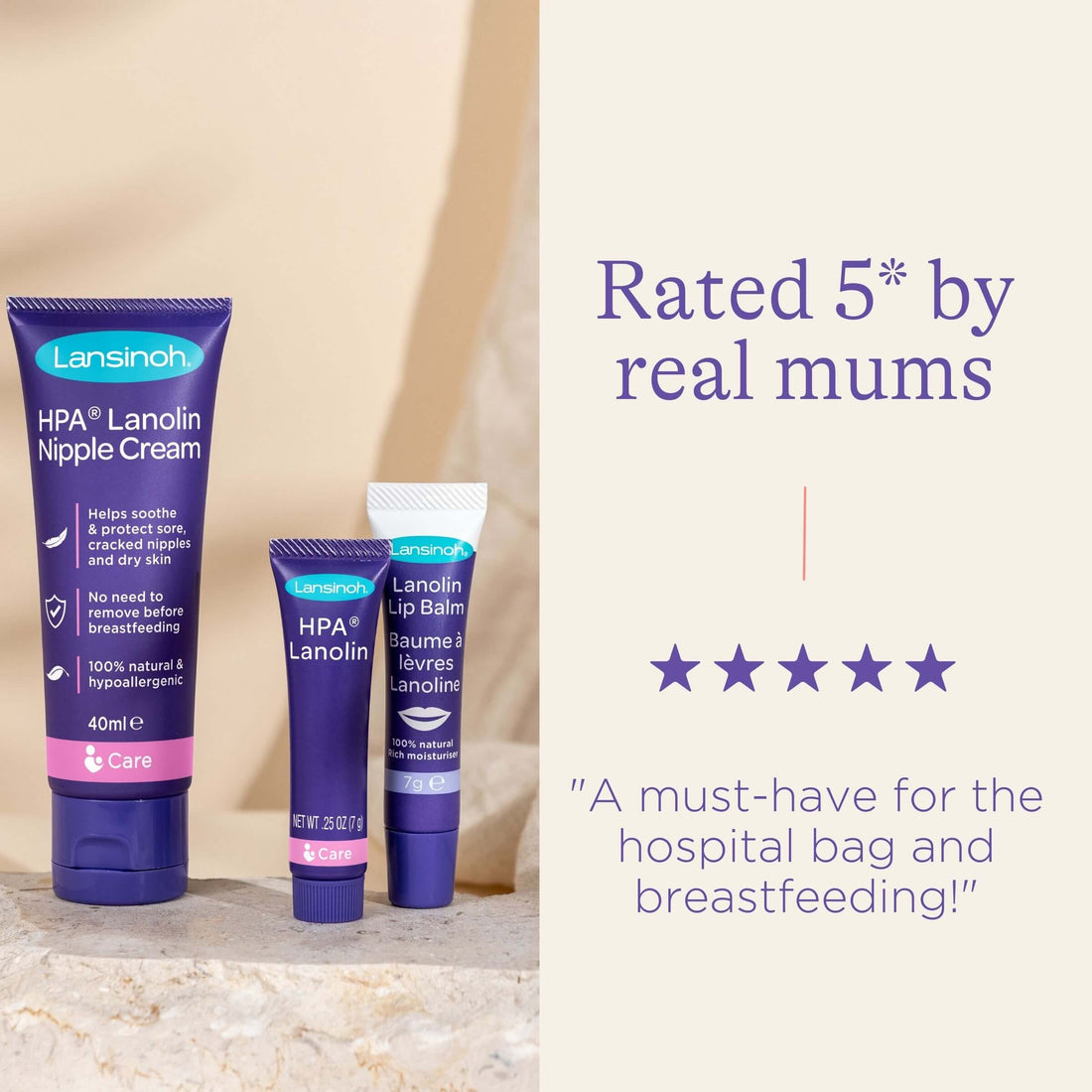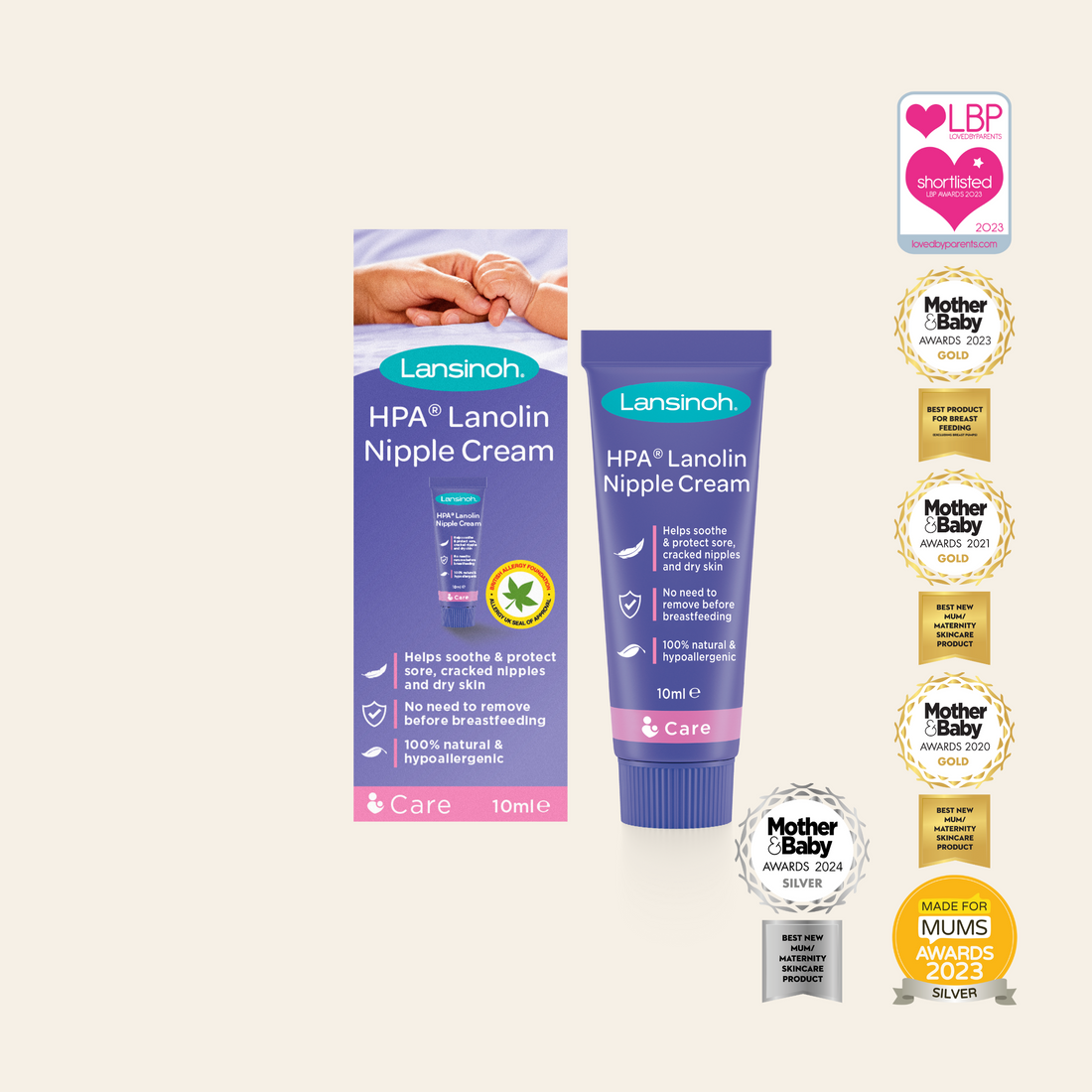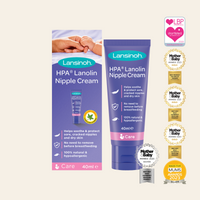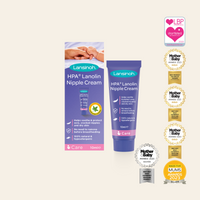 HPA® Lanolin Nipple Cream
The iconic Lansinoh HPA® Lanolin Nipple Cream has been saving nipples around the world for nearly 40 years. Lanolin replenishes the essential lipids of the skin, repairing the skin's natural barrier function, whilst simultaneously moisturizing, protecting and conditioning the skin.
Composed of an ultra-purified grade of lanolin, our purple tube nipple cream is 100% natural without any preservatives or additives. Our breastfeeding cream is naturally hypoallergenic and approved by the British Allergy Foundation, meaning it is safe to breastfeed your little one without having to remove it.
Recommended by 2 out of 3 mums, our nipple cream for breastfeeding is also used in many other ways and can comfort sensitive skin, nappy rash, itchy stretch marks, dry skin patches and can be used as a naturally moisturising lip balm.
Safe and 100% natural without any preservatives or additives
No smell, no taste, no need to remove before feeding
Mums breastfeed for 25% longer and are less likely to stop completely when using the cream
Recommended by 94% of health care professionals to pregnant and breastfeeding mums
Approved by the British Allergy Foundation
Available in 40ml, 10ml tube or 3 x 7ml mini tubes
Awarded Gold for Best Product for Breast Feeding and Silver for Best New Mum / Maternity Skincare Product in the 2023 & 2024 Mother & Baby Awards.

Simply apply a pea-sized amount of our breastfeeding cream after every feed or as required to ensure your nipples are protected and healing in-between feeds.
FAQ
Our nipple cream is the perfect lip balm as it helps moisturise sore and cracked lips, while promoting healing.
A single pea-sized amount is enough to protect your nipples and promote healing of sore and cracked skin.
No, our HPA Lanolin Nipple Cream is completely taste and smell free, so babies won't be able to taste a thing and theres no need to remove before feeding.
Lanolin is a natural wax derived from wool, produced by sheep to protect their skin and fleece from infection and the elements. It is structurally very similar to lipids found within our skin which contribute to the integrity of the skin barrier, making it an excellent moisturizer and emollient, as it forms a stable emulsion with water in the skin to prevent evaporation and retain moisture. As this wax is obtained from the wool of the sheep, it can be harvested without harming the animal.
HPA stands for Highly Purified Anhydrous. Our lanolin undergoes a unique production process to produce a super refined grade of Lanolin that has exceptional purity, which exceeds lanolin quality standards for cosmetic and pharmaceutical products (European Pharmacopoeia PH.Eur. and United States Pharmacopoeia USP). The anhydrous part is important as it means our lanolin doesn't contain any water from this extensive refining process, producing the final highly purified product that has supported breastfeeding mums around the world for nearly 40 years.