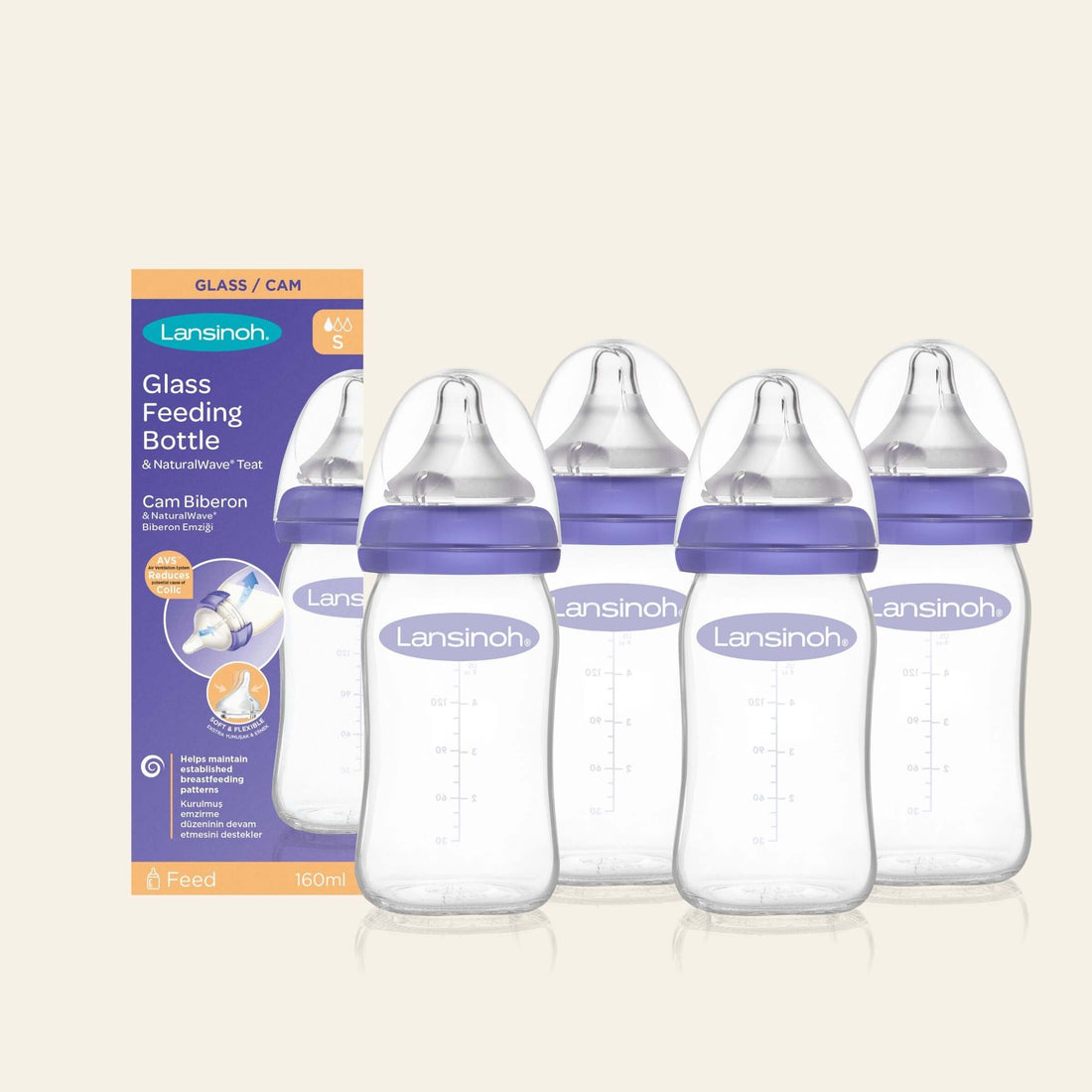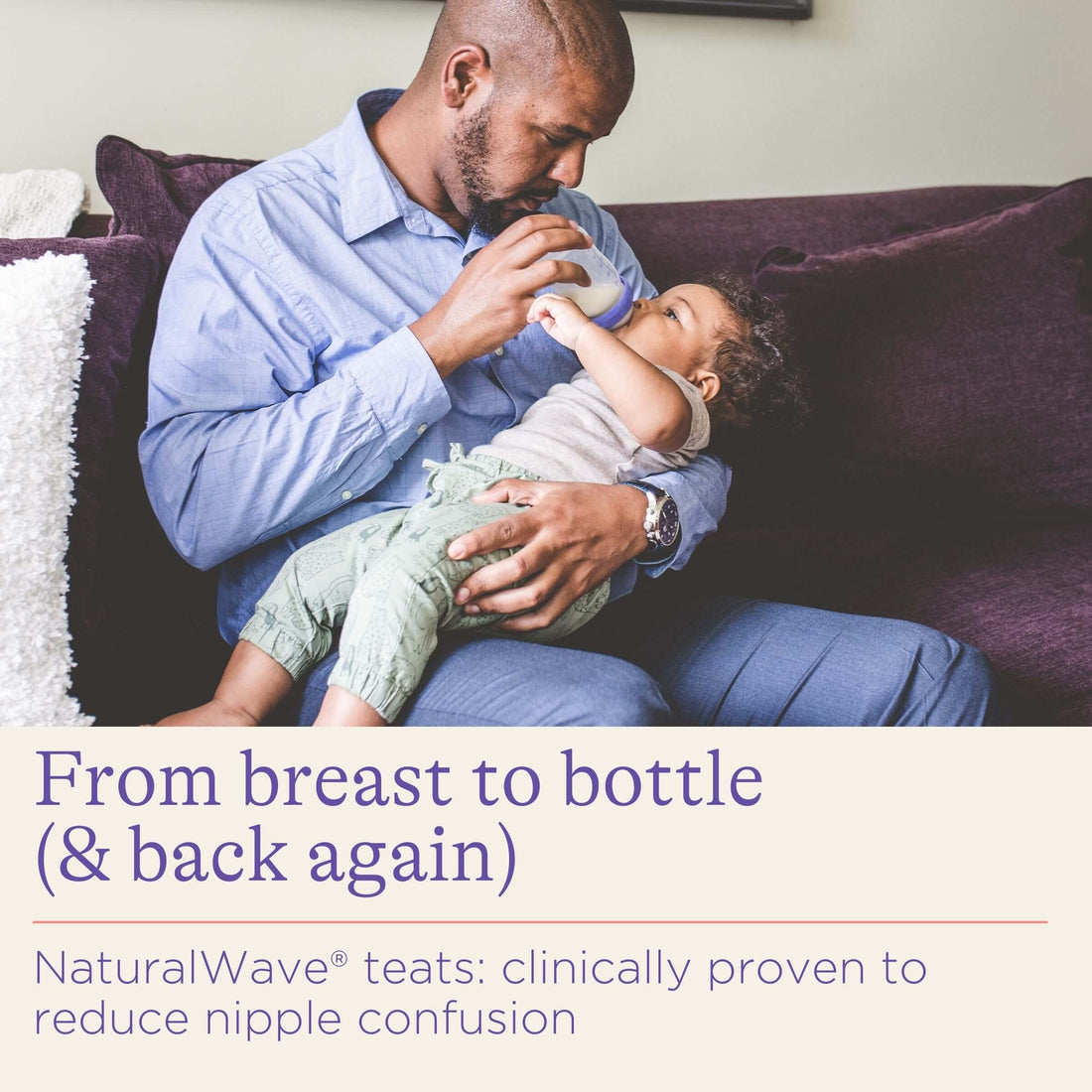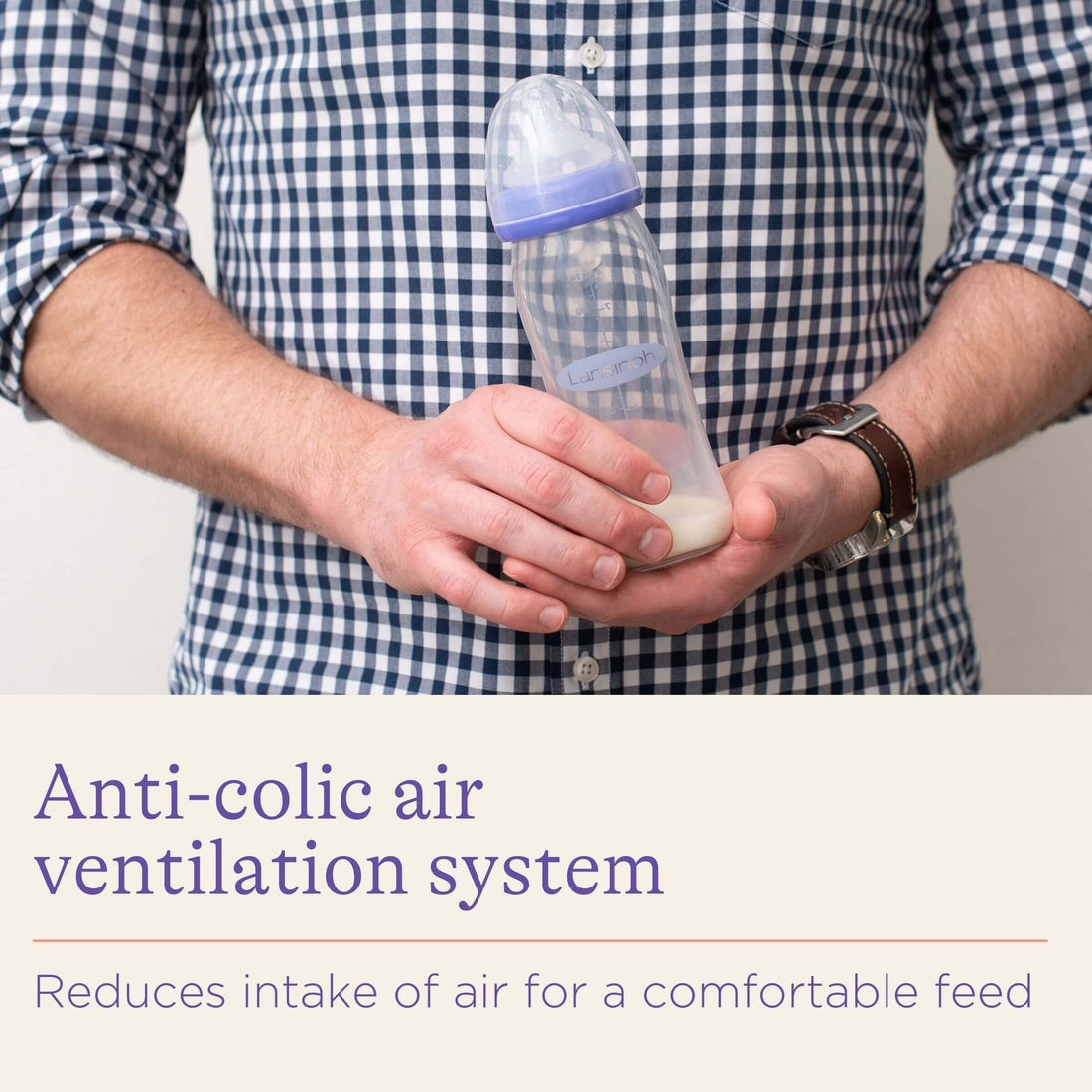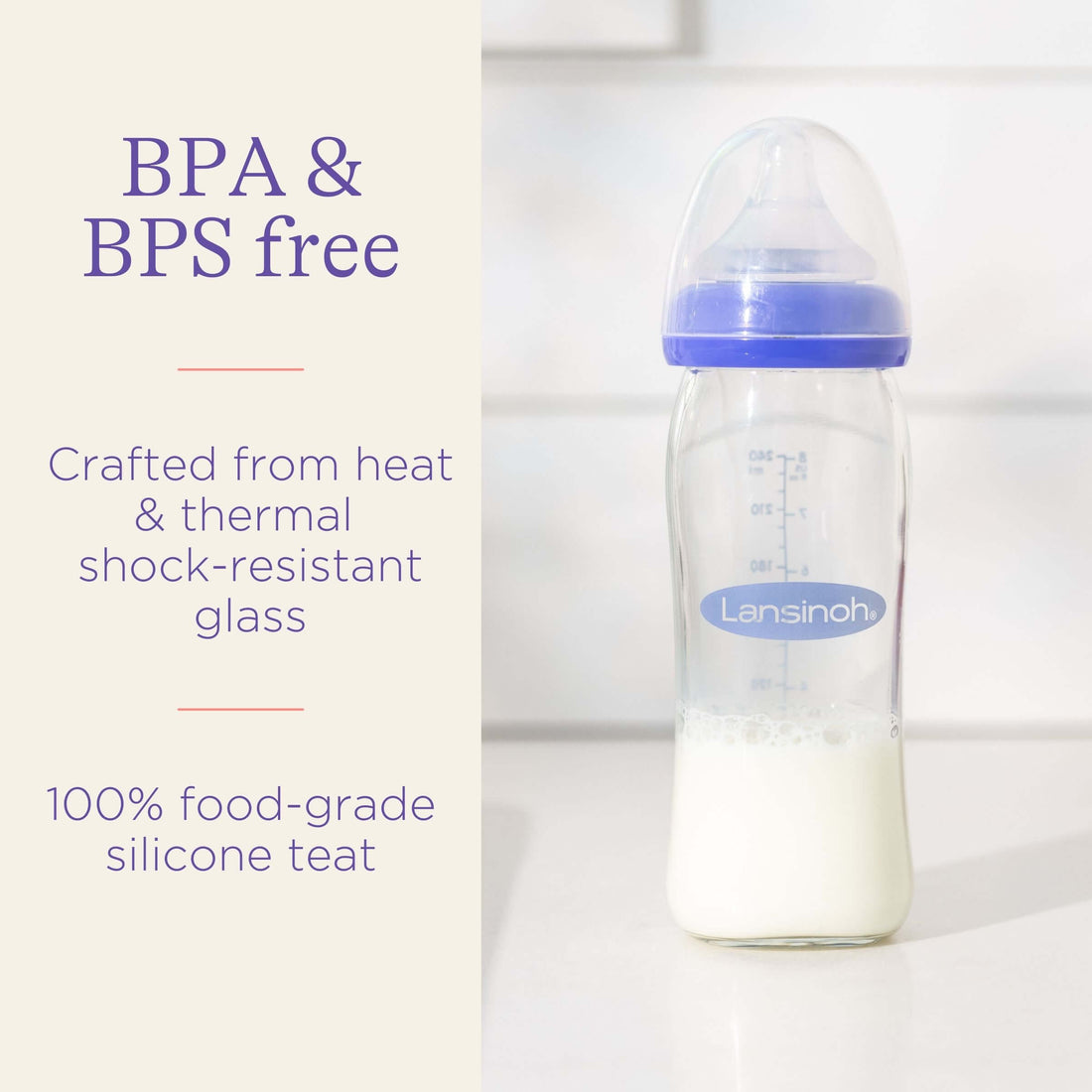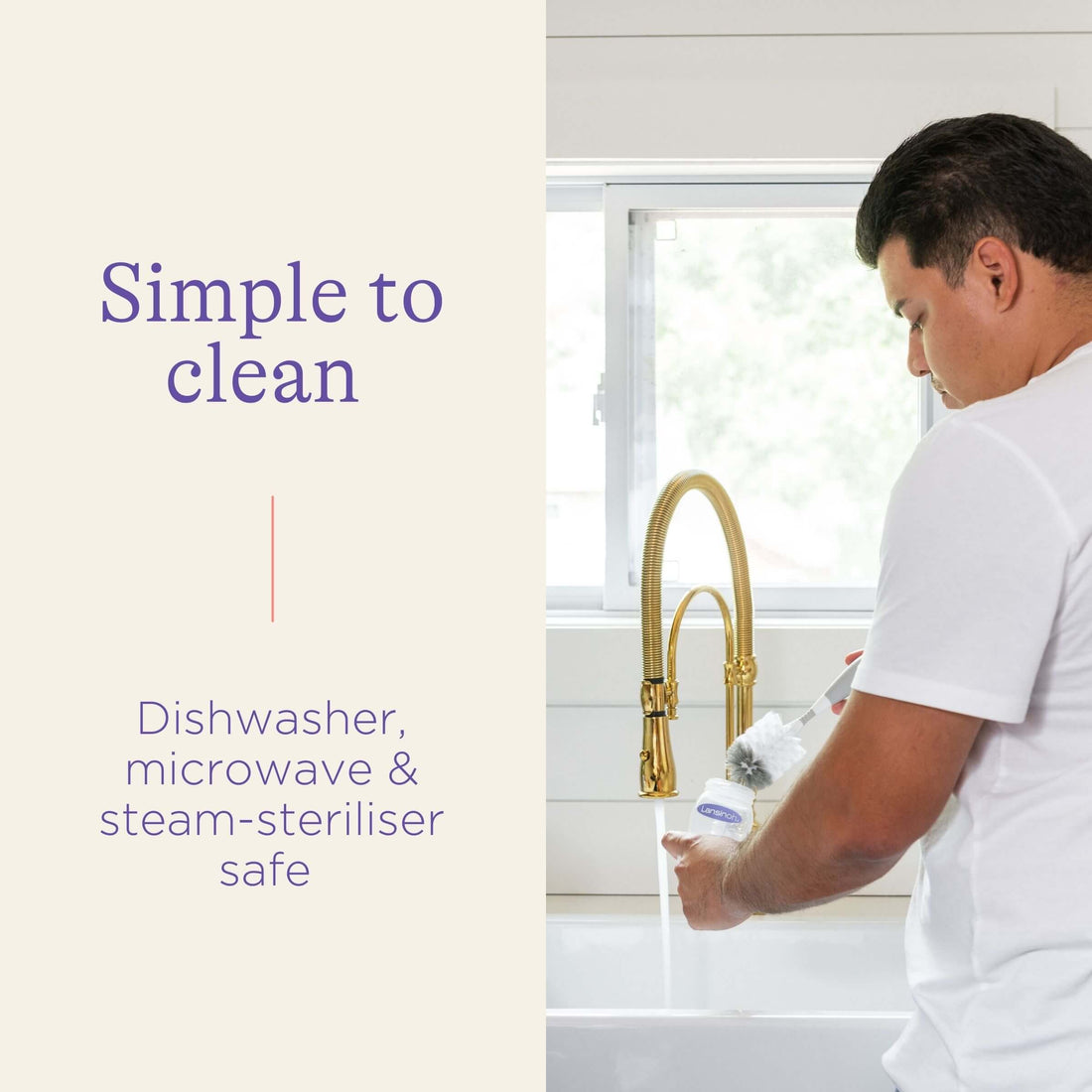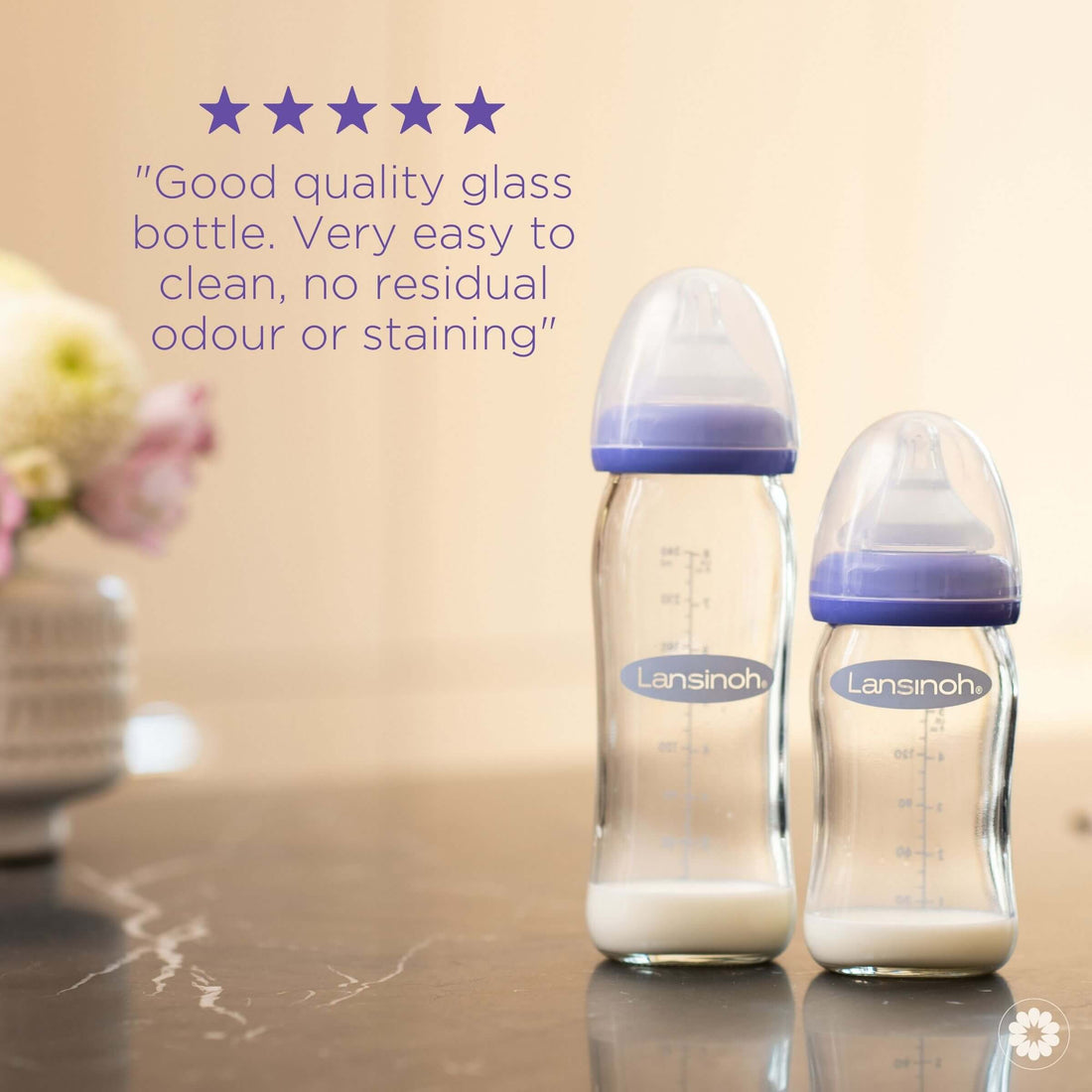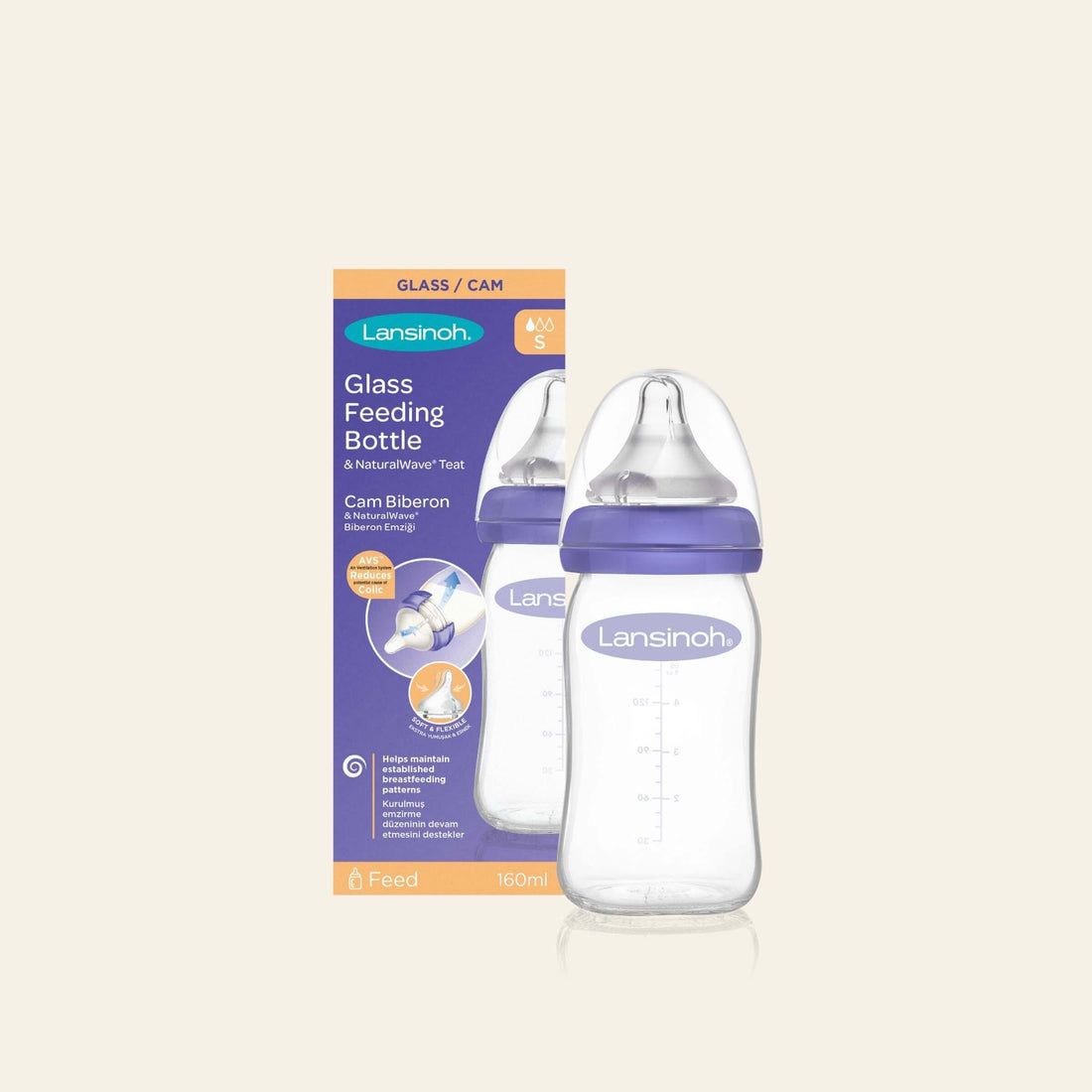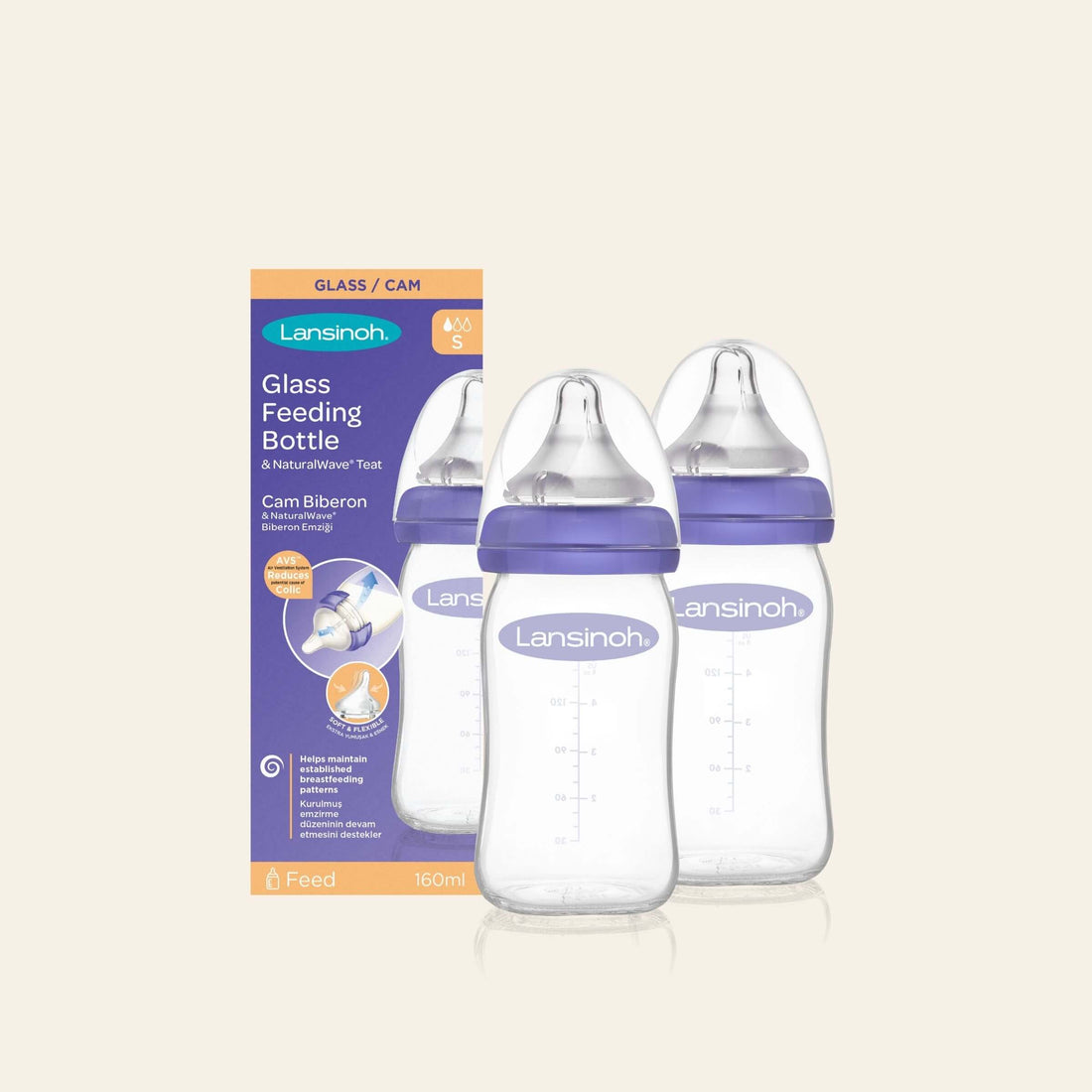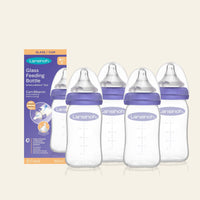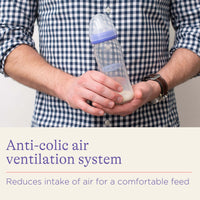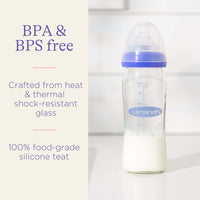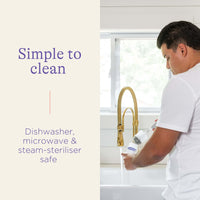 Glass Feeding Bottles 160ml with NaturalWave® Teat
Lansinoh's glass feeding bottle for baby is designed with comfort in mind – ensuring parents are comfortable while feeding. Our glass baby bottle comes complete with our innovative NaturalWave™ teat - clinically proven to reduce nipple confusion and allowing baby to control the milk flow and enjoy a comfortable feed.
Crafted from premium heat and thermal shock-resistant glass
Scratch resistant, durable and sustainable
Comes complete with NaturalWave™ teat
Available in 160ml and 240ml options
Compatible with all Lansinoh Breast Pumps

Although our glass baby feeding bottle is designed specifically to ensure gradual and smooth feeding, it's important to take all the necessary precautions so you're not overfeeding your baby.
Read about paced responsive feeding and how this is the best way to bottle feed your baby.
Includes a NaturalWave® slow-flow teat and cap.
FAQ
As our baby feeding bottles are BPA free, they can be disposed of every six months. However, to ensure maximum hygiene, we'd recommend changing your baby bottles every three to four months. Common signs of a bottle needing replacement are when cracks, leaks or chips are noticed, or the bottle discolours.