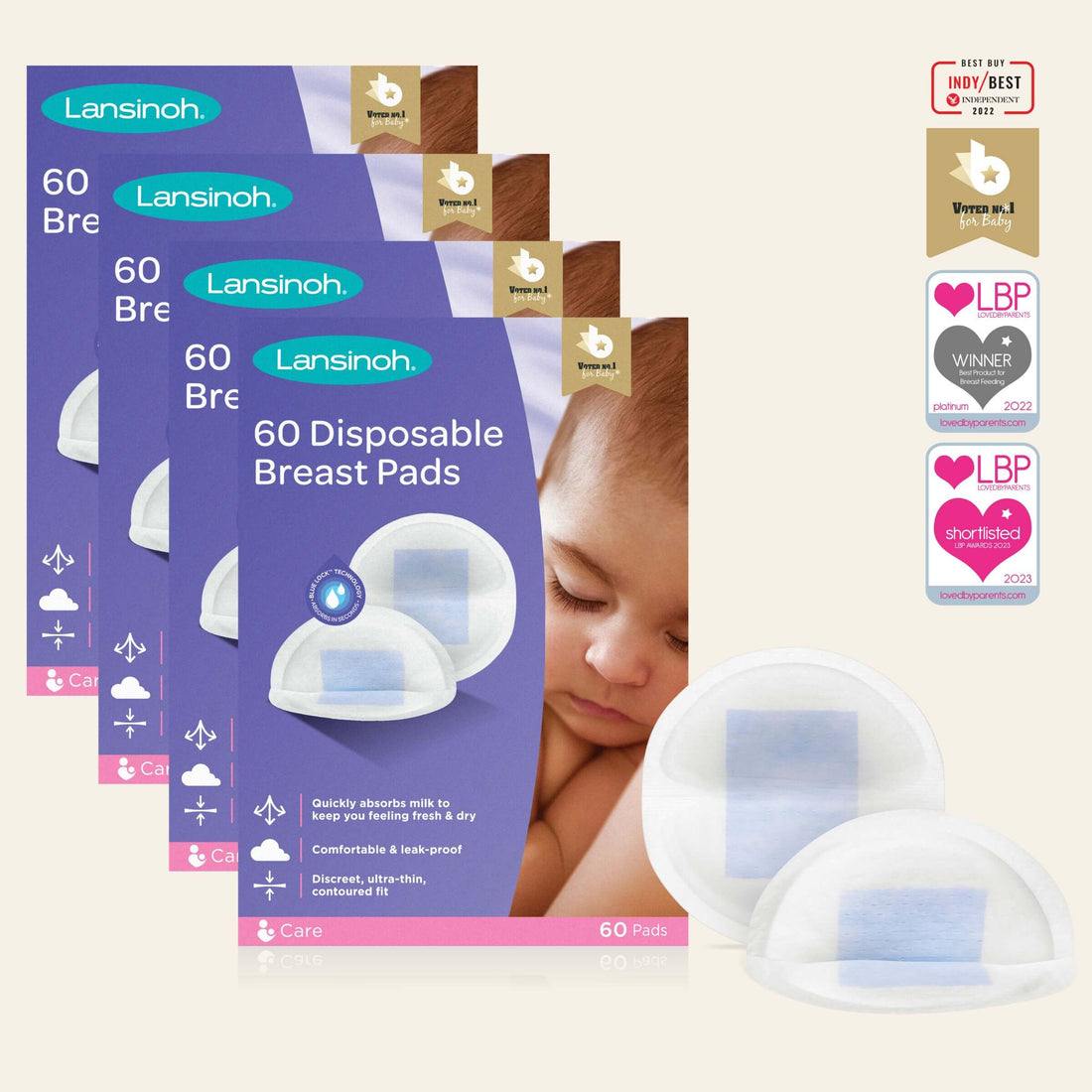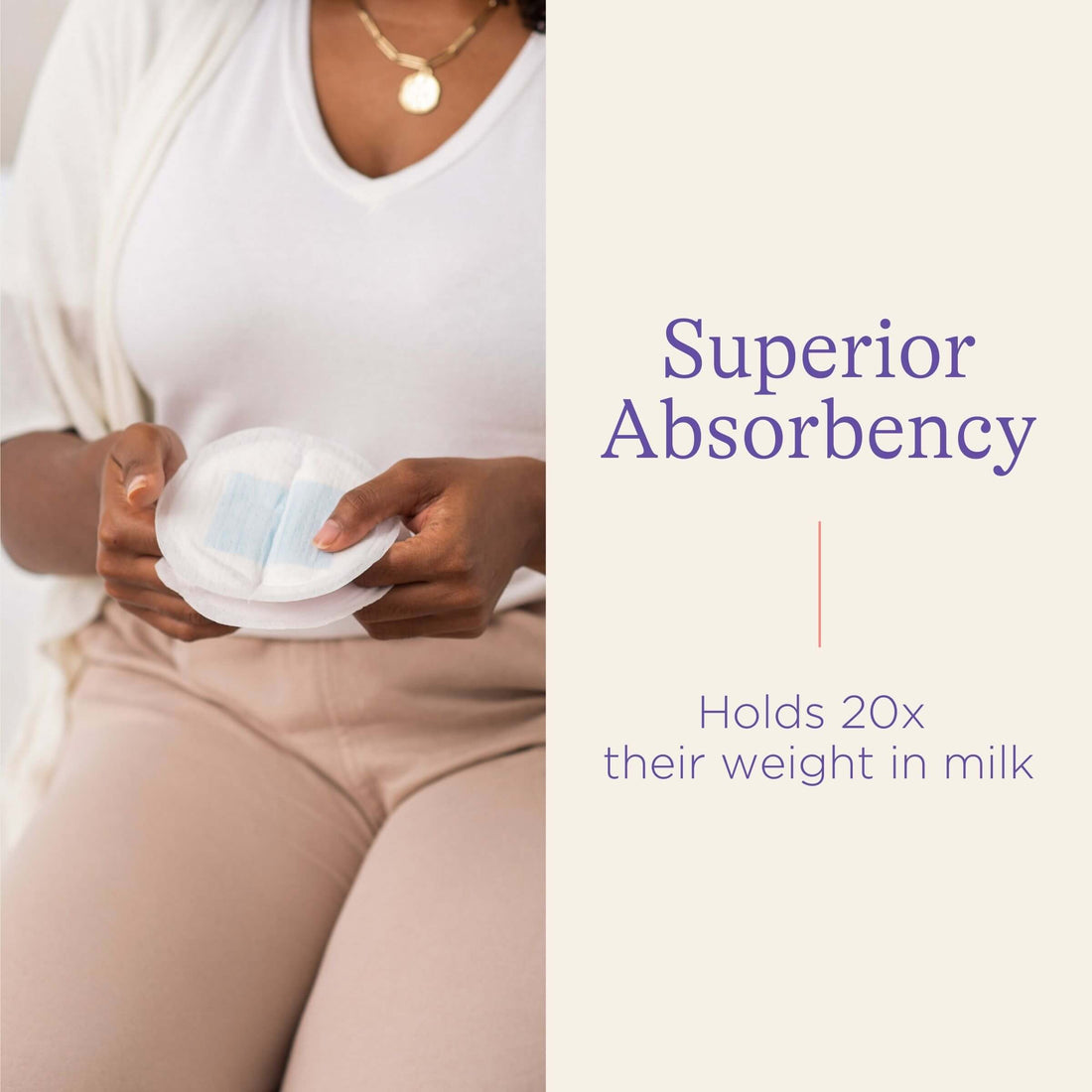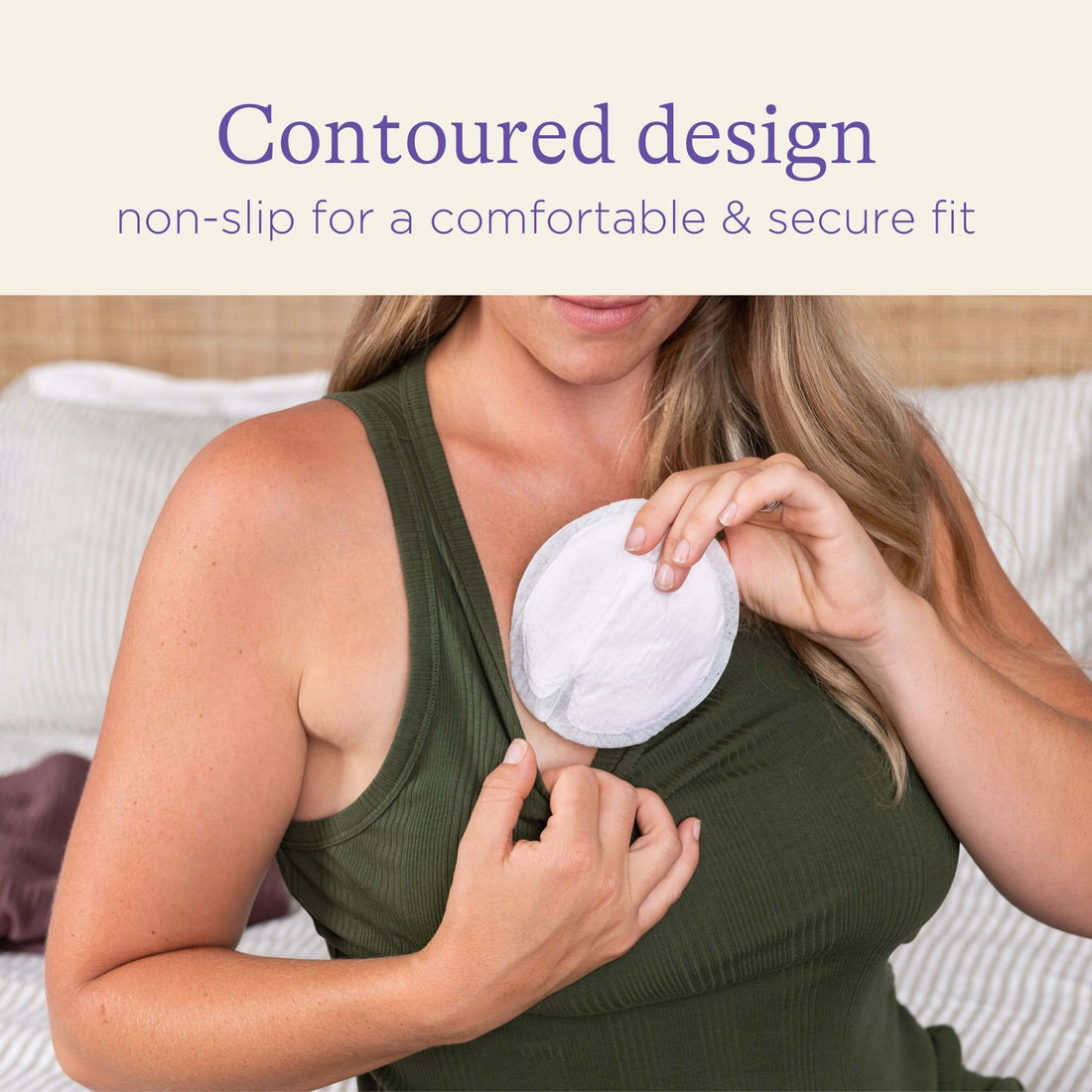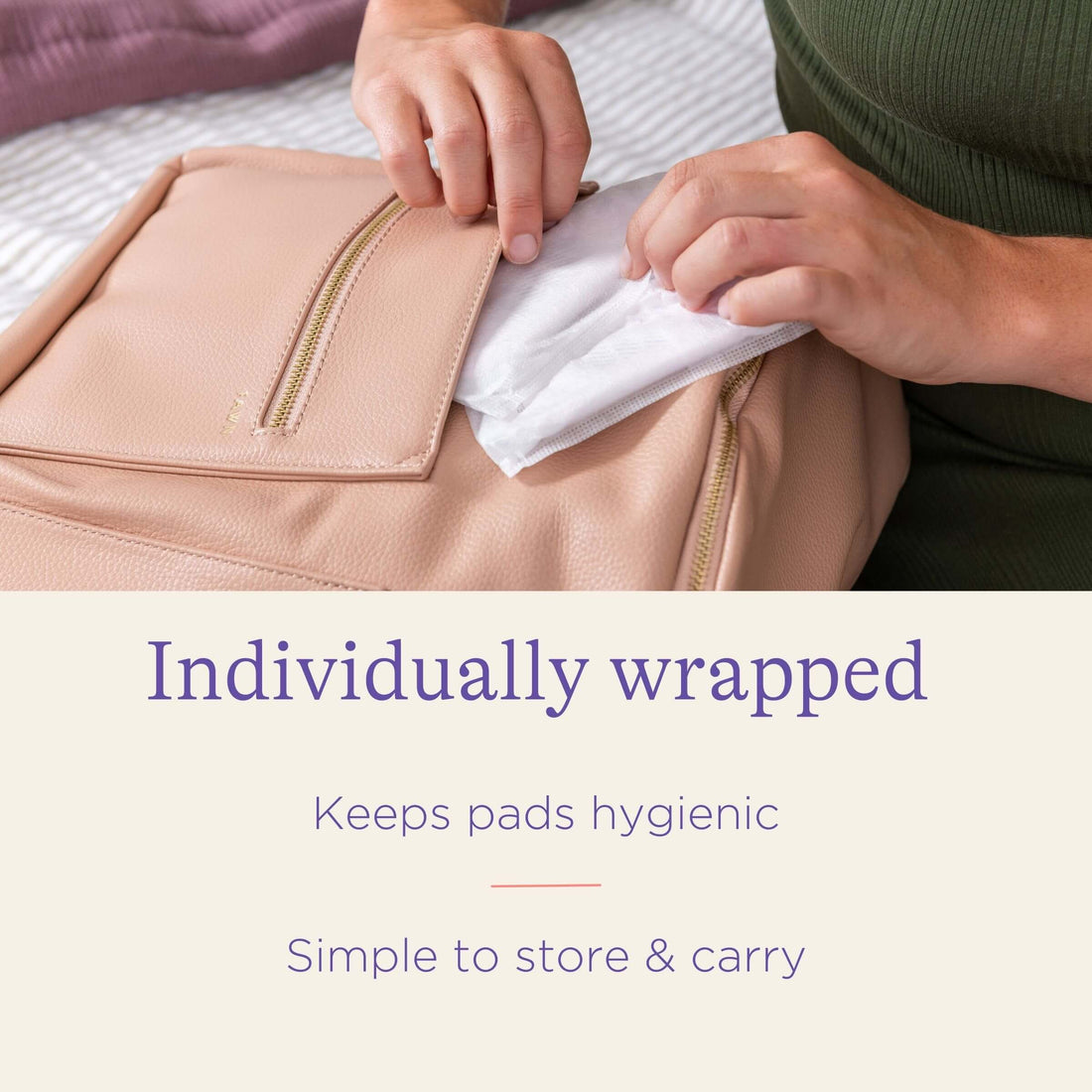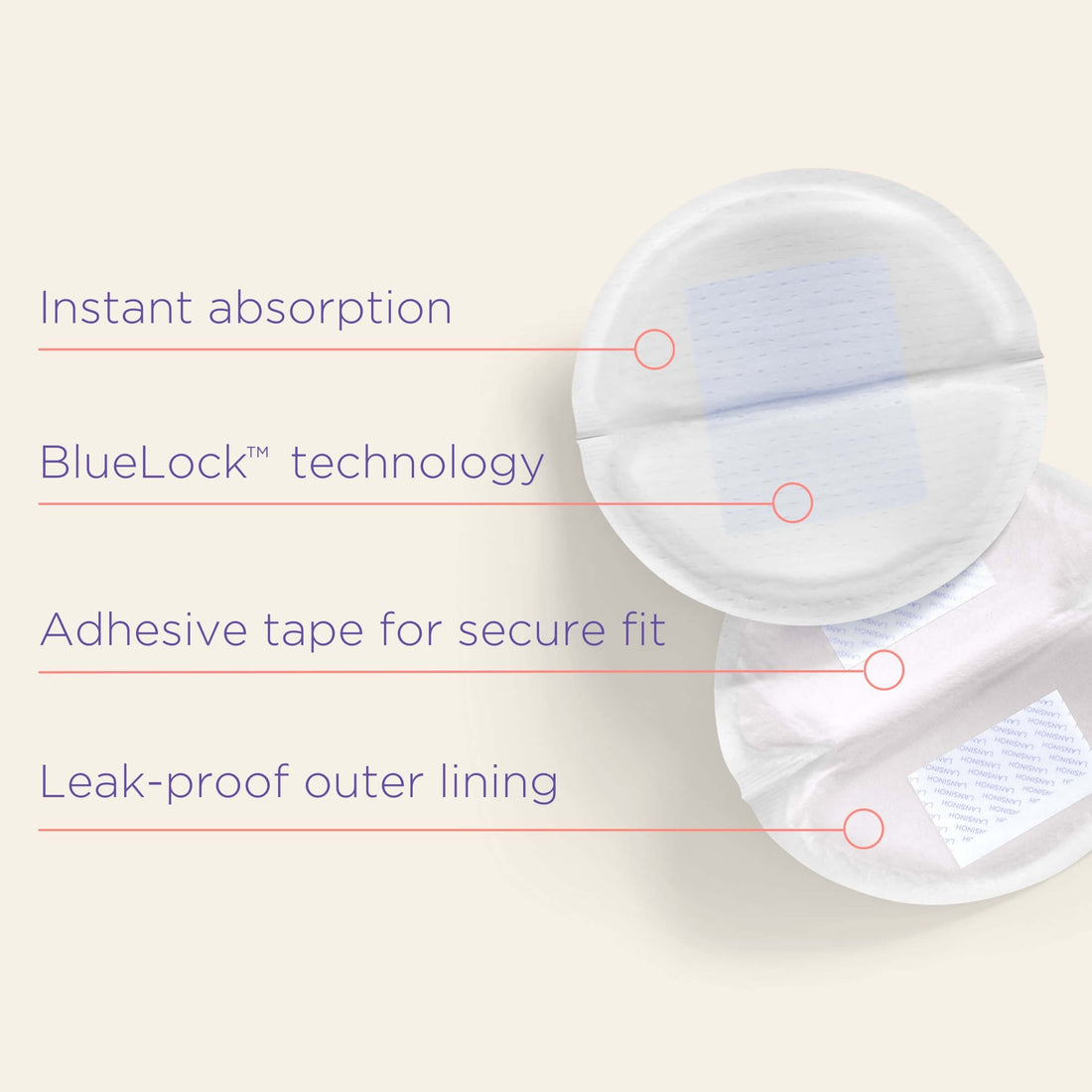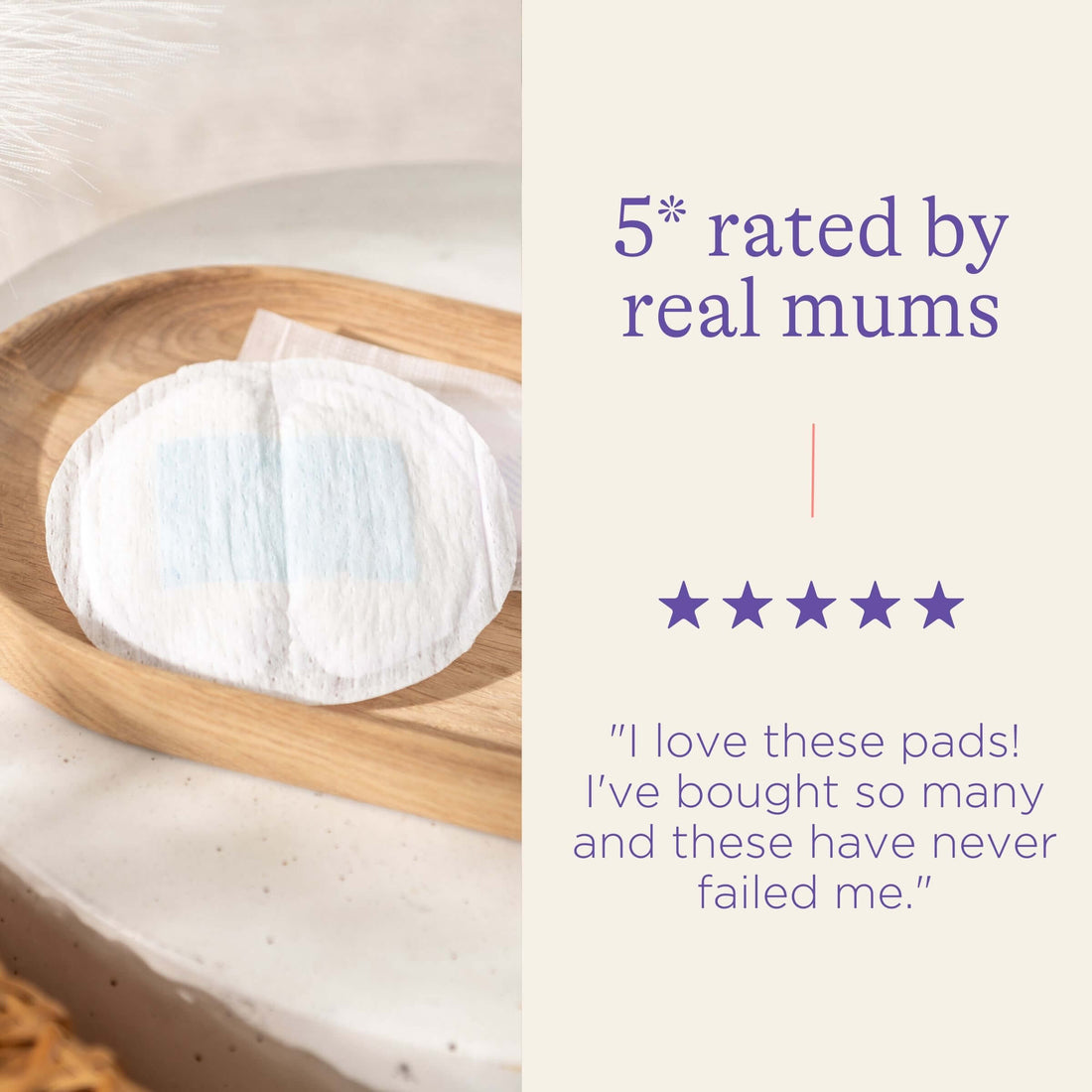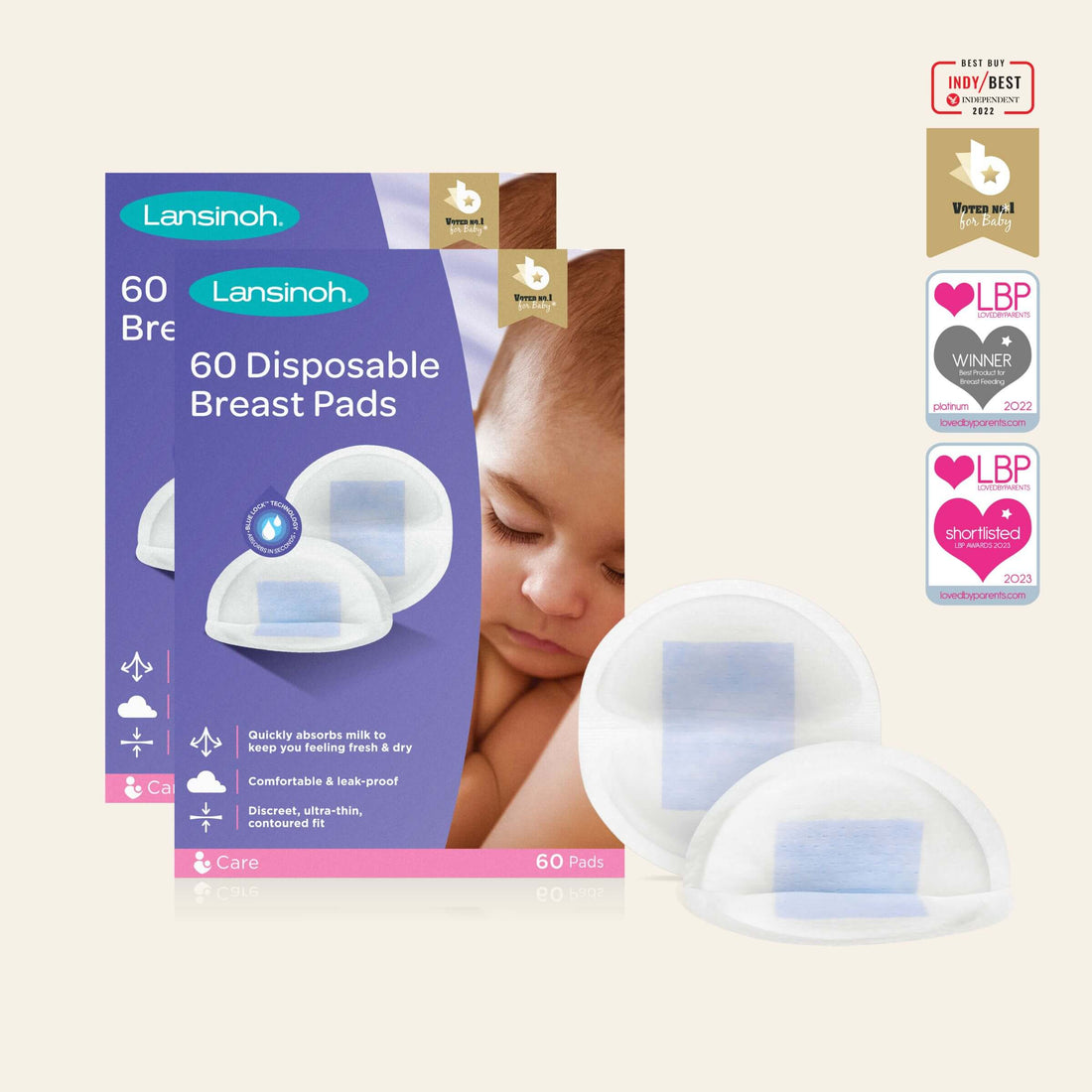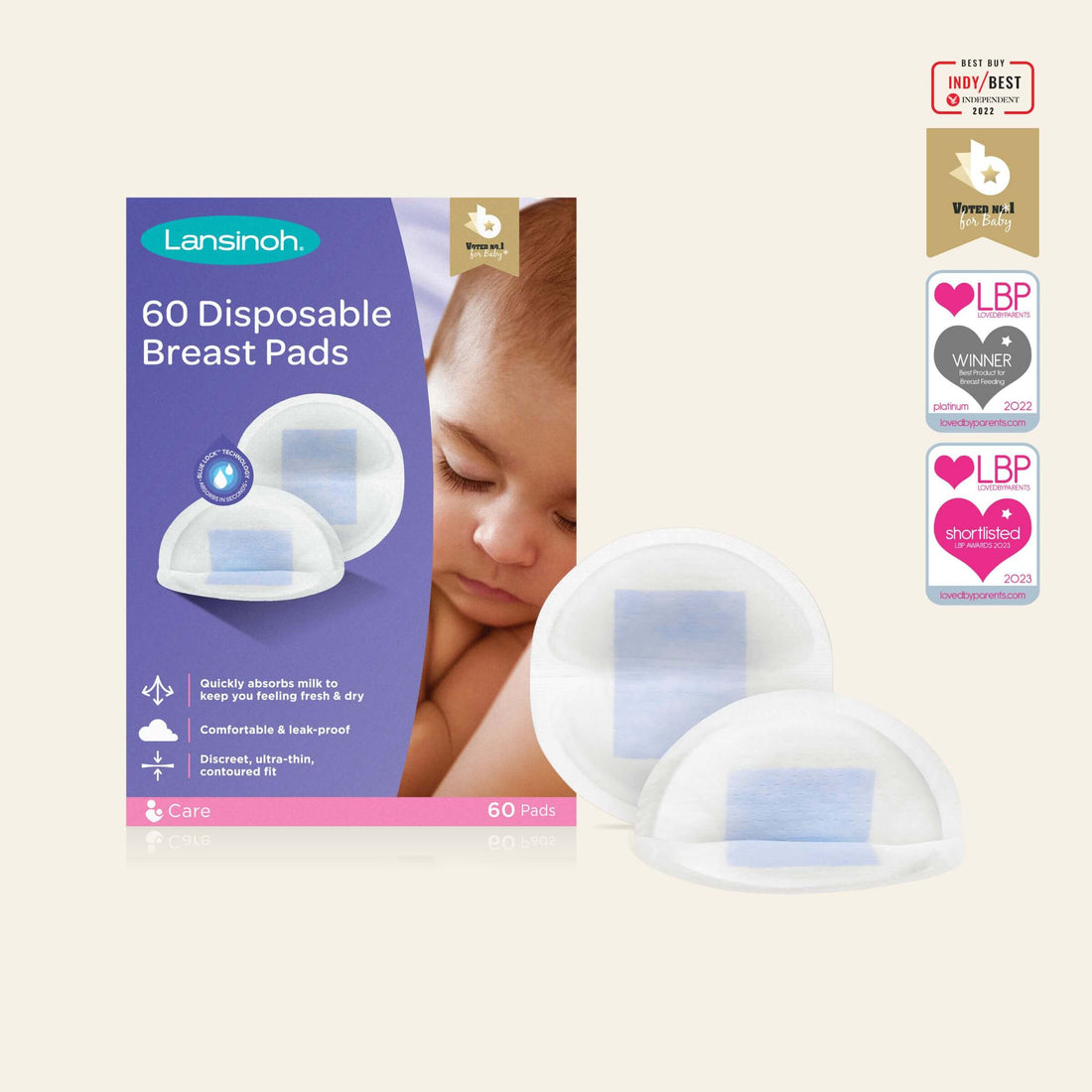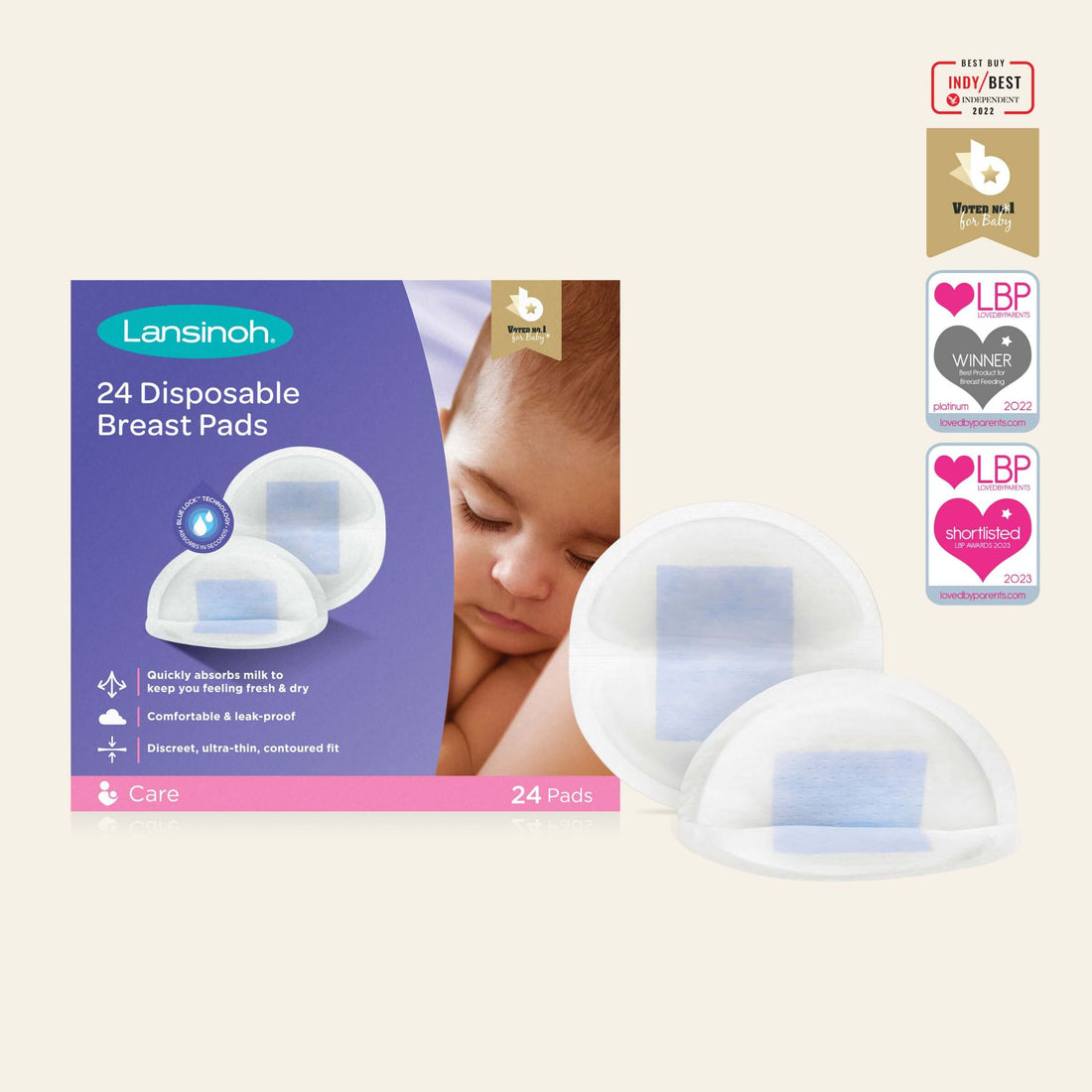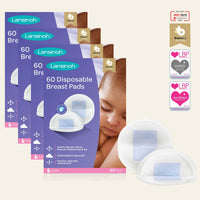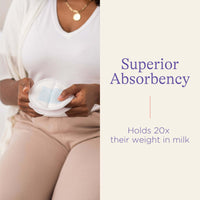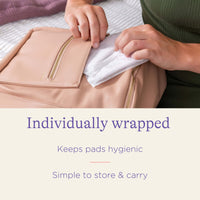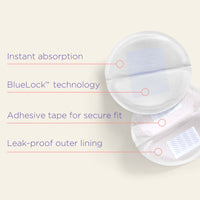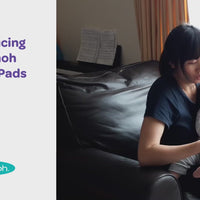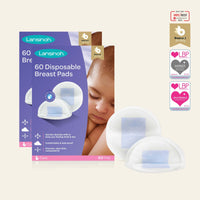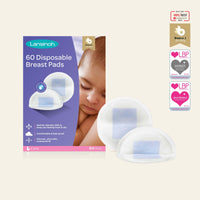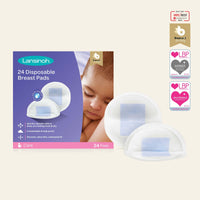 Our award-winning Lansinoh Disposable Breast Pads feature our innovative BlueLock™ core, providing instant absorption and leak-proof protection ensuring you stay dry, night or day. Ultra-thin with a contoured design capable of holding up to 20x their weight in milk, our mum-approved nursing pads retain their shape while providing ultimate protection and comfort for mums.
The super soft, stay-dry lining draws milk away from the skin into the pad's core, absorbed by a special polymer to prevent leakage. This, along with the two non-slip adhesive tapes, keep the pad in place while the contoured design creates a natural fit that won't leak or show under clothing.
Bluelock™ core provides instant absorption and leak proof protection
Keeps you feeling dryer, quicker and for longer
Contoured design for a comfortable and discreet fit
Available in packs of 24, 60, 120 or 240
Individually wrapped for convenience and hygiene – perfect to slip into a nappy bag
Awarded Platinum in the Loved by Parents Awards 2022 for Best Product for Breastfeeding and Silver in the Best New Mum Product Voted No.1 Breast Pads by Best for Baby and Indy-Best 2022 from The Independent
Hospital bag essential
Each pad is individually wrapped in recyclable woven plastic for optimum hygiene. Simply open the wrapper and unfold the pad, then remove the 2 tapes and secure within your bra or top. Replace breast pads as needed to maintain healthy skin, and ensure the wrapper is kept away from babies and children.
Available in packs of 24, 60, 120 or 240 individually wrapped breast pads.
FAQ
Yes, breast pads are great to use alongside feeding to catch any leakage from the alternate breast.
Each mum's need will be different depending on how much they leak. We recommend changing your breast pads as needed, however a good guideline to follow is to change after each feed.
Our Disposable Breast Pads are for single-use only and should be disposed of following each application. For reusable breast pads, try our Washable Breast Pads which can be used multiple times.