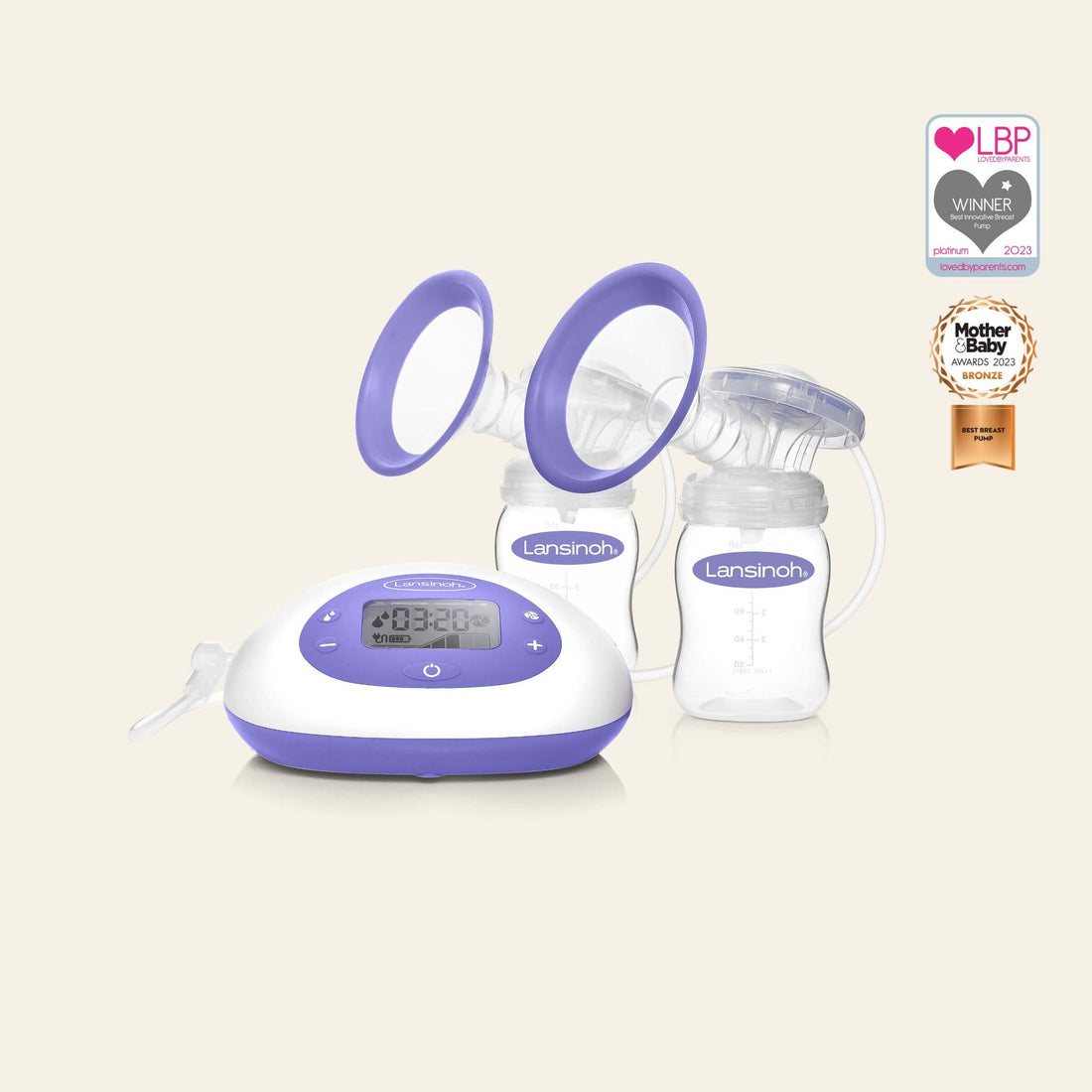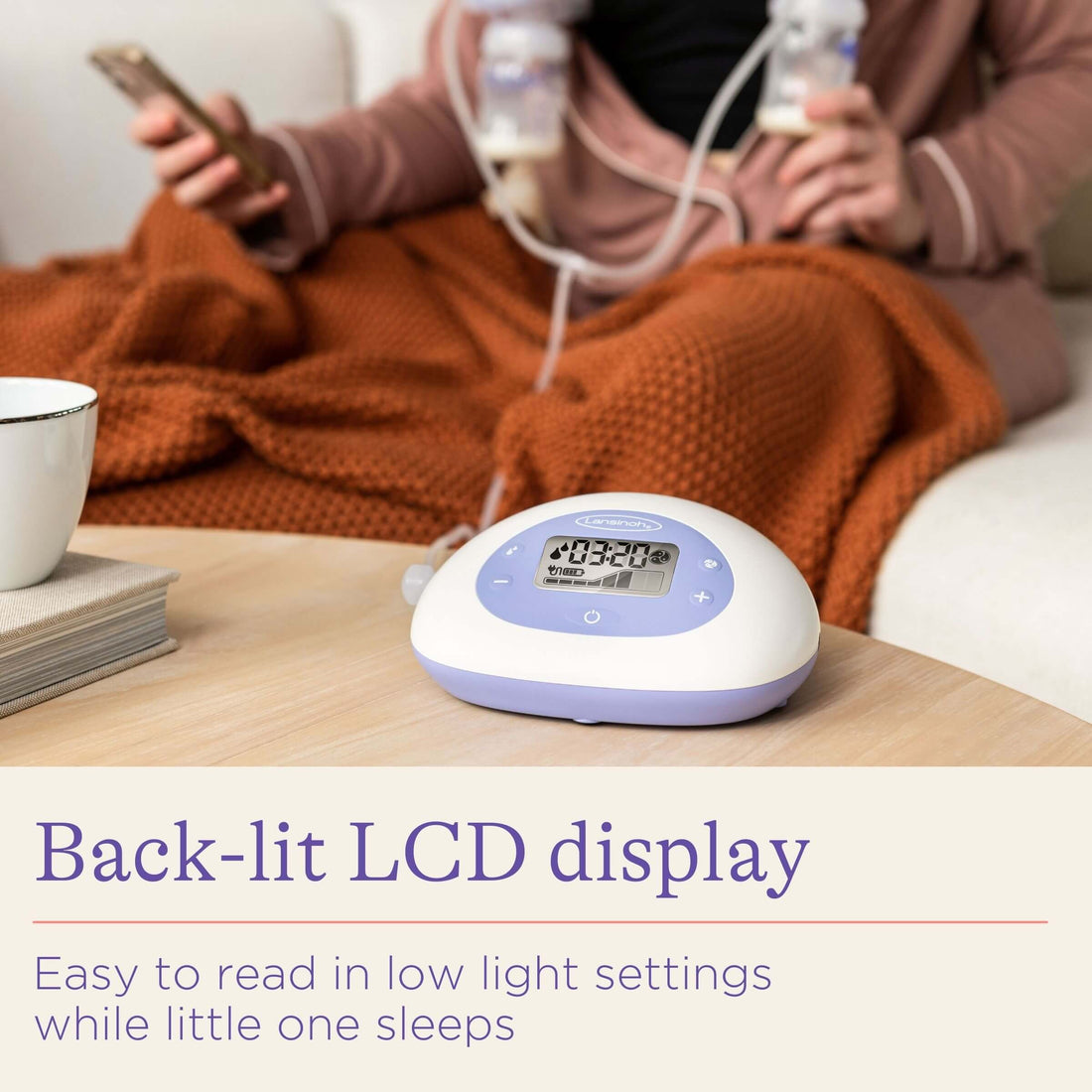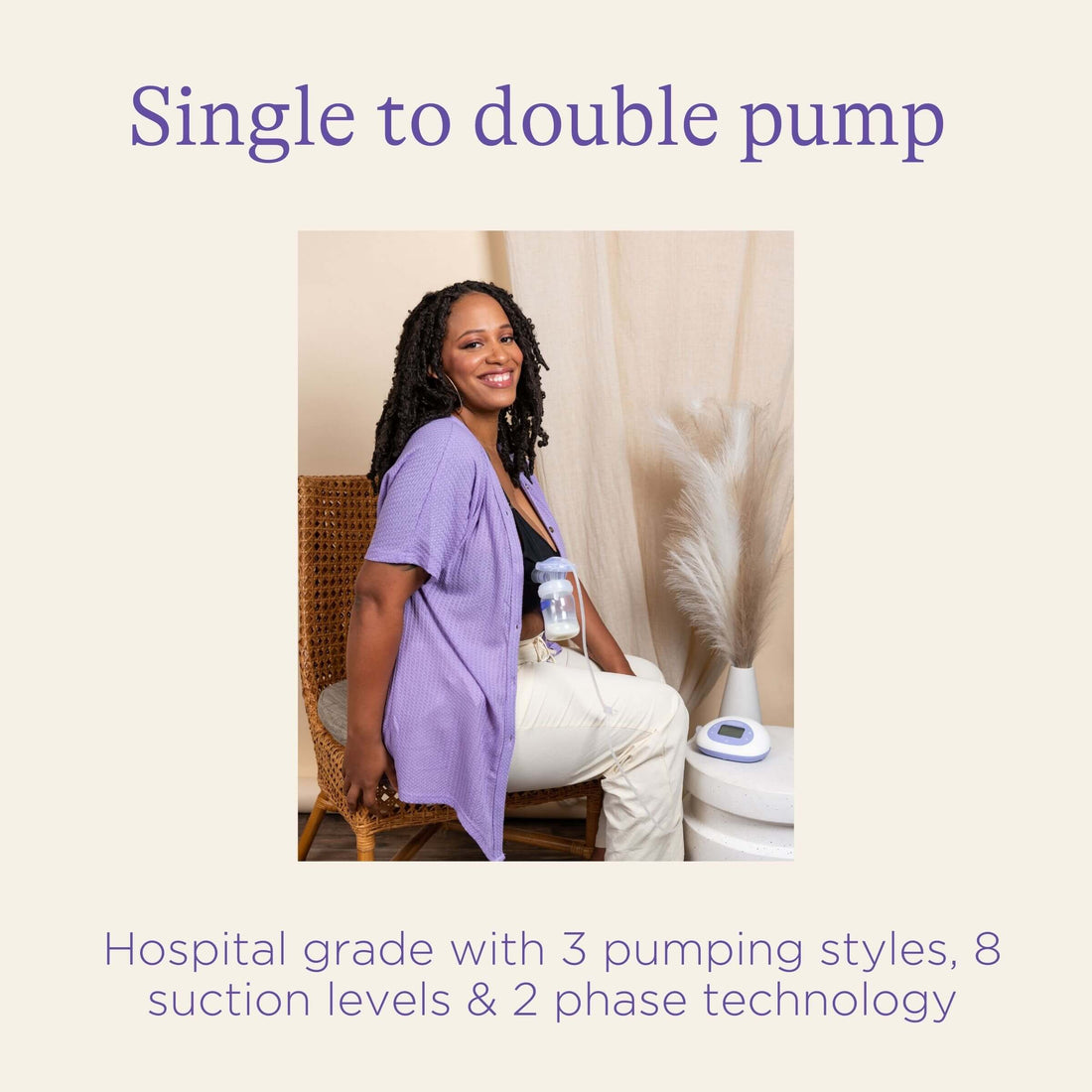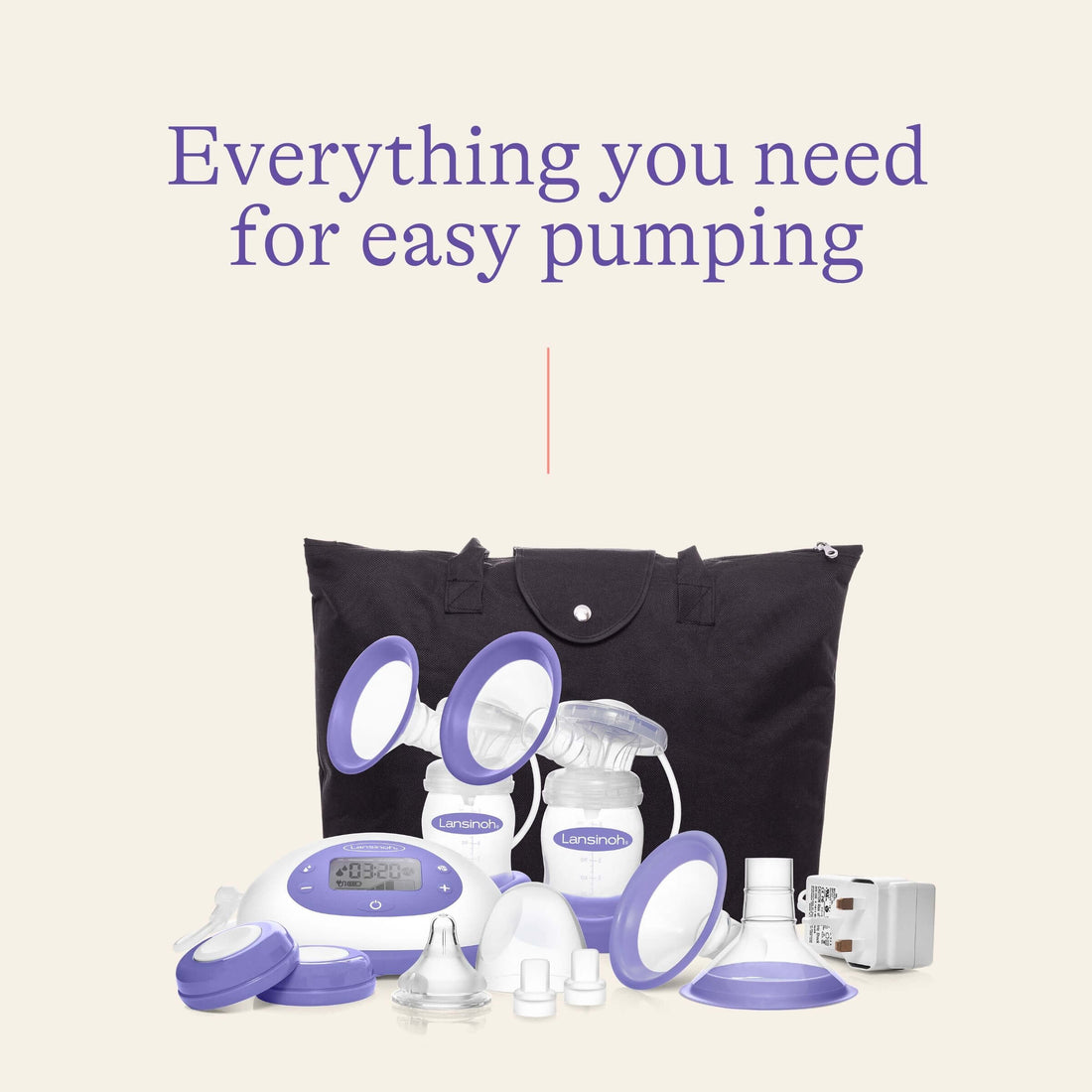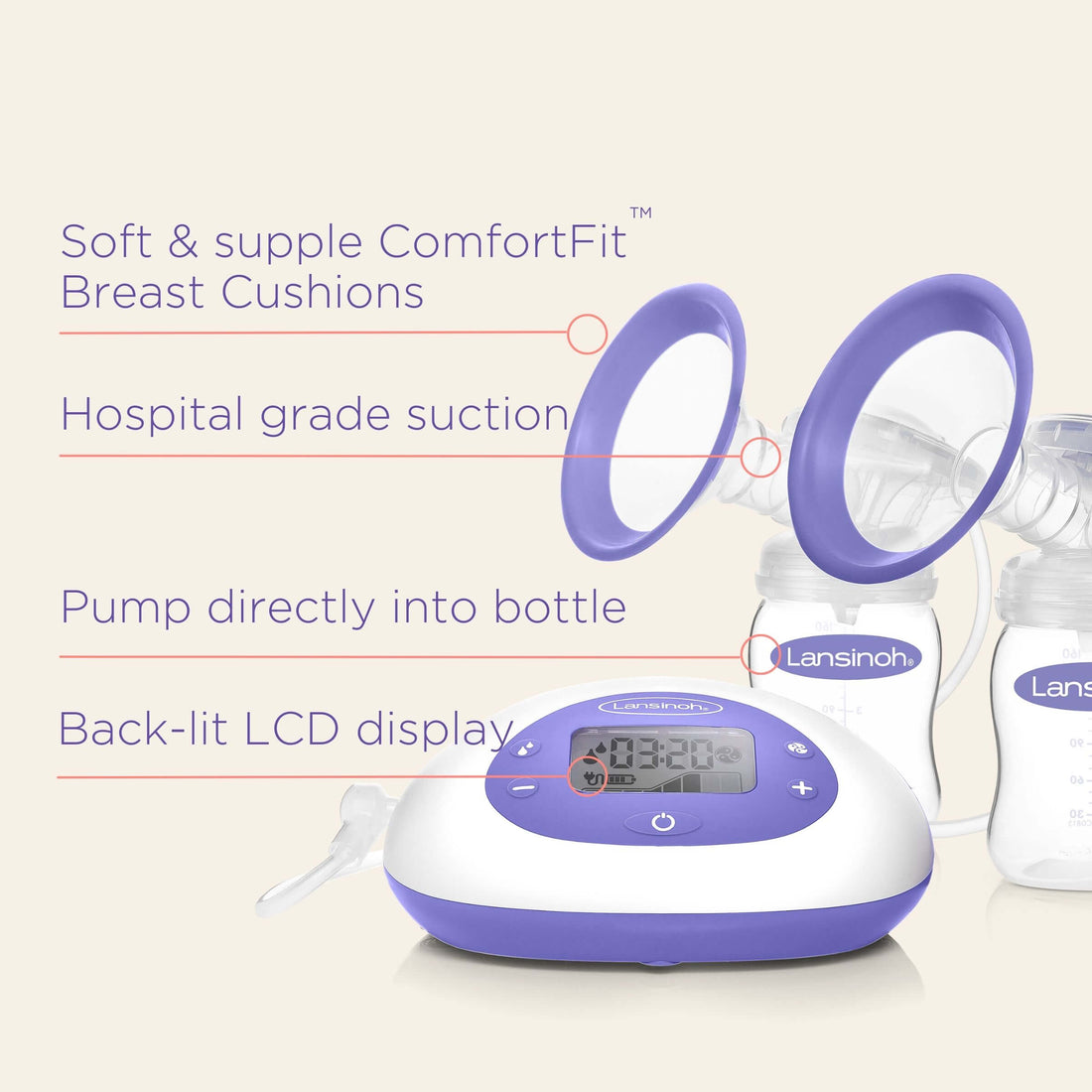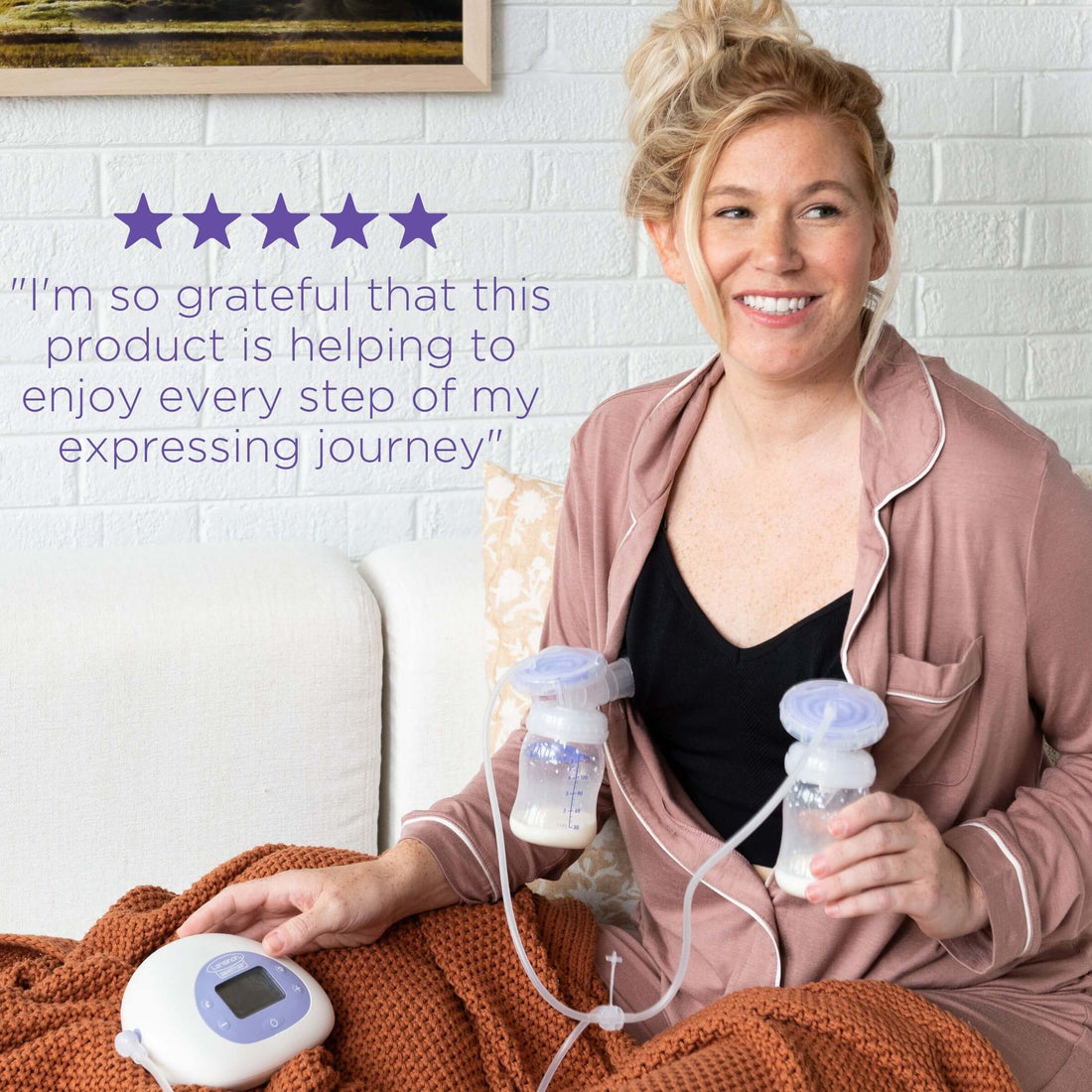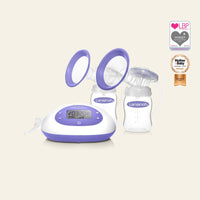 2-in-1 Double Electric Breast Pump
Lansinoh's 2-in-1 Double Electric Breast Pump is the very best option for mums who want comfort, flexibility, and efficiency when it comes to expressing breastmilk - without compromising on suction levels. With a lightweight design that can be used as a single or double pump, you can comfortably pump, plugged in or use with batteries for expressing away from home.
Our hospital grade electric double breast pump has two separate phases which simulate your baby's natural suction pattern. The 'let down' phase delivers rapid suction that initiates milk flow, while the 'expression' phase offers slower and deeper suction. Plus, you can tailor the pumping style to suit your own needs with three different effective pumping styles to choose from.
Hospital grade performance with 3 pumping styles and 8 suction levels
Can be used as a single or double pump
Super quiet for discreet pumping
Includes 2 phases: 'Let down' to initiate and stimulate milk flow and 'Expression' to maximise milk flow
Plug in when you are at home, or use it with batteries on the go
Special closed system prevents breastmilk entering tubing, optimising suction levels and making cleaning easy
Back-lit LCD display allows you to express in low light conditions
Supplied with bottle and teat so you can feed baby straight away, or seal with a disk to store in the fridge or freezer

Please follow the instructions found in the User Guide
The Lansinoh 2in1 Double Electric Breast Pump comes with everything you need to get started on your expressing journey, including the pump base unit, 4 Comfort Fit breast cushions, 4 valves, 2 feeding bottles, 1 NaturalWave® slow flow teat, UK 3 pin plug and AC power adapter.

Spare parts for our double electric breast pump can be purchased here.

FAQ
Yes, we sell all types of breast pump spare parts including replacement valves and breast cushions - they can be found here.