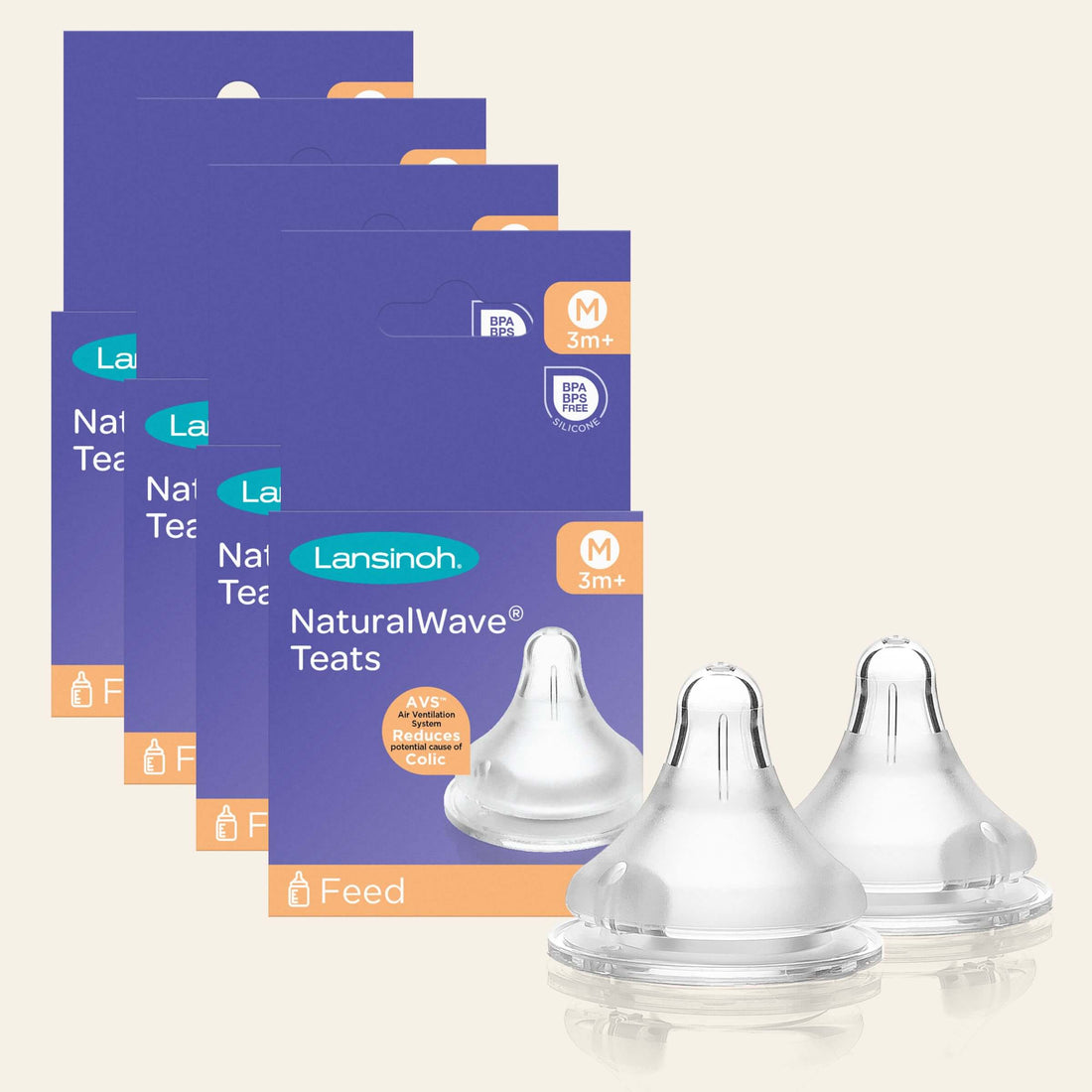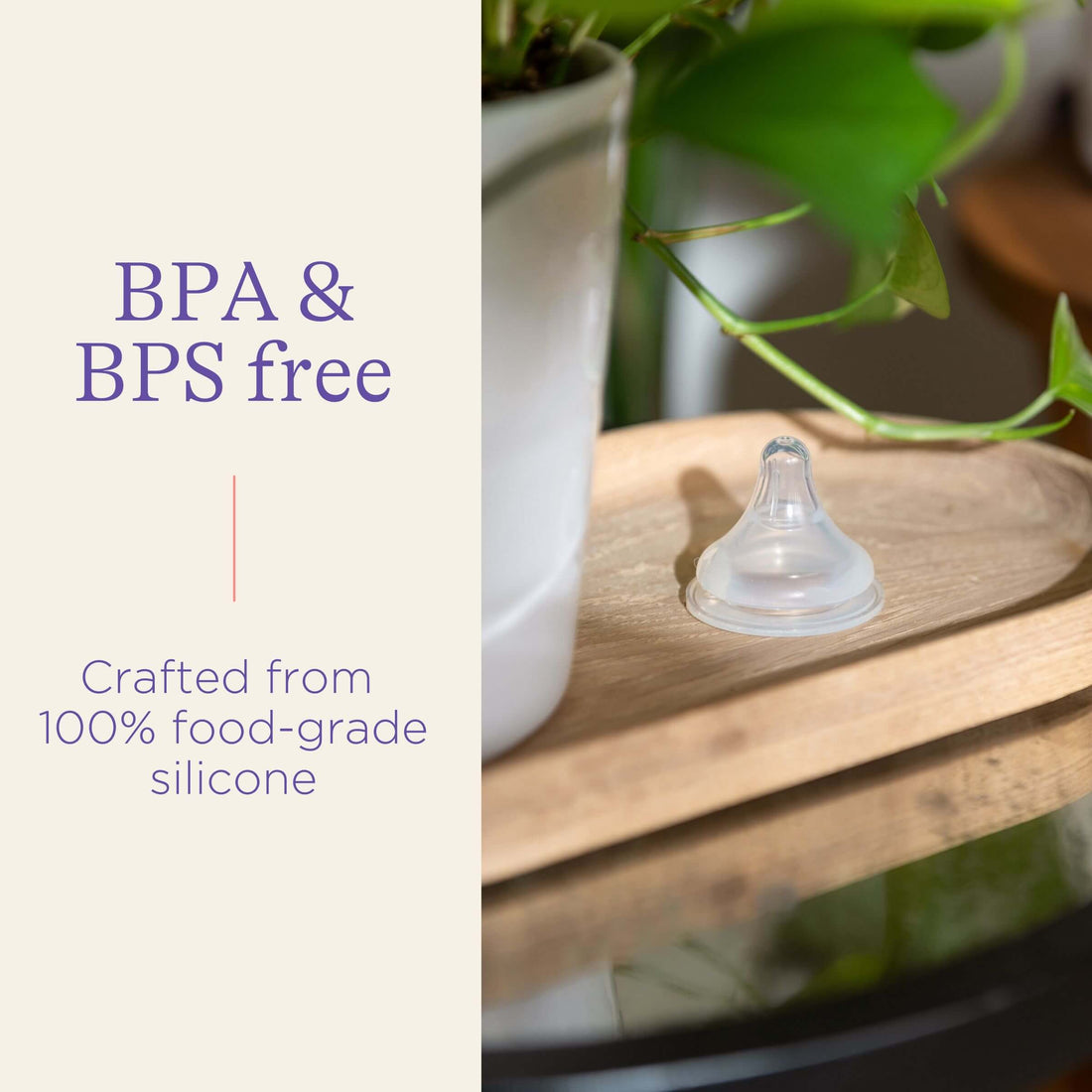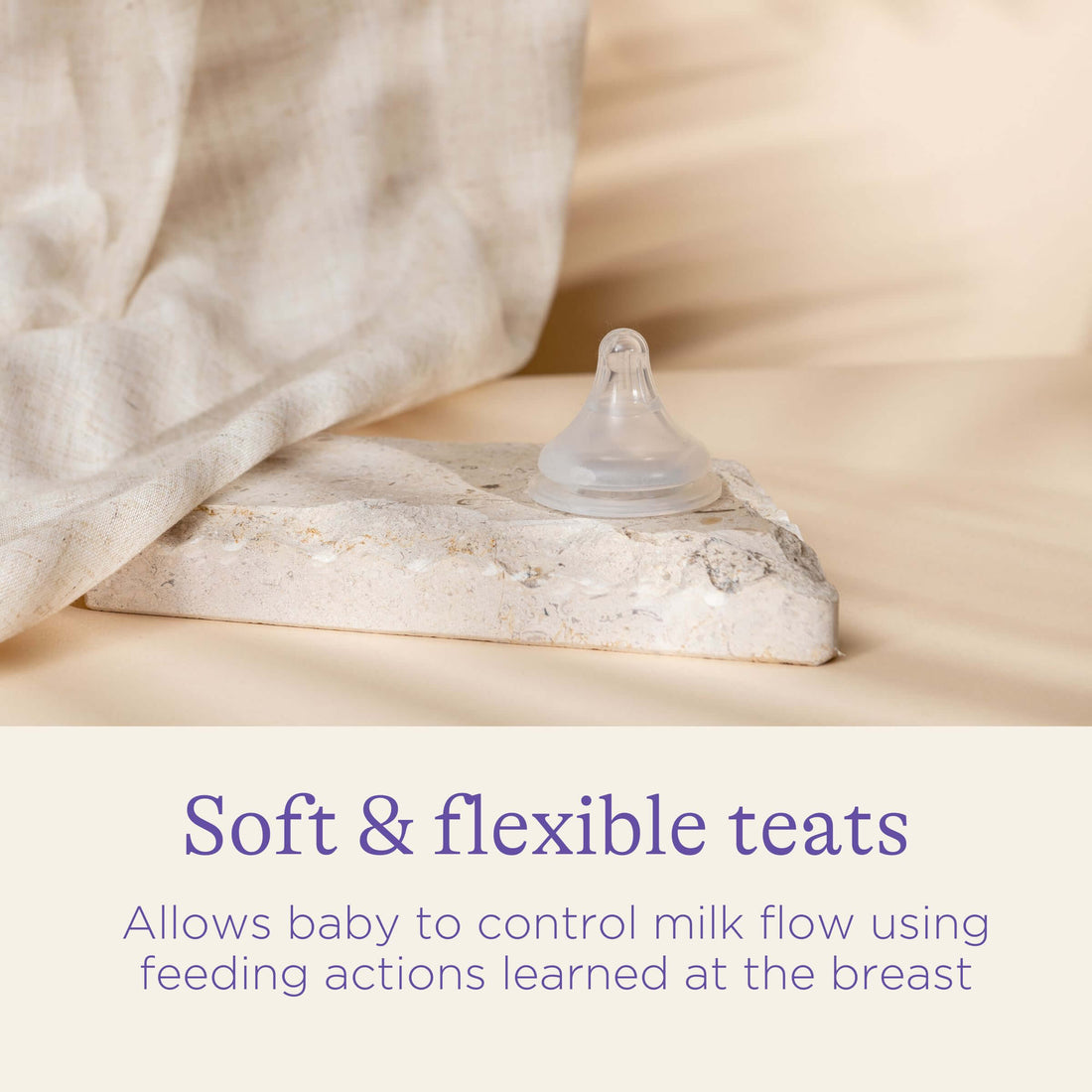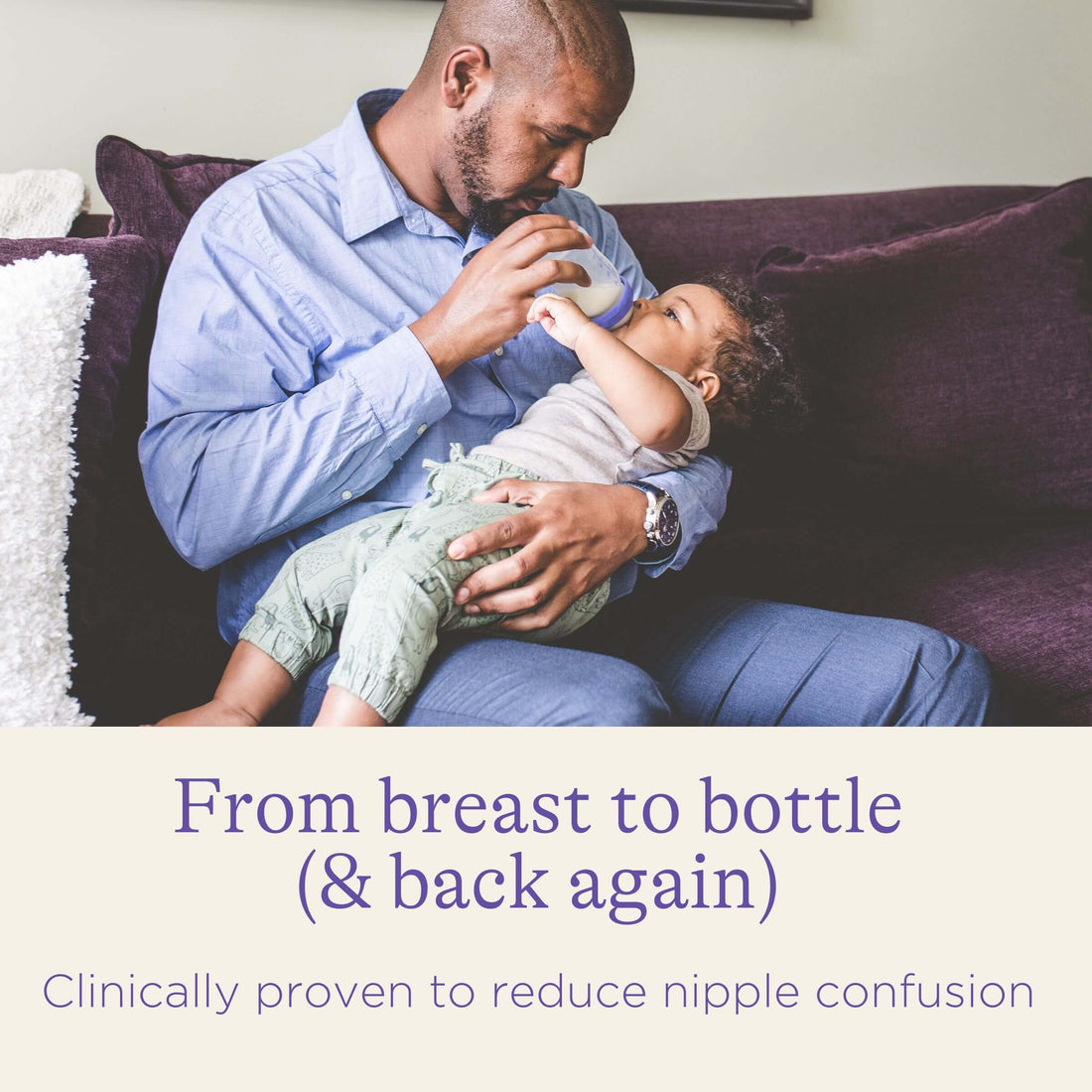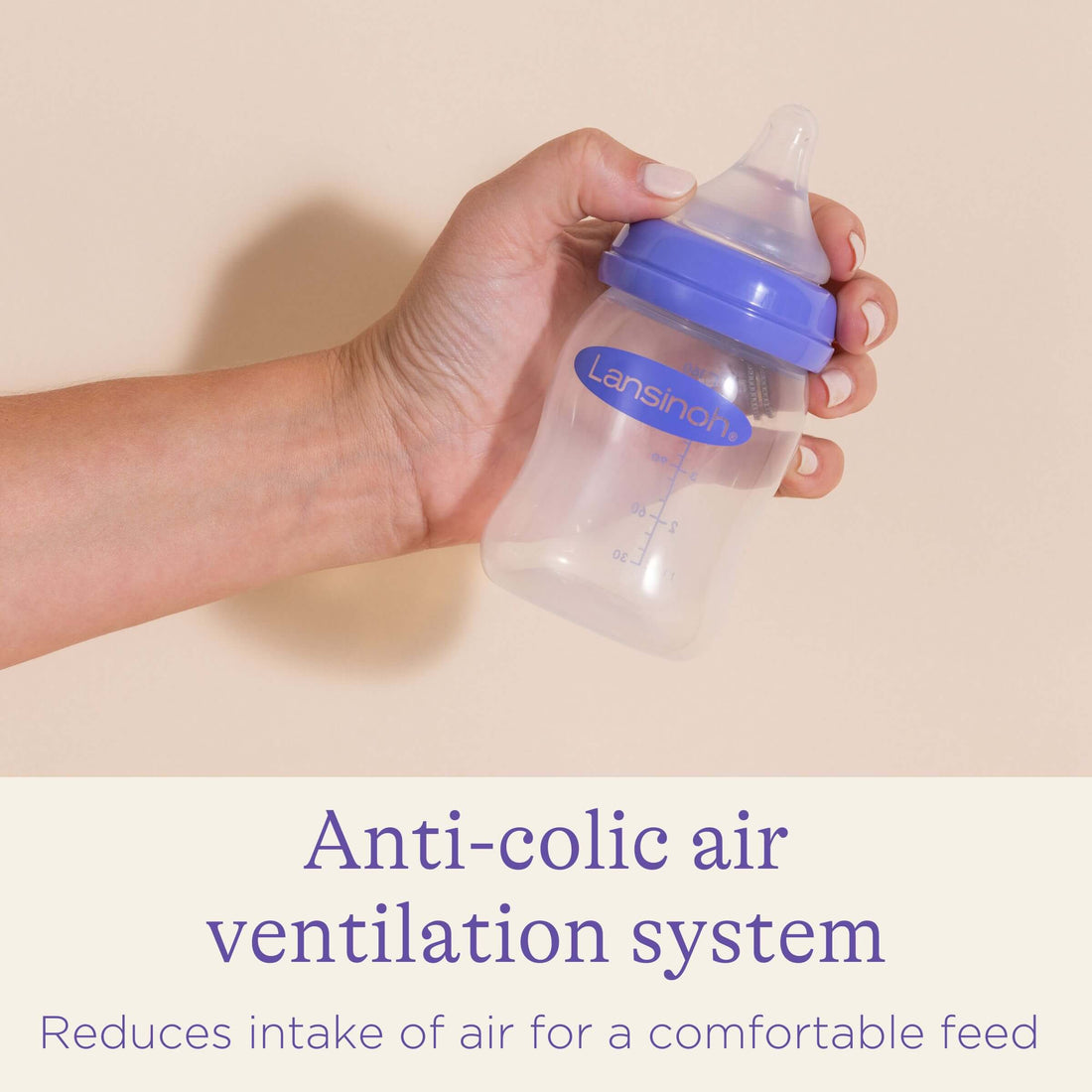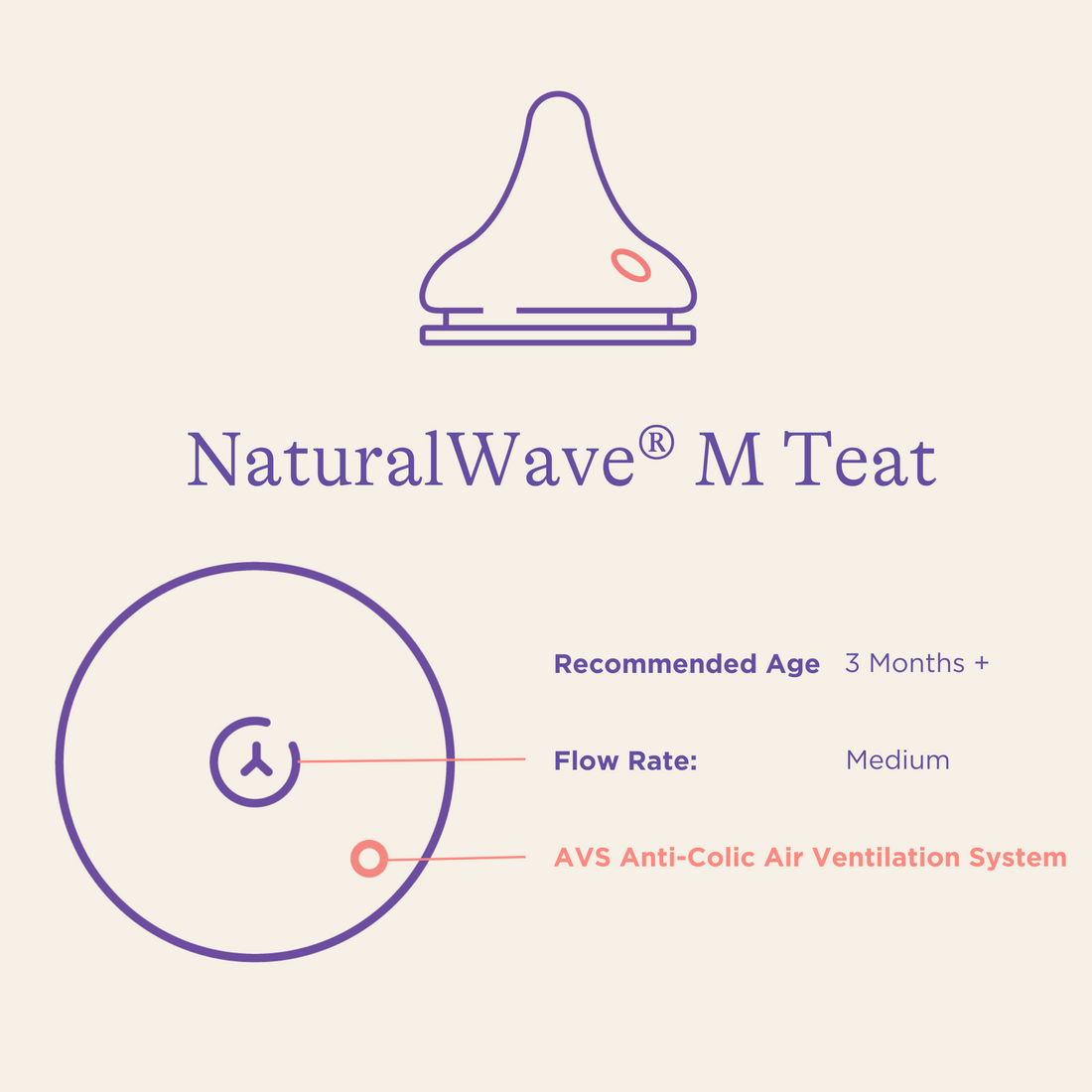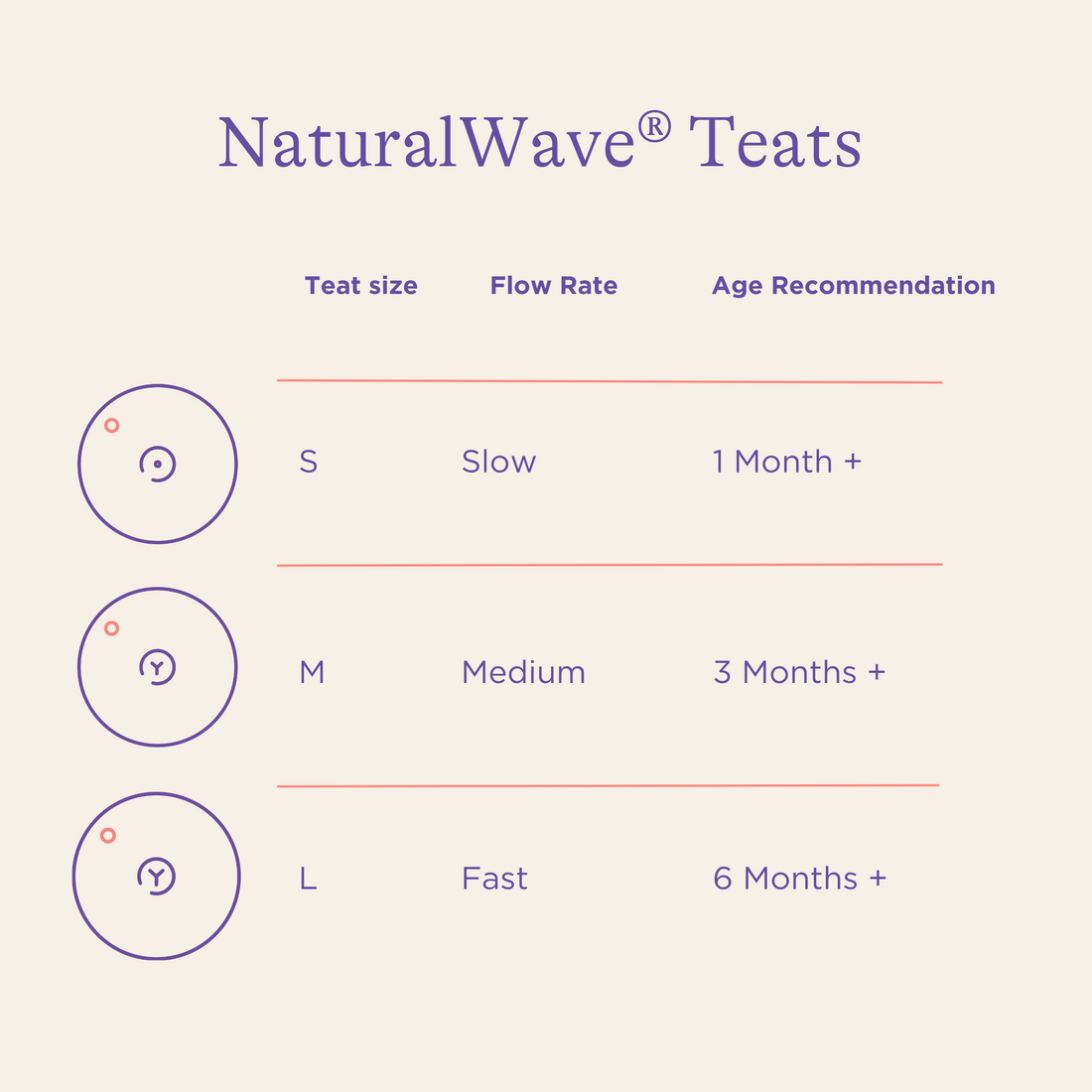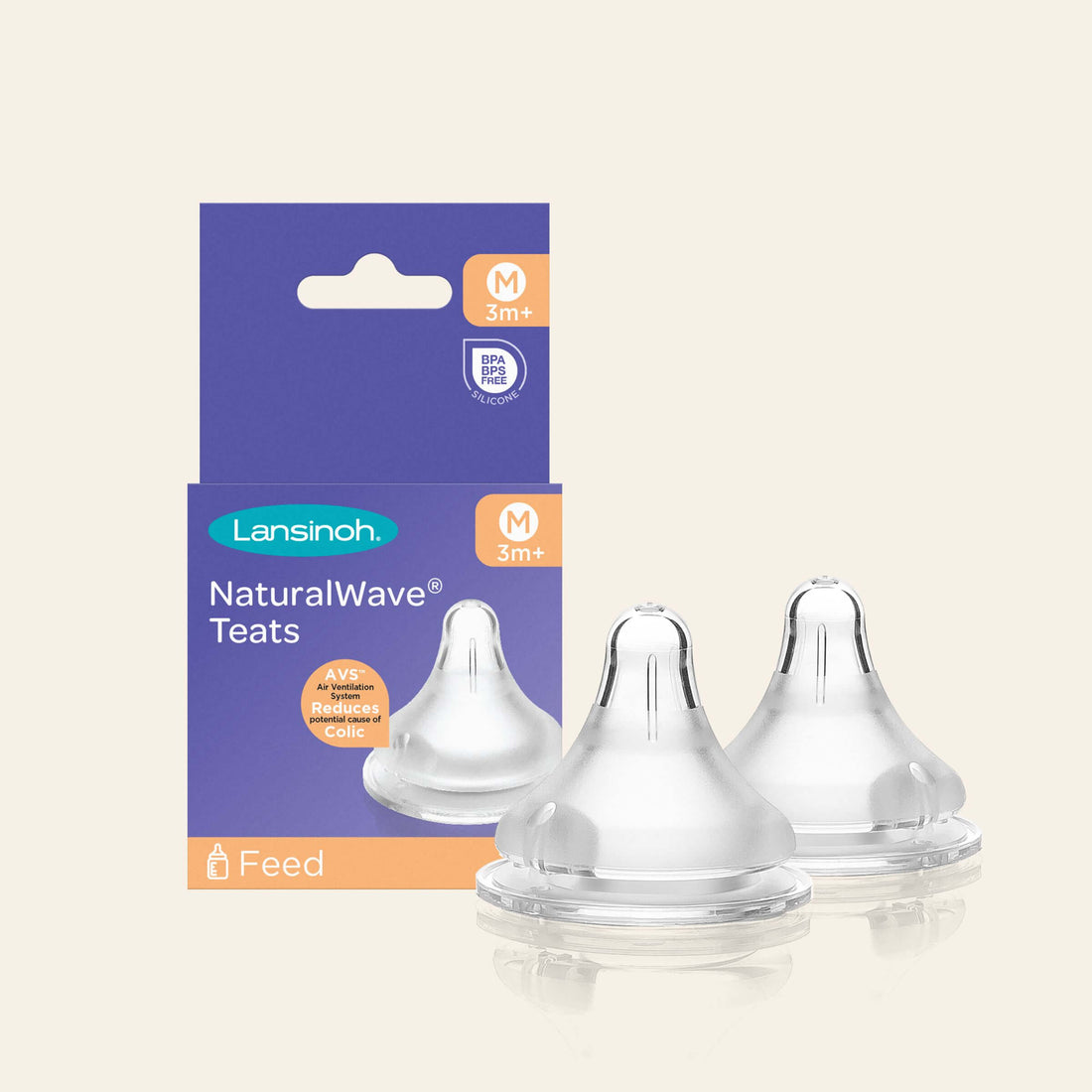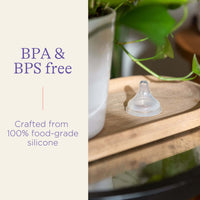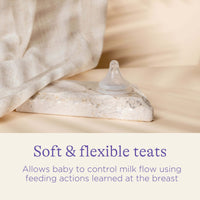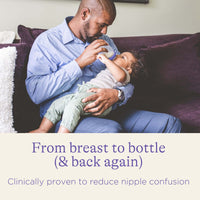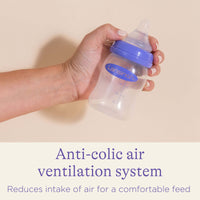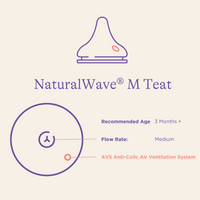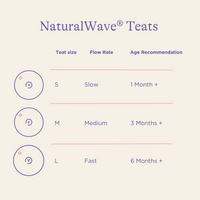 Pack of NaturalWave® Medium Flow Teats
Backed by more than 50 years of research, our NaturalWave® Teat is designed to encourage the same peristaltic tongue movements babies use at the breast - reducing nipple confusion and ensuring good oral development is maintained.
The unique NaturalWave® design enables a wider latch-on, similar to a baby's natural latch and with a super soft and flexible design, the silicone teat allows baby to control the milk flow so baby can enjoy a comfortable feed.
Super soft and flexible 100% silicone teat
Works with any Lansinoh feeding bottle (glass or plastic)
Helps maintain established breastfeeding patterns, making it easy to switch from breast to bottle and back again.
Clinically proven to encourage baby's 'wave-like' tongue movement, promoting instinctive sucking action.
Air ventilation system reduces intake of air, a potential cause of colic

Simply insert the teat into the bottle collar. To ensure product hygiene, ensure teat is sterilised prior to use.
2 or 8 pack of NaturalWave® Medium Flow Teats